Hi,
I'm planning on adding a node to a beehive to send stats to a nearby gateway, It'll be remote so solar powered seems the best option. What do you think of these two options?
Option 1 - Quick and dirty: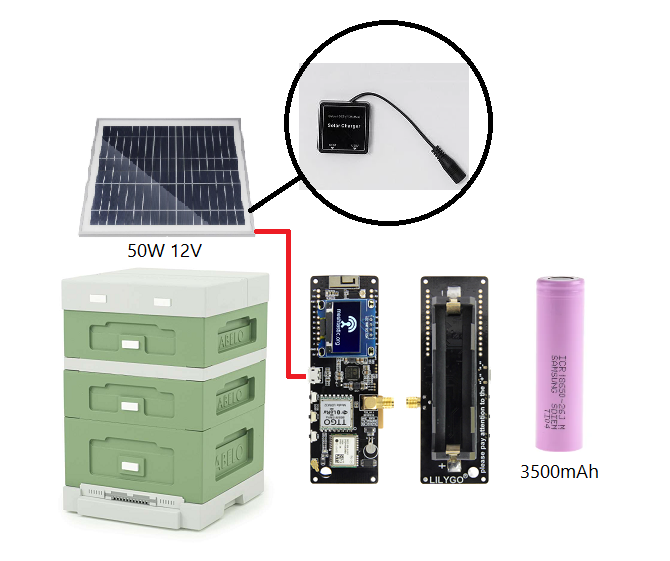 Using a 50W (site experiences shade unfortunately) 12V panel and connecting the panels built in 5V output directly to the USB interface of the ESP32 and letting it manage charging etc.
It has a AXP192 Charge IC built in (Charging current 500mA)
Option 2 - CN3791 charge controller:


Connect the solar panels 12V output to a CN3791 board and then directly to the 18650 battery housed on the back of the ESP32.
Option 2 seems much better as far as capturing as much energy as possible with the MPPT to regulate the voltage and current, the oversized solar panel should help during the winter (Northern climate).
My question is, will connecting the battery to the charge controller like this cause any problems, considering it's connected to the ESP32's own charge controller?