Hello everyone!
My question is somewhat related to: Is it possible to use a SW defined radio tuned to 868 MHz to detect LoRa Node radio transmissions?
But I am having some troubles with a LoRa deployment using Laird RG1XX Gateways and LCOM antennas. If anyone here might have some experience tracking down RF noise issues, and could lend me a hand with some advice, I would greatly appreciate it!
Basically, I have 2 locations where antennas are mounted: both are placed on antenna towers between 30 and 40 meters tall (I'm attaching pictures at the end of the post). I am using DR0 for the uplink on the nodes to achieve the longest possible distance, and I am using channels 8 through 15 in the 900 MHz range (that is, frequencies from 903.9 to 905.5 MHz). The nodes are Pycom LoPy4 with 900 MHz antennas.
At location number 1, I have an LCOM 8 dBi omnidirectional antenna at a height of about 32 meters. It is not a densely populated area, mostly agriculture in the surroundings. But lots of bushes and trees that obstruct LOS on occasion. I've been able to achieve a good connection with nodes up to 10 km, and sometimes even up to 20-25 km in best conditions.
At location number 2 I have the same setup, but the antenna is mounted slightly higher, at 40 meters. However, my connection with this GW has been very poor. At best, I've achieved a 5 km connection with nodes, nothing more. I have attemped many things: replacing the coax cable between GW and antenna, changing the GW, changing the antenna, all have proven to be of no help.
So, I am now thinking it's related to RF noise around the antenna. I attempted to measure this with an SDR. I did not climb the tower, instead did the measurements on the groung at both locations. I obtained some waterfall plots. On first inspection, it would seem that location 2 has slightly more noise than location 1. But I think it's not so much noise as to be conclusive proof (?) Both waterfalls show about 50 seconds of data.
Location 1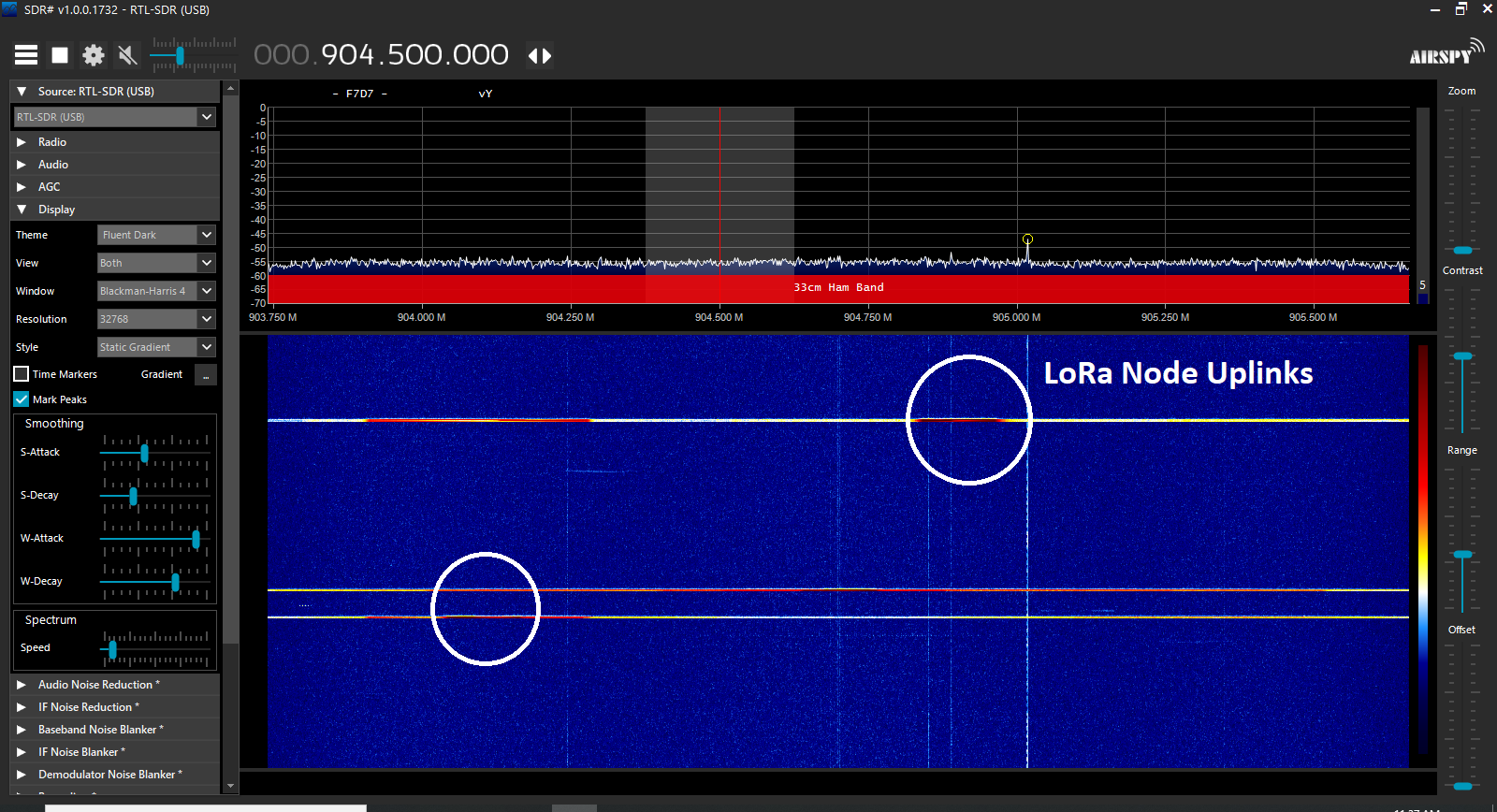 Location 2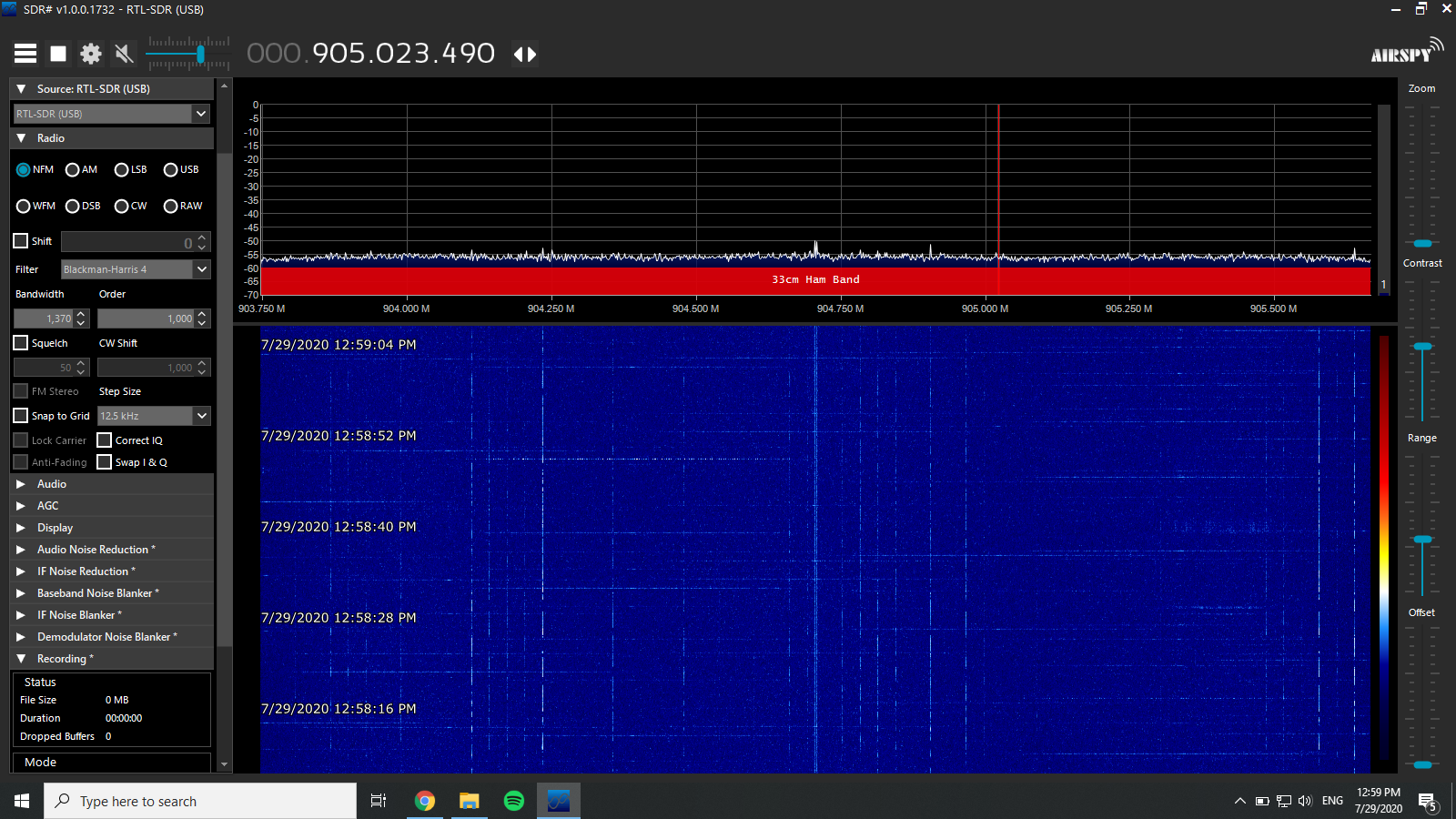 So this would mean one of 2 things:
RF Noise at location 2 is not the culprit
The SDR I used (Nooelec NESDR Mini 2 with a 900 MHz LoRa antenna) has too high a noise floor, and cannot detect the noise the GW at location 2 actually hearing
Do you have any ideas on how to measure RF noise for LoRa networks more reliably, given the very low noise floor they operate at? Has something similar happened to any of you?
Thank you all in advance.
Best,
Dan
P.S. Here are pictures of the setup at both locations.
Location 1


Note the blue omnidirectional antennas to the right are also at 900 MHz. However, at location 1 we have had no significant trouble or interferance.
Location 2