Good morning.
I have a WIO-E5 module. When I monitor the node on TTN I consistently am receiving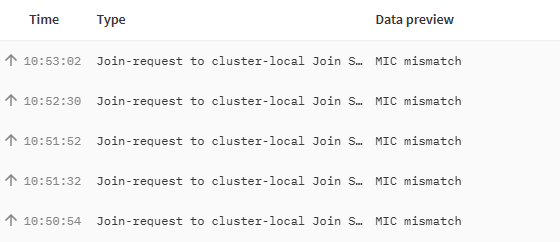 I have verified DevEUI and APPKEY. I have also verified that both firmware and node registered are using 1.0.3. I have even changed APPKEY and updated on FW as prior topics seemed to suggest that could be an issue. The gateway (on TTN) shows join packets coming in with the correct DevEUI.
I am thinking I am doing something incorrect in firmware. Initially I tested this with some github repo code and I was able to make a connection and join the network but alas that code seemed to have issues as I built out my pinout. I then just went back to STM32CubeIDE and started a new project.
The UART debug shows the following:


Can anyone point me in a direction as to what I may be missing in my firmware?