Bienvenu(e)(s) sur le topic de la communauté Montpelliéraine
/
Welcome on Montpellier community's topic
english please
Salut à l'hérault qui rejoint Lora !
–
Welcome "Neighbours".
Nice, been there 2 weeks ago for Lora POC, welcome on board
Ça y est on a rempli toutes les conditions, sauf une ! Célébrer l'évènement !
Si ça vous va on peut faire ça au fablab
Que ça soit la ou pas, quelle date ?
/
It's ok, all conditions are fullfilled, except one ! Celebration !
If you want we can do it at the fablab
Even it's yes or no, which date ?
We have organized an open event to present the TTN community of Montpellier !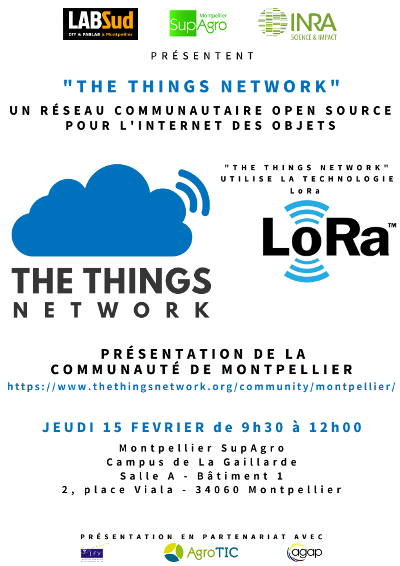 Here is the direct link for reservation : https://framaforms.org/inscription-the-things-network-lora-1516101583
Hi @BoRRoZ ,
@labsud wants to add me in the Core Team of Montpellier community. How can he do that ?
Thanks for your help
Thank u
This was a great meeting
Thank you everybody for coming !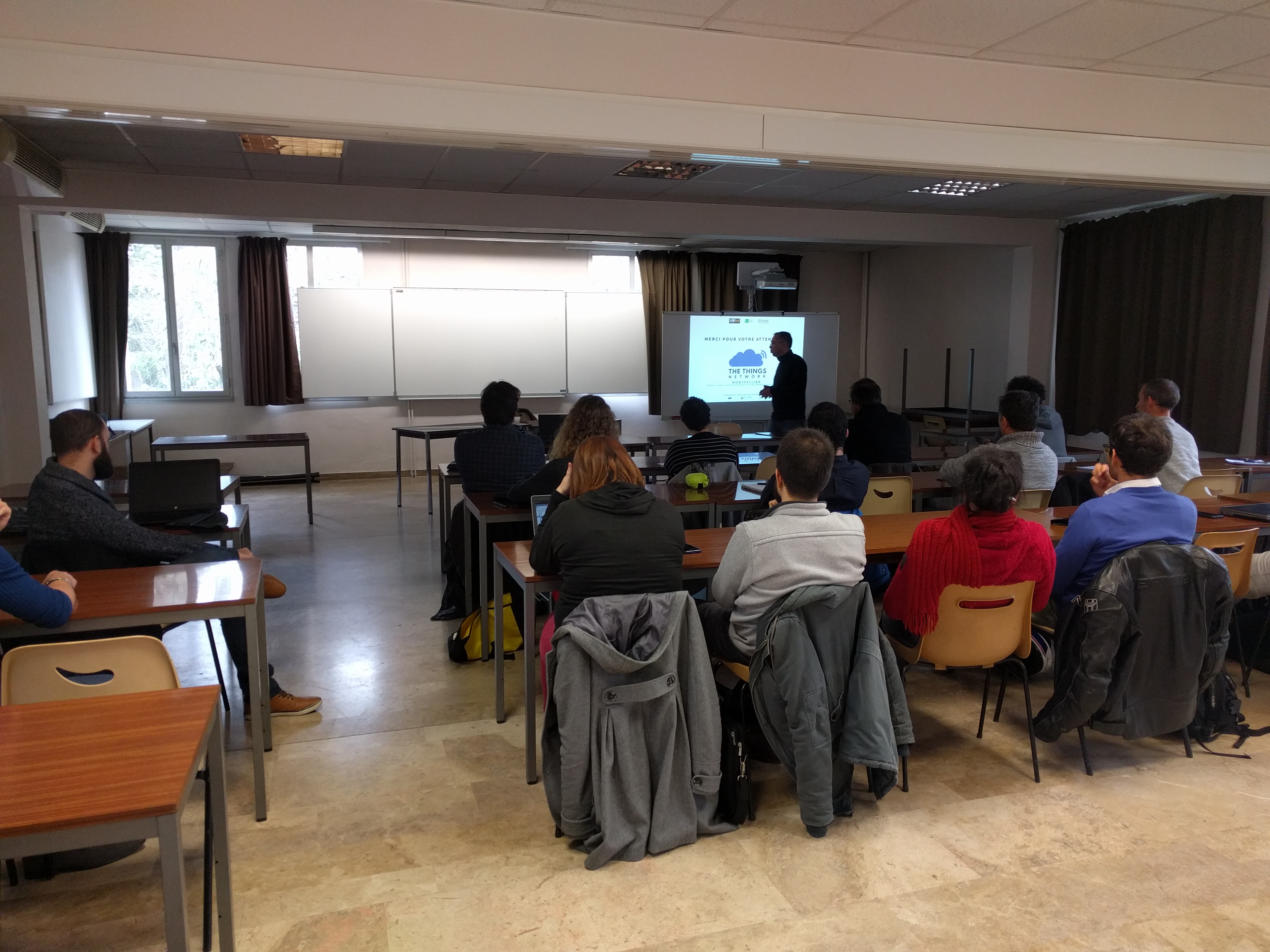 @rish @BoRRoZ @laurens : Nice vibes from our guests regarding TTN !
thank you for organizing !
@INRA
Very nice, would you mind sharing your presentation?
Here you are, happy to share !
Sorry but it's in french

ttn-lora-presentation.pdf (2.7 MB)
That's fine,
Justement j'espérais que ce soit en français, c'est pour la communauté de Poitiers
En plus elle est top la présentation, mille merci
Thank you for sharing
Impeccable ! Je fais suivre aux hackers Grenoblois aussi, merci.
Bonjour,
En complément de l'INRA ma partie de la même présentation qui traite de LoRa :
LoRa.pdf (931.5 KB)
Hi,
We have presented TTN in another meeting with a lot of people from research and education (https://oreme.org/observatoire/animation/aperos-techniques/apero-technique-15).
Very good feedback and some projects on the way

Have a nice day !
Hi,
Someone from CNRS was present at the last meeting. He found TTN very interesting and I have been invited to present TTN to CNRS electronics engineers.
That was a great meeting by the Mediterranean see : http://electroniciens-mp.cnrs.fr/spip.php?article395
Once again everybody feels there are a lot of things to do with LoRa and TTN