Hello everybody,
This is my first time using The Things Network for a project and I am experiencing quite some trouble. I am trying to connect my Arduino Pro Mini (https://www.makerfabs.com/maduino-lora-radio-433m-868m-915m.html) to a gateway in my area (approx. 50meter) and it just doesn't work. Since it is my first time working with the TTN, I am following tutorials to upload "Hello world !" (the code made by Matthijs Koojiman) to the TTN. By following the tutorials step by step and understanding about everything. I compiled the code and didn't get any errors, but I am getting the following on my serial monitor :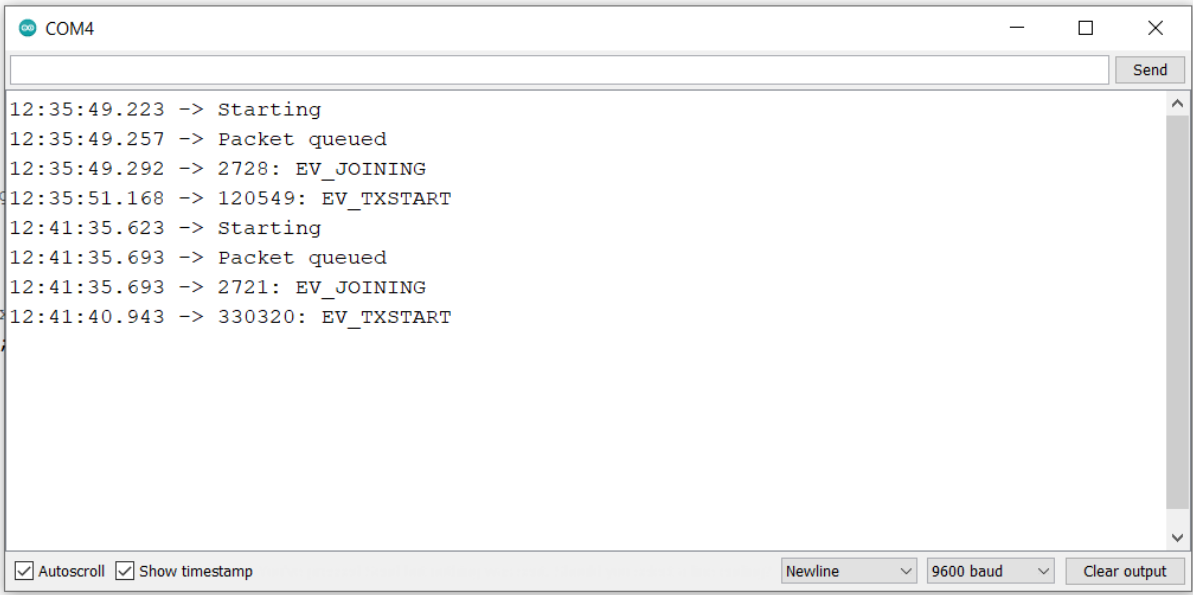 And then absolutely nothing happens, I am not getting anything on my TTN account. As said above I am new to this so maybe I made a very obvious mistake but I really don't know what it could be. I did change the frequencies, the pins, the device EUI (lsb), application EUI (lsb) and app Key (msb).
If you have any idea what I could be doing wrong please let me know, it would be very much appreciated.
Thanks in advance !!!