I just found these 2 items. They look like a match made in heaven (for this particular topic).
Does anyone have experience with this combination?
It is a ESP8266 in an Arduino formfactor with an Arduino-Lora-module.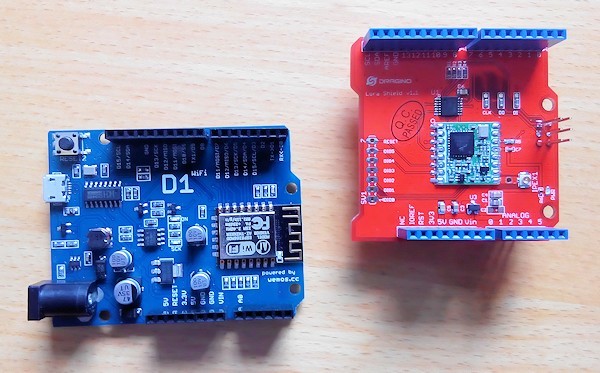 A combination of:
http://www.aliexpress.com/store/product/WeMos-D1-WiFi-uno-based-ESP8266-for-arduino-Compatible/1331105_32455782552.html
http://www.aliexpress.com/item/Long-distance-wireless-433-868-915Mhz-Lora-Shield-for-Arduino-Leonardo-UNO-Mega2560-Duemilanove-Due/32591527766.html
(the version on Ali is already a newer version mine is 1.1)
Anyone?