Hi all,
I'm using I-Nucleo-lrwan board from ST as a Device. I use AT_Master application code also from ST. Everythings works fine with ABP. In OTAA, my Device is stuck waiting for the Join Accept.
However, the Join Accept is sent by TTN and received by my GW. At some point, Join Accept is received and the activation process succeed. The problem occurs when the Join accept is sent with the 868,525 Mhz (see console below).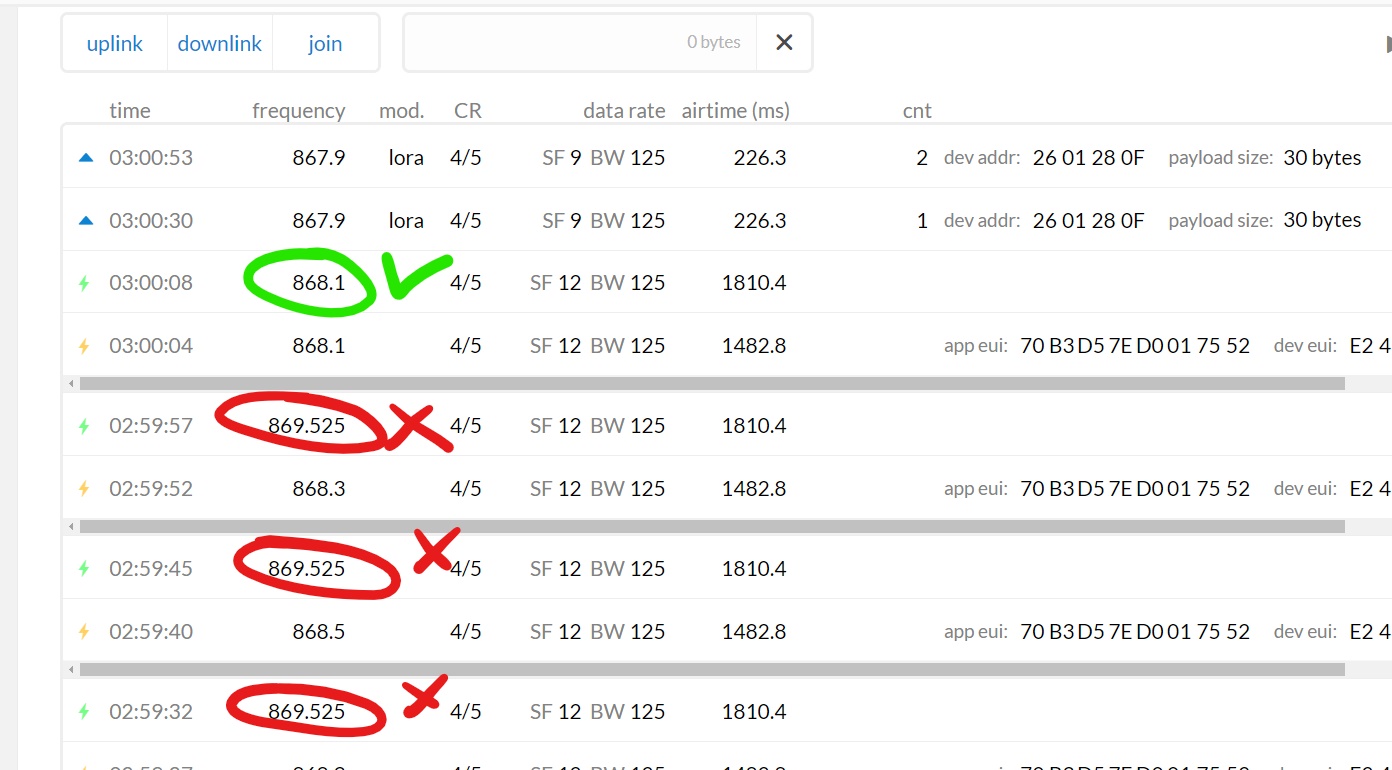 The process can take a long time (as long as TTL stop uses 868,525 Mhz)
I made tests with ChirpStack and the Join Accept is accepted by my Device at the first Join Request. ChirpStack Join Accept were sent without using 868,525 Mhz which confirm the source of the problem.
So my questions are :
Is there a way to prevent TTN from using this band?
Do you think the problem comes from my Device Stack configuration or from TTN ?
Thanks a lot for your help.