Hello folks.
A colleague notified me that packets received by my gateway (a MultiTech Conduit with FW 1.7.4) are showing as being received in 1999: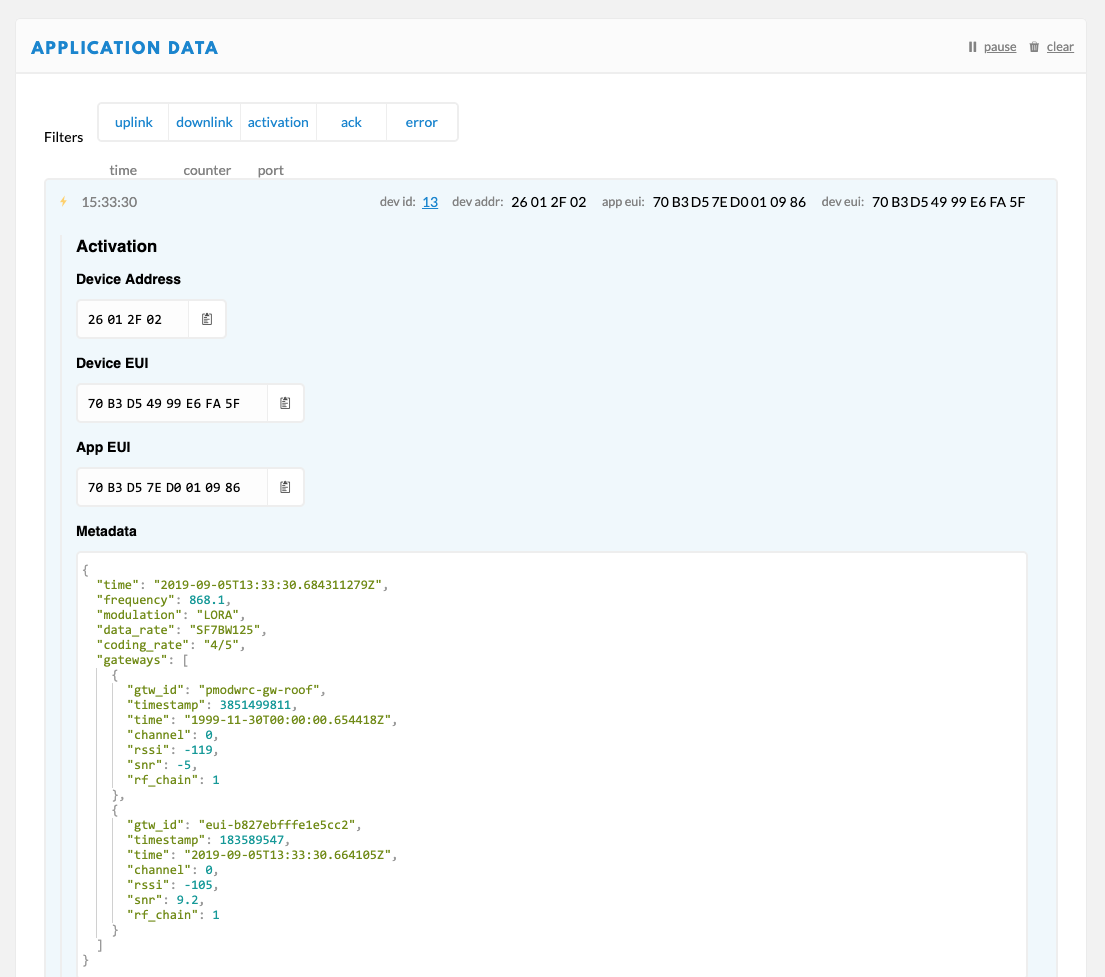 (Screenshot taken by my colleague)
When investigating the reason I couldn't find anything being wrong on the gateway. It is synced to a couple of NTP servers and shows the right time. Also when monitoring the traffic from the gateway in the TTN console, the timestamps do seem plausible.
This is the second time this happened. The last time, I rebooted the gateway and the issue went away. This time after not finding anything, I took the chance to install the new 5.0.1 firmware, which also led to a reboot.
However the question remains why these packets showed times way off. Any ideas how this could have happened?
Addendum: Not sure whether this has anything to do with this, but I configured the forwarder to use the Conduit's GPS with the lines:
"gps": true,
"gps_tty_path": "/dev/ttyXRUSB2",
in /var/config/lora/local_conf.json. But the log file contains many messages like:
### [GPS] ###
# Invalid gps time reference (age: 1567791042 sec)
# no valid GPS coordinates available yet