Good day all,
I have an end node based on a CubeCell connected to a weather station. The problem I have is that I don't receive any information from the station during a for a wile. The next day the station start sending again for some hours. It is better understood in the next photo (each point is a data).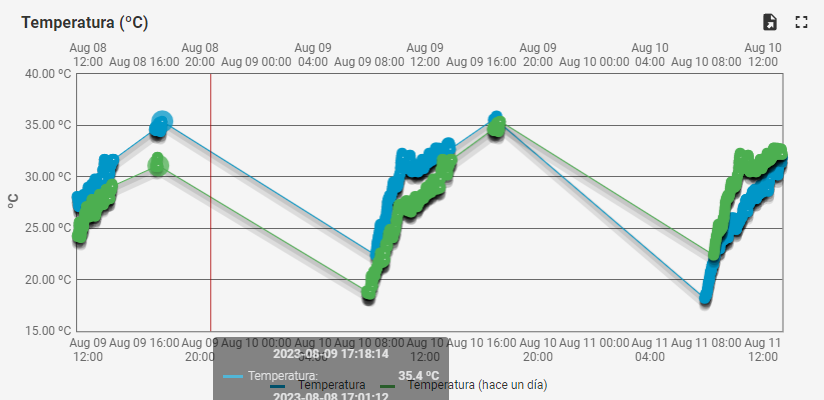 I thought it was a coverage problem but then i checked the RSSI and the signal is quite good (valued between -60 and -90 dB).
What can cause the problem?? It happens the same thing always: I start receiving around 8 in the morning without problems. Then I stop receiving around 2pm. All days happens the same, except the first week that I received data the whole week without problems.
Sometimes it also happens that it sends for a short period after I stop receiving: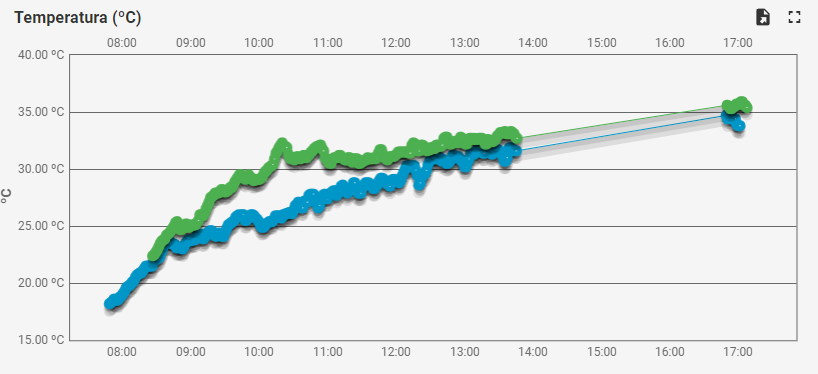 I think isn't blame of the node. I have other same nodes that works fine.
Thanks in advance!