I have installed version 3.27.0 open source on Ubuntu 22.04. I followed the documentation to install the stack on localhost with Docker (Docker | The Things Stack for LoRaWAN).
I am having issues accessing the user profile configuration:"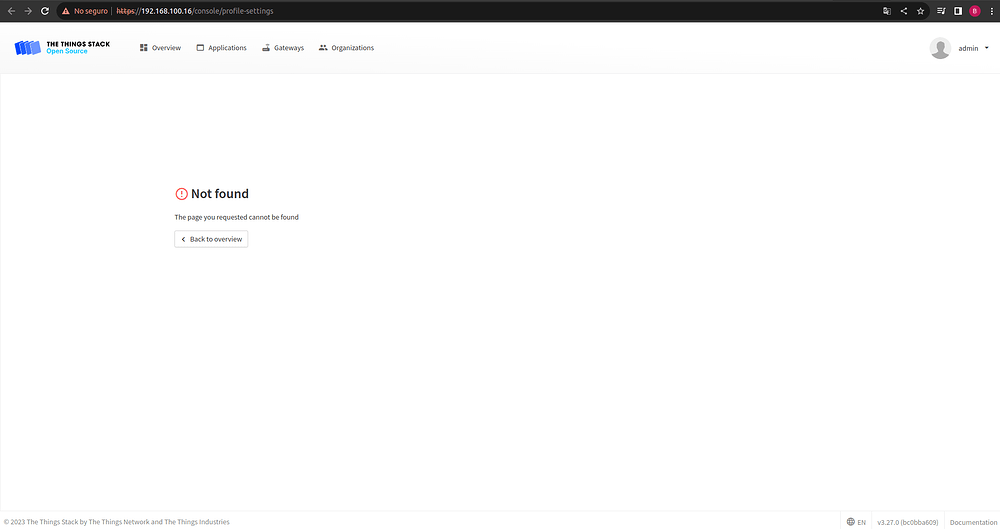 I'm very new to the platform, so I don't understand what's happening. The logs in the terminal aren't showing any errors, so I don't know where to begin to solve this problem.
Has anyone encountered this error before?