I'm new to this, so please be nice. I'm connecting my first gateway to TTN. Configured it on V3 console. Followed the directions carefully, but still shows disconnected status. Nothing in Live Data box.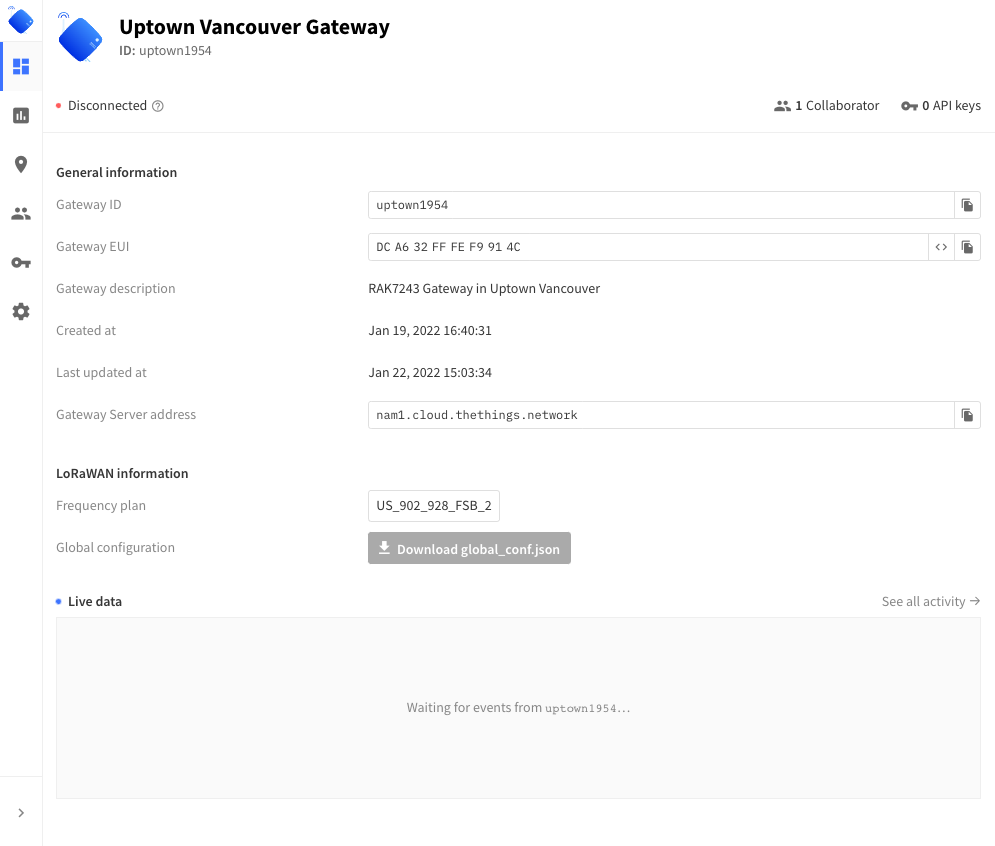 Connection troubleshooting I've done:
Does the Gateway EUI in the console match with the EUI of the gateway? - Yes
Does the Frequency Plan selected match with the configuration in the gateway? - Yes, set US_902_928 on Gateway and US_902_928_FSB_2 in TTN.
Did you select Require authenticated connection in gateway settings? - No
Do you see any warnings/errors in the Gateway live data section? - No
I set up an end device and it appears to be working on TTN, but I don't think it's connecting to my gateway. I'm not really sure how to tell though. Any troubleshooting tips would be appreciated.