Dear all,
I try to add the "IoT micro:bit Node with LoRa®" from @PiSupply to my TheThingsNetwork application by using "register end device" but I failed.
unfortunately the "new" TheThingsNetwork seems to have other features as described in the video / website below: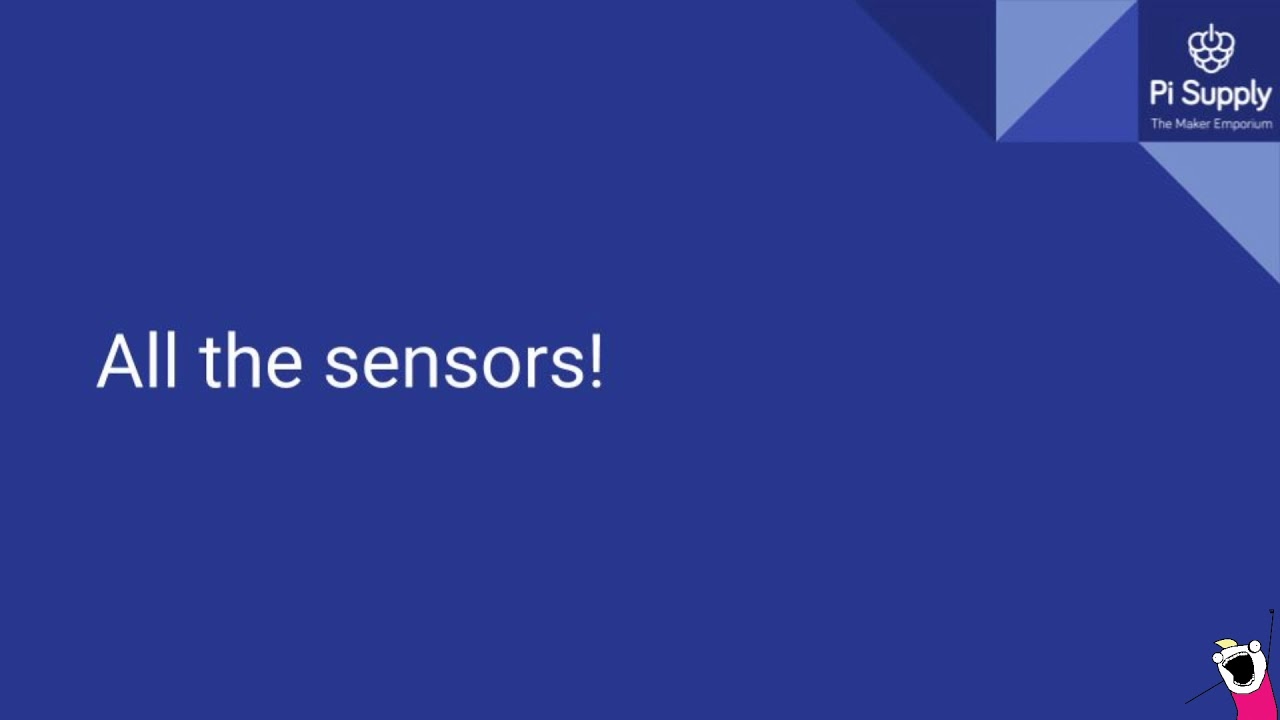 @PiSupply hasn't answered yet.
Does anyone have an idea, what parameter I have to use either in the "end device brand" (nothing to find for "Micro:bit" nor for "PiSupply"…)
or in the "Enter end device specifics manually" section?
- Frequency Plan: ?
- LoRaWAB version: ?
- Regional Parameters version: ?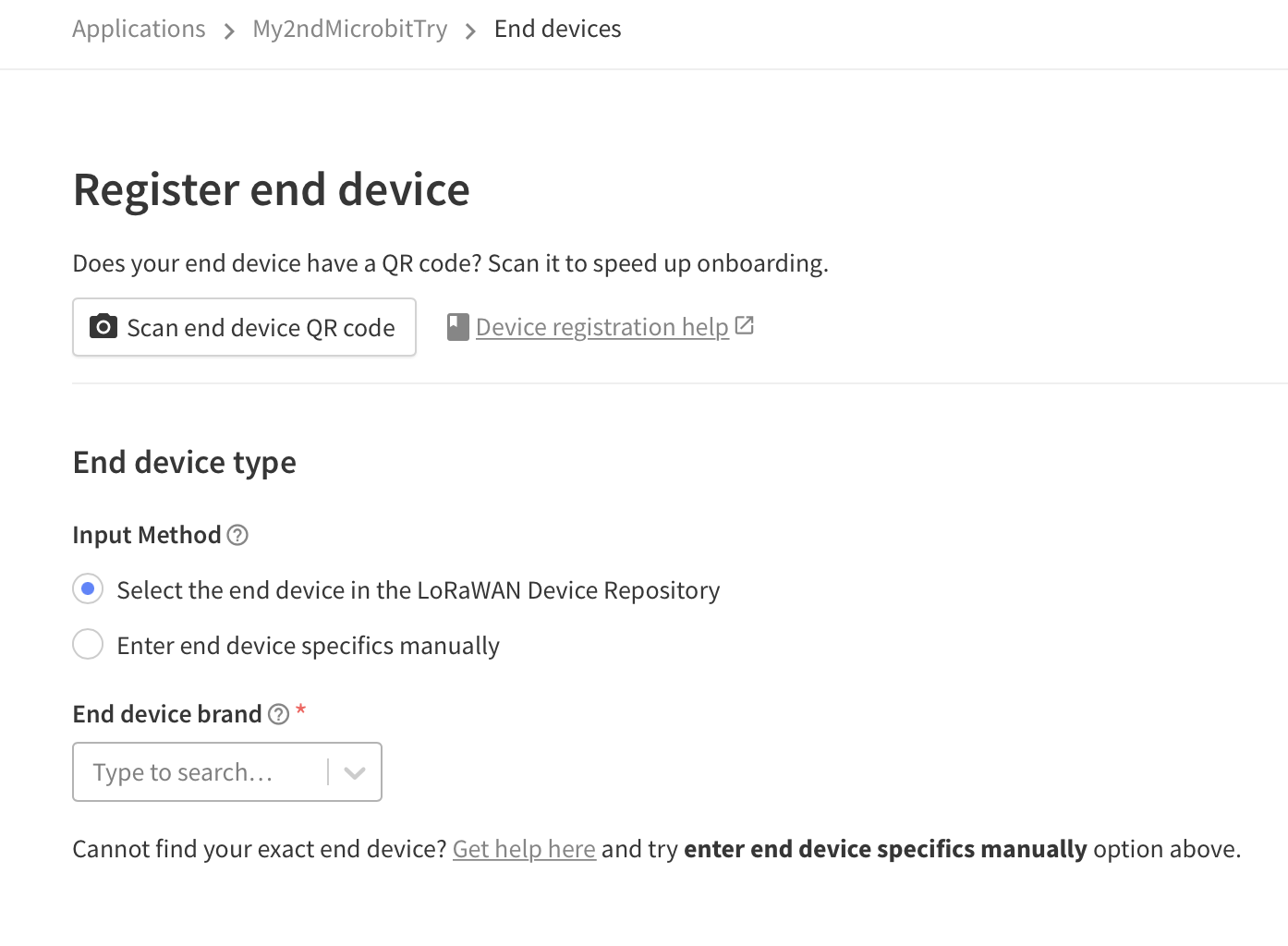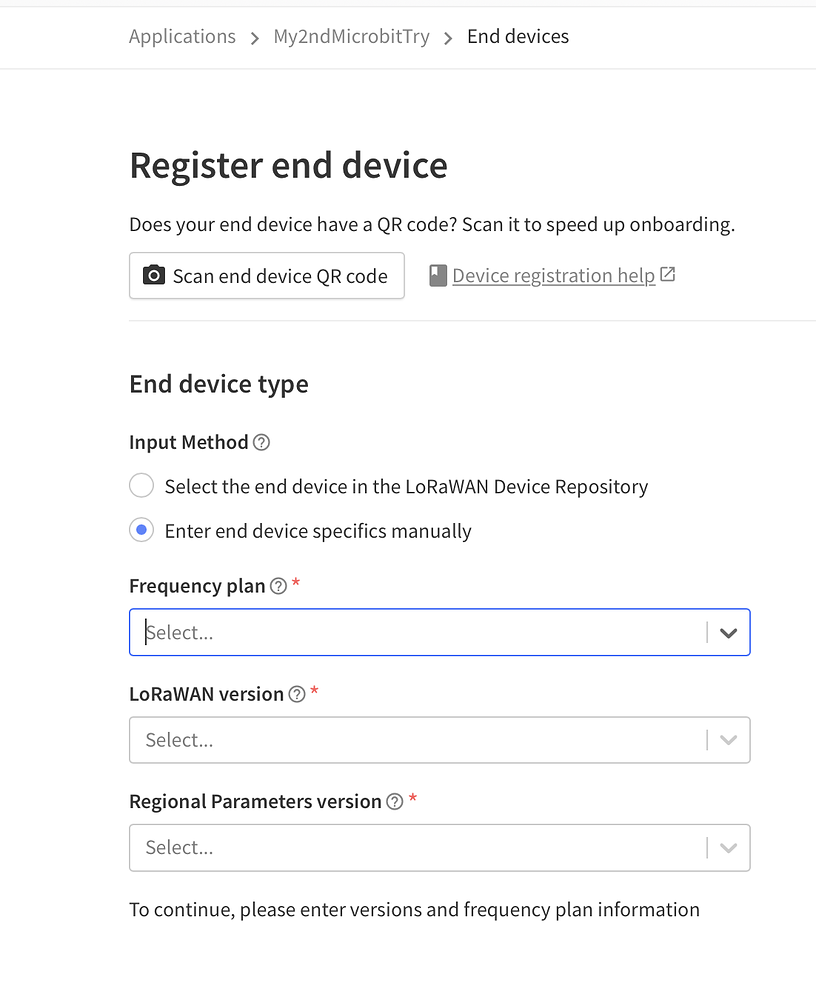 Thanks a lot for your help!
Jan