Has anyone ever had a Seeeduino XIOA working on TTN ?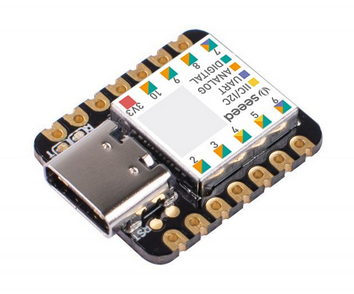 Just about enough pins, but wondered if you can diode OR DIO0, DIO1, DIO2 to a single IO pin on the XIOA ?
I did find this;
Where they appear to have DIO0 on one pin and DIO1,DIO2 on another.