Sorry, Website still needs updating.
Manual can be found here:
Sounds very nice product

twave site does not bring us more information nor any documentation
just my 2 cents, remember, you're on TTN forum where majority of us here have some (at least) technical background and even if this products looks great, without any technical data, documentation, sample code, user manual or even TTN integration tutorial, we'll not able to do anything with it.
If you don't have have time for documentation and all other (which I totally understand) I'm pretty sure you'll find great people here capable of, just send them samples and in return you could have some review
BTW, what will be the price of this product ?
Edit : sorry you published the user manual while I was typing this post
Hi charles, thank you for your 2 cents, would be nice to see this product integrated on TTN :). If you have any remarks concerning the manual or questions let me know. As Im striving for perfection and completeness :). Smove comes with sample code and price depends ofcourse on quantity
. For a sample price is 79€
Cool demovid: https://www.youtube.com/watch?v=_spWs70FbQw
Any indication on the price of this product?
I like the antenna. Does it for this kind of antenna's matter if they are horizontal or vertical?
HI @Twave03 you are most welcome on this forum and your product looks very nice. But instead of posting 5 times about your product on different topics. Why don't you just post one new one and ask for feedback. And also think how you can contribute to this community. A little give an take.
Awesome!
@Twave03, when do you plan to release a 915MHz (RN2903) version of your node?
Miromico has updated its LoRaWAN family. Looks like the smallest node including antenna and certification:



Multiple other on-board options like 20 dBm output, 6 dB LNA, LDO, OTA FLASH, sensors and more:
http://www.miromico.ch/fmlr.html
probably the best thread for me in this year)
in my project I'm using Anarduino with HopeRF RF95W for a two years but I even didn't realize that there are a lot of such cute devices.
I want to order a couple of another devices for creating Node and Gateway for LoRaWAN.
Please advice which of these devices would be best solution for now? My main requirements - is low power consumption in sleep mode, because my devices should work from battery in cold conditions.
So I suppose it should be ARM MCU + LoRa module. But Im ok with AVR also.
Is there such proven modules that can be ordered online now?
Allready released some time ago: the muRata chip. Measures 10 x 10 mm, and contains both Lora transceiver and processor. The processor handles the loraWan stack and the encryption and has about 190 kByte space left for your own application, which is quite a lot! Price is about 5 euro for relatively smaller series (100-1000 pieces).
Add a battery and an antenna, and you have your basic node! We are testing one right now, I don't think we've been able to bring it to life yet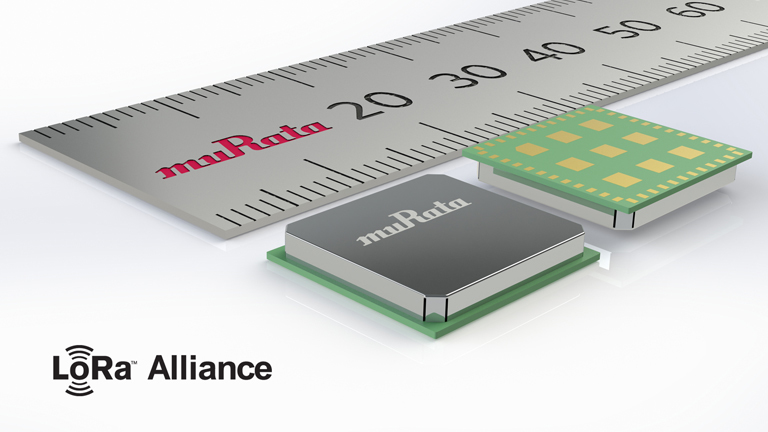 @d00m We've been able to run a simplified version of the loraWan stack from an ATtiny85 in combination with the RFM95. (deep) sleep current is less than 1 uA.
So if you use a 1200 mAhr lithium thionyl chloride battery (size 1/2 AA), you can keep the device in sleep mode for about 50 years!

(actually it's over 100 years but the battery loses 1% energy per year)
@Loraloralora I was at an IoT-seminar last month where Samir Hennaoui, Senior Product Engineer at Murata Electronics, presented this product and mentioned this price.
Interesting, well tell him to hook it up!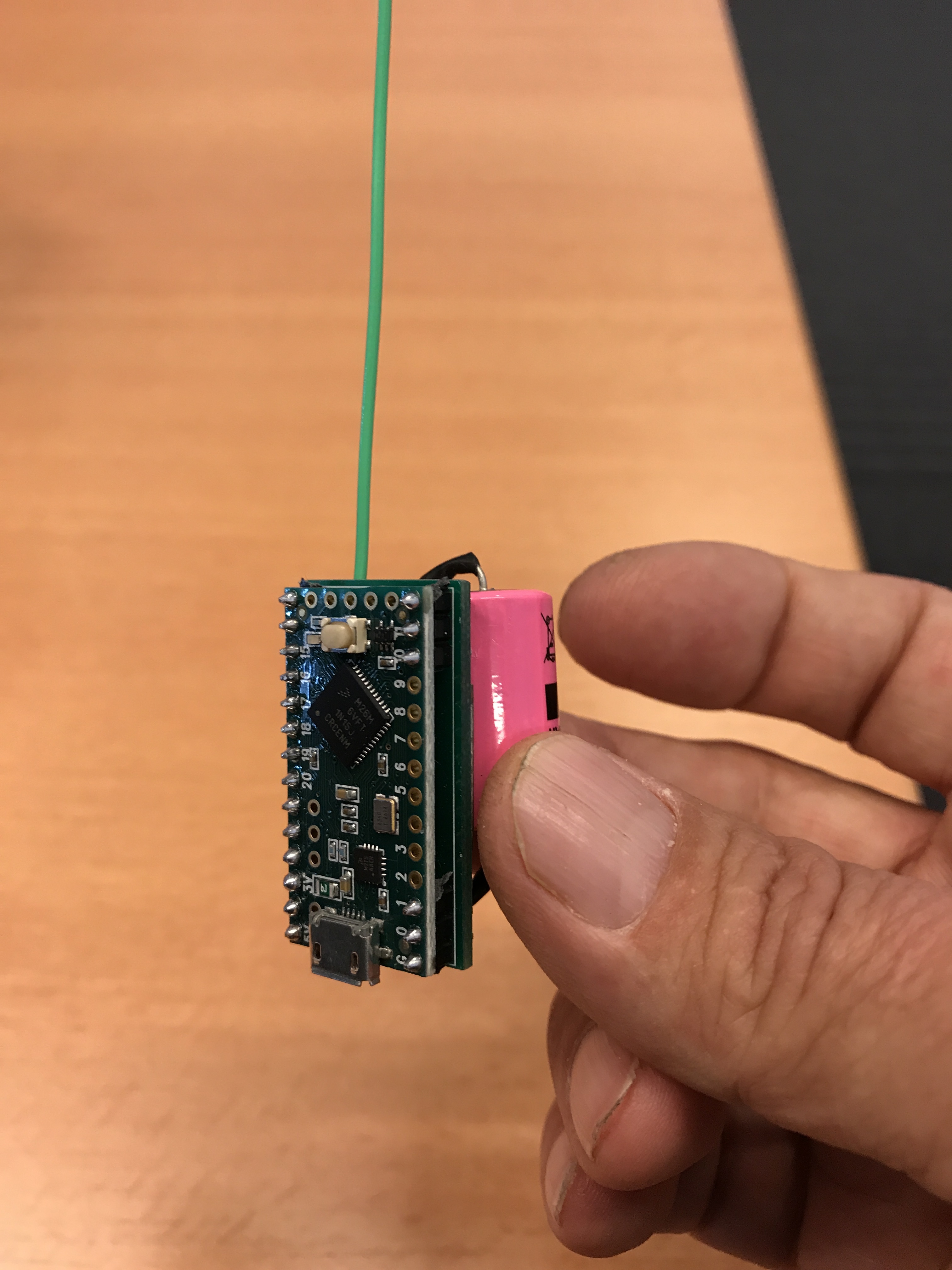 This is a version of the above node except made with a pcb shield to do the wiring. I've currently set it up on the kpn IOT network in order to test the triangulation geolocation. It's sending out a packet every 5 minutes and I'm logging all the responses. I expect that it will run between 6 months and a year which is what the test is all about.
Kim
Got this week, not the smallest one, but it runs fine on battery.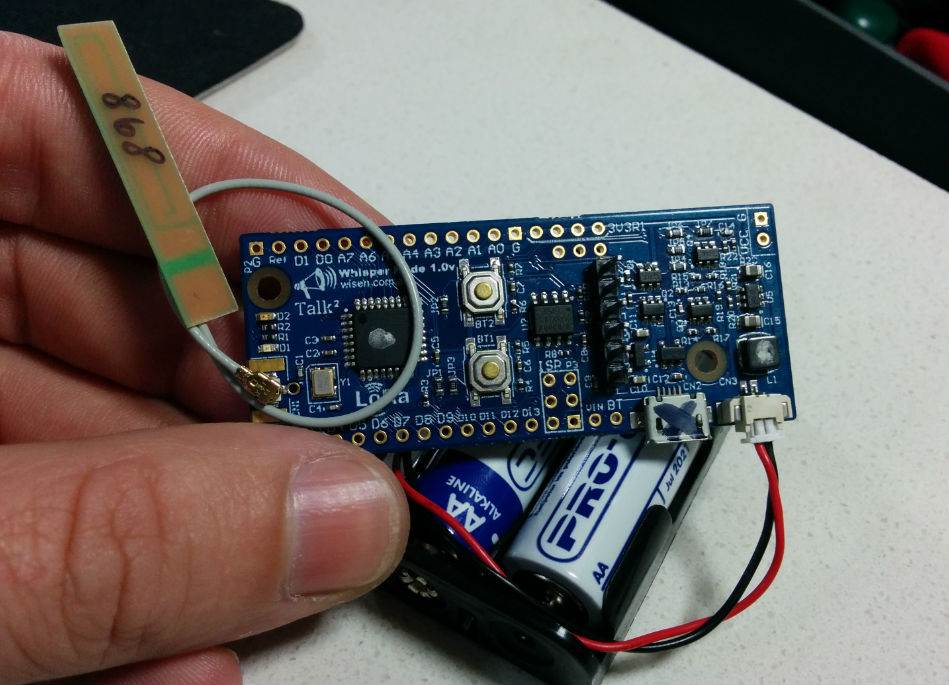 Whisper Node - https://wisen.com.au/store/products/whisper-node-lora/
I build this one a few months ago: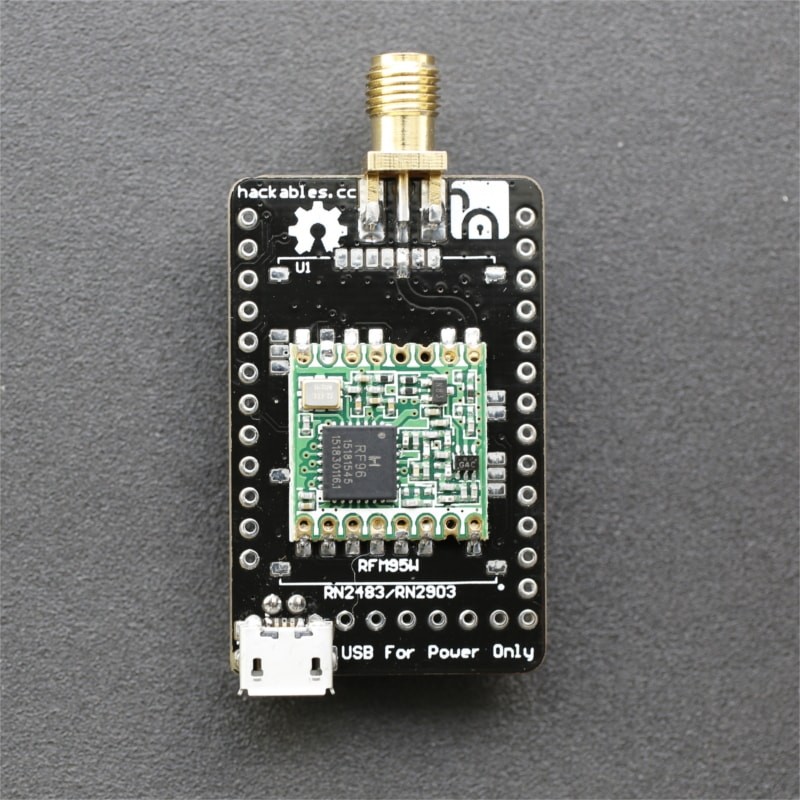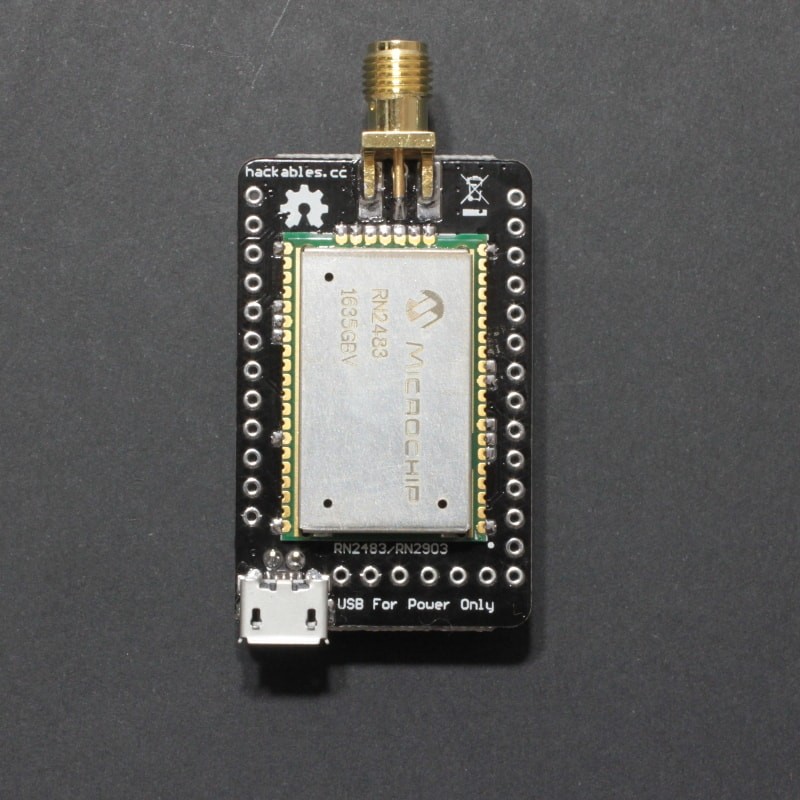 It is small and arduino compatible and also features a Lipo Battery chrger.
Great to see that posting project & pictures actually inspires people to make the IoT evolve. Great work!

A picture of my LoRaWAN project from last year with a more powerful microcontroller: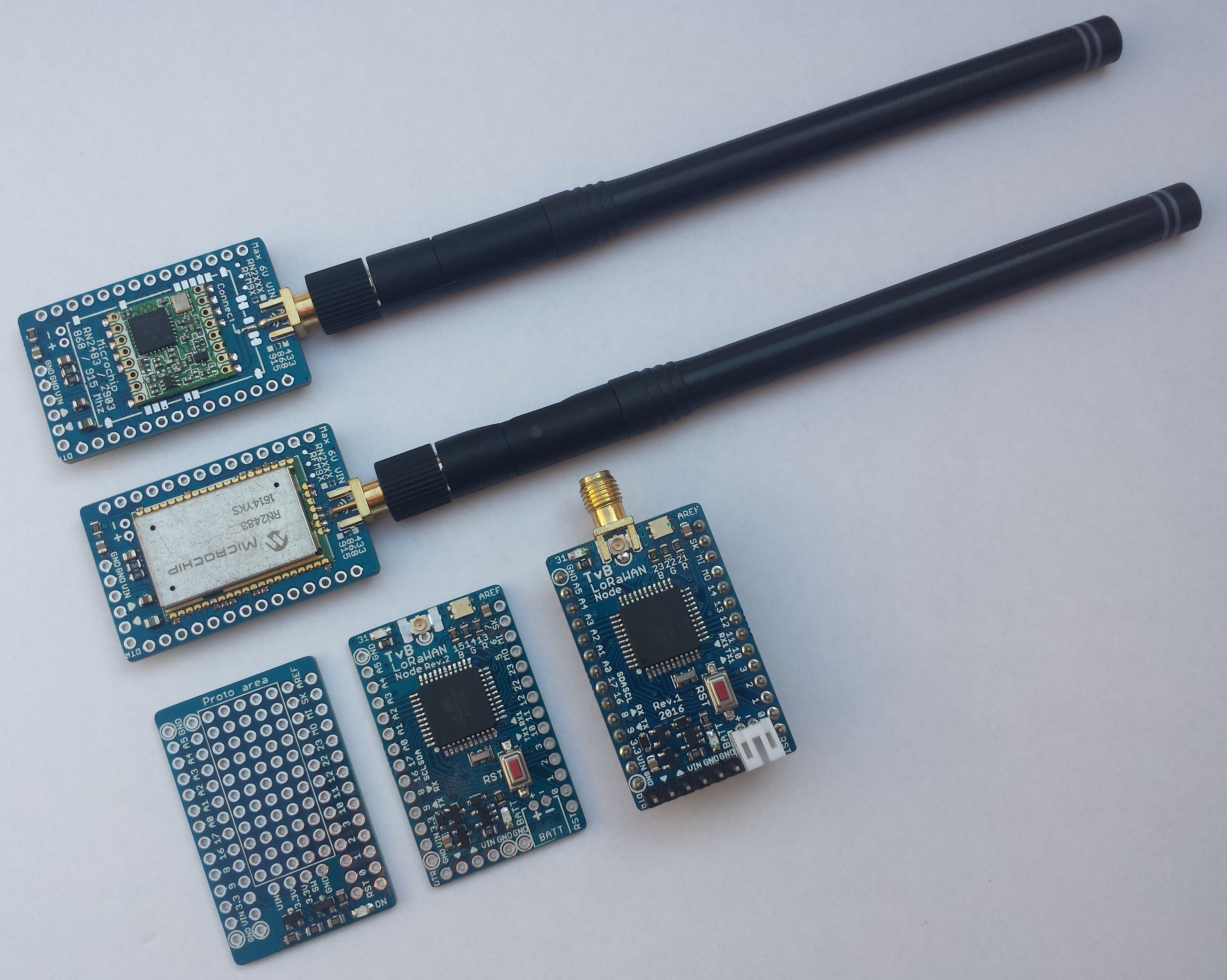 More info and specs here; the LoRaWAN Node's (hardware) are still available for those interested!