I recently bought an RF explorer http://rfexplorer.com/ handheld spectrum analyser to get a better look at the normal EU LoRaWAN channel lineup and to measure the noise floor and potential interference during site surveys at gateway locations.
I'm very impressed, both with the handheld unit and with the PC software that can access the unit via USB. I'm also more and more impressed with the very low-cost Semtech technology.
This is a screenshot of the PC application after about 48 hours of running in my workshop with a number of devices and a couple of gateways outside. The lines are min and max-hold.
The markers are at the centre frequencies of the channels. I have no idea what the intermittent peaks around 869 Mhz and the constant peak at 870 MHz are. The noise floor is sitting at about -108 dBm as expected.
This is a screenshot looking at the channel separation between channel 3 at 867.1 MHz and channel 4 at 867.3 MHz. I'm impressed to see that the channel separation at 867.2 MHz is about 30dB.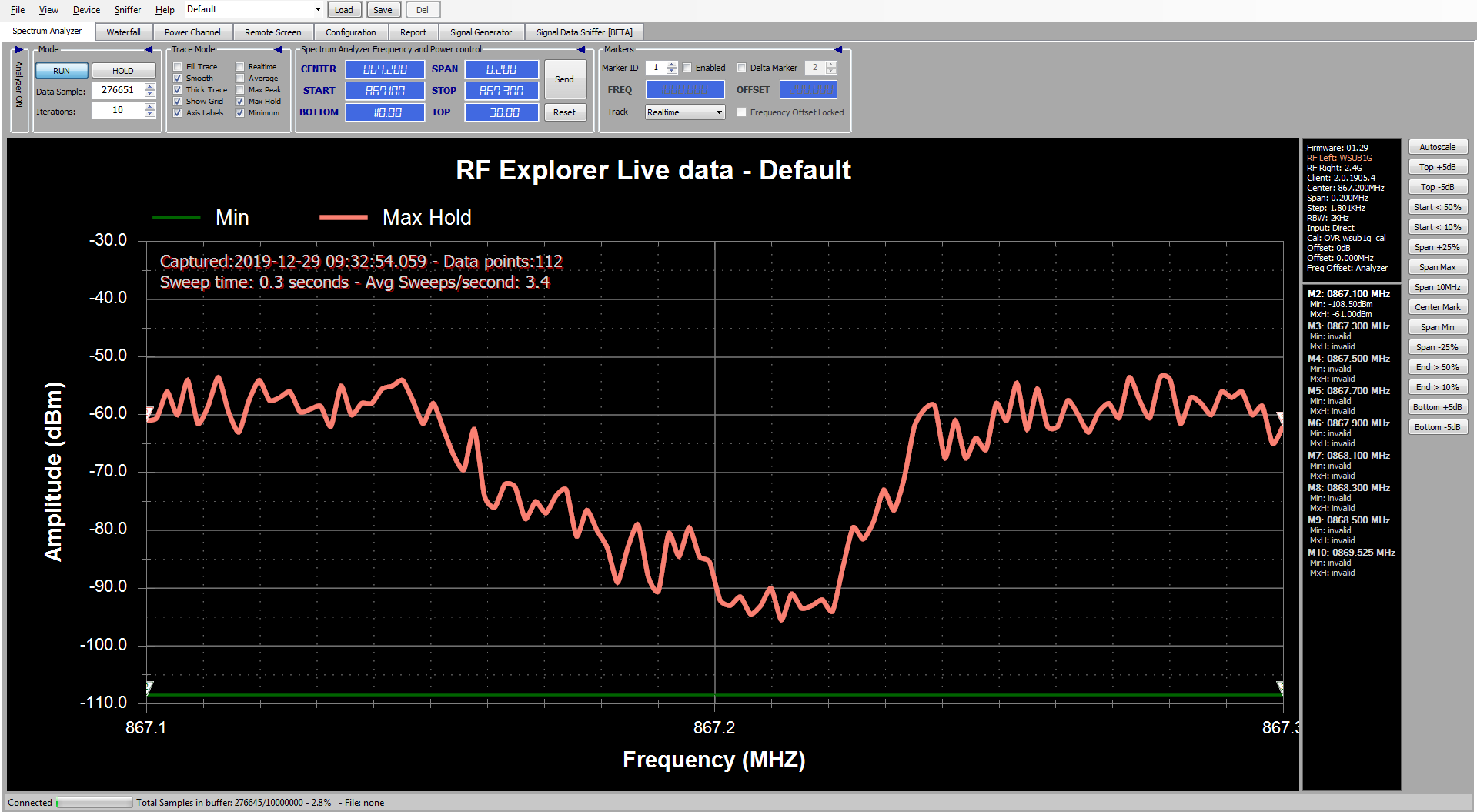 So, a good cheap tool on a good cheap radio system… bodes well for 2020!