I wanted to investigate the power consumption for different spreading factors for research purposes. I noticed that my node instantly upgrade from SF7 to SF12 after the first message.
To reproduce the problem I have prepared the following setup:
Example ttn-abp.ino sketch from MCCI LMIC with fixed SF7
MCCI LMIC v4.1 (and testet with v3.3)
Fresh ABP Node in TTN v3 with ADR disabled and reset counter enabled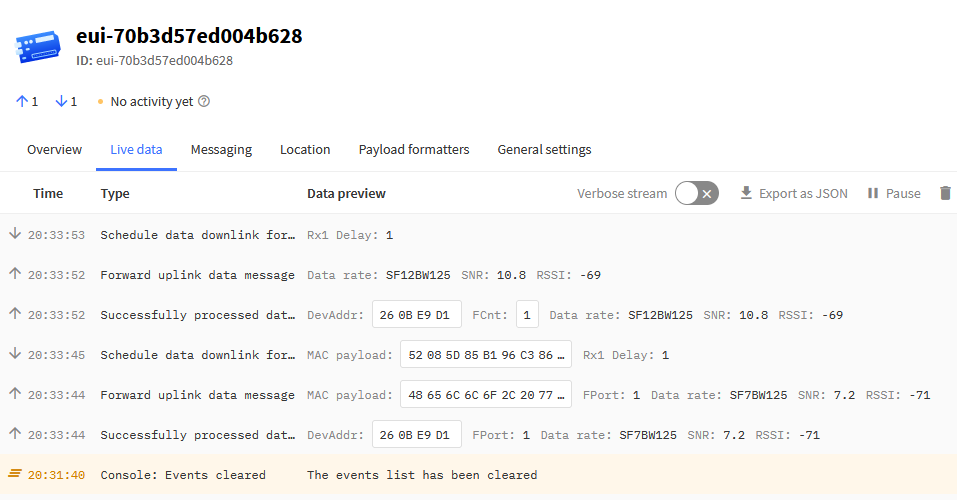 If i prevent the device from getting downlink messages, it works like i know it from v3. FYI: I disabled downlinks by changing the packet forwarder port for the downlink in the gateway to a wrong udp port.