Hello!
I'm migrating an app from V2 to V3. In the past, the app used to use the "Tago IO" integration from the V2 console send data points to Tago.io.
So I got a brand new device, set it up on TheThingStack CE console, and the uplink transmissions are immediately visible in Live Data: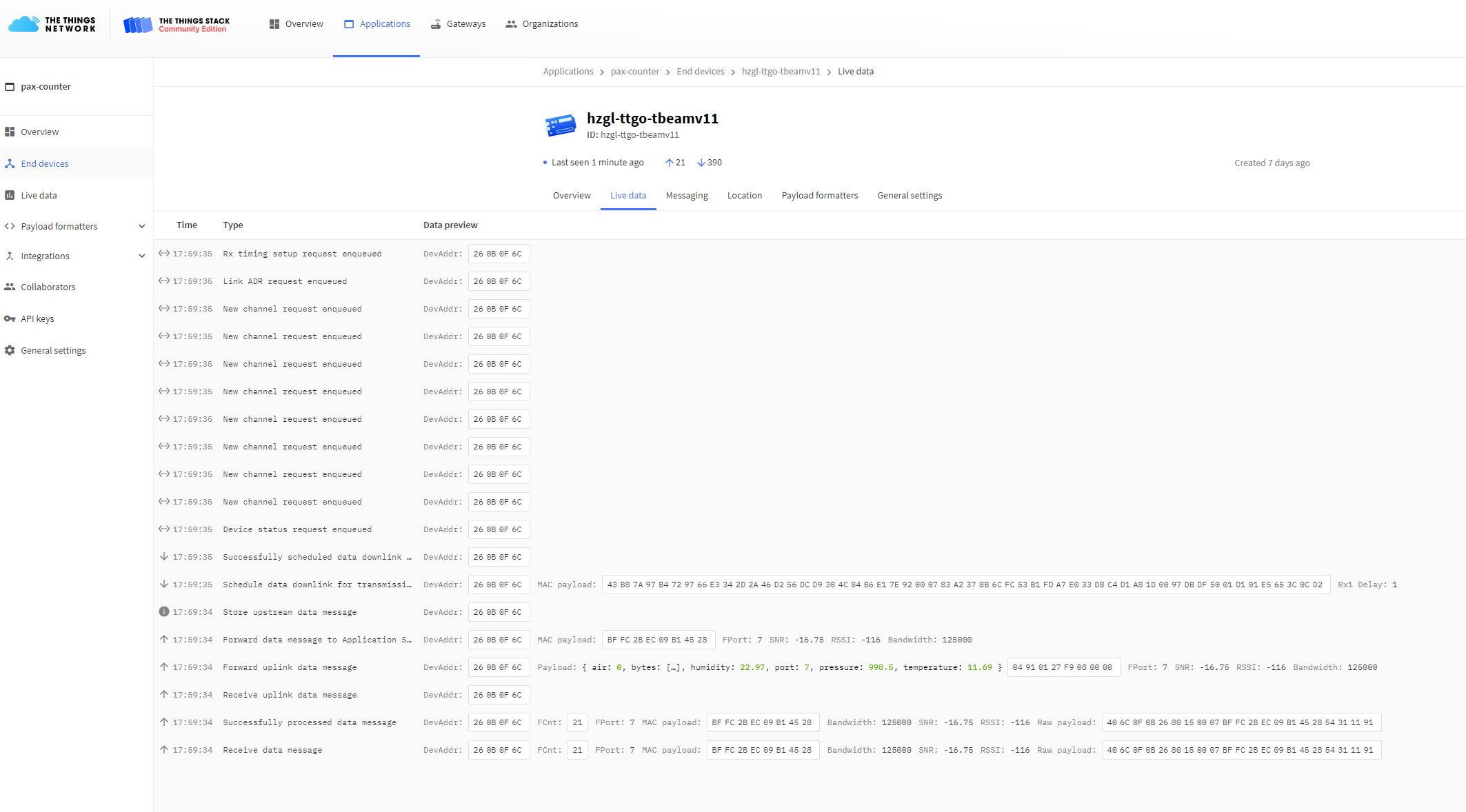 Next, on Tago.io I used this "The Things Industries Custom" integration to convince it to process data coming from TheThingStack CE, and gave it the brand new device's EUI starting with 40-19:


Having obtained the authorisation secret, I went back to TheThingsStack CE and configured TagoIO integration: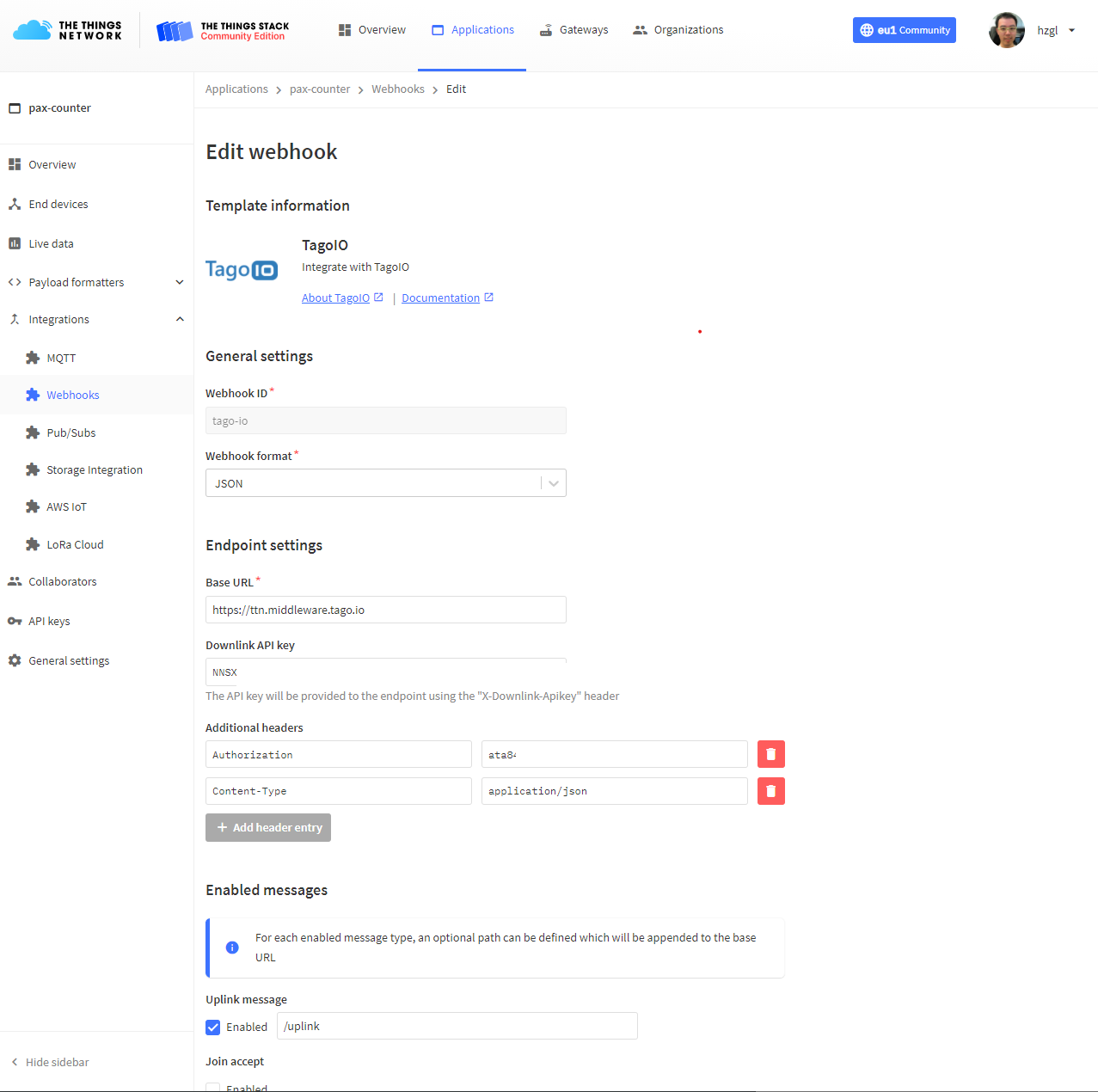 Strangely, while TheThingsStack CE continues to receive packets just fine, on Tago.io neither the devices' bucket nor "Live Inspector" sees anything at all.
What might have gone wrong?