Share your conference pictures below
Have you made any nice, funny or interesting pictures during the conference?
Please share them below.
---
Building up the conference area
'Twas the night before Christmas, err sorry Conference! And all through the house…no one was stirring, not even a mouse. No not even that fat one on the steps of the old windmill, sorry steel mill in Old Amsterdam!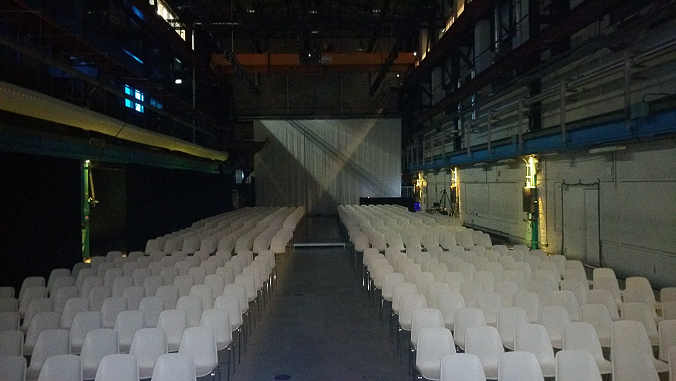 OK Folks this is where you can post all those quick, funny, interesting or thought provoking pictures you grab during the course of the next couple of days! Please shrink to fit where possible…
Note pictures may get scrapped and used for blog postings, twitter feeds, news updates or just general hi-jinks so be aware of lack of copyright control if posting

Met some old friends?..post pics here…
Made new friends?..post pics here…
Seen something funny?..something new?..something unusual?..post pics here…
Got pictures of… well you get the drill!
Any embarassing or compromising pictures of @wienkegiezeman, @johan, @laurens, et al? …well dont waste them posting them here - come see me privately!

Actually if you do get any to post I'm sure there will be bonus points, & street cred
To Kick things off here are a few I grabbed pre-show tonight as a taster in the build up so you know what to expect tomorrow…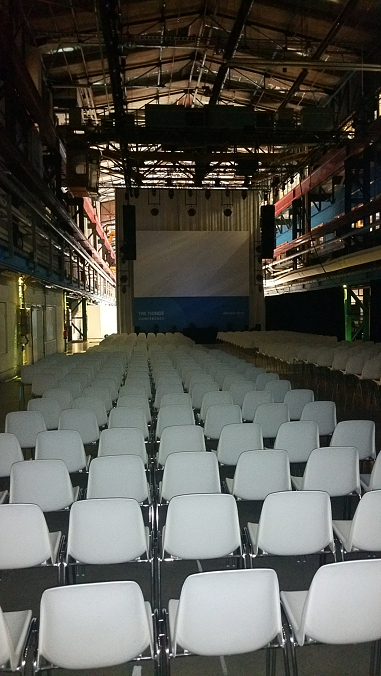 Wont look quite so empty next 2 days with 1500 attendees watching the keynotes!
The build ups are almost complete: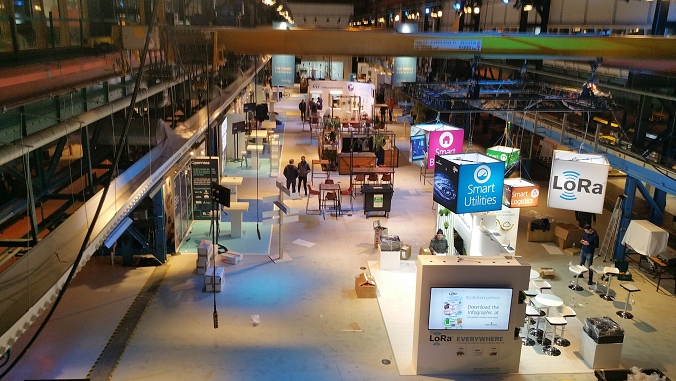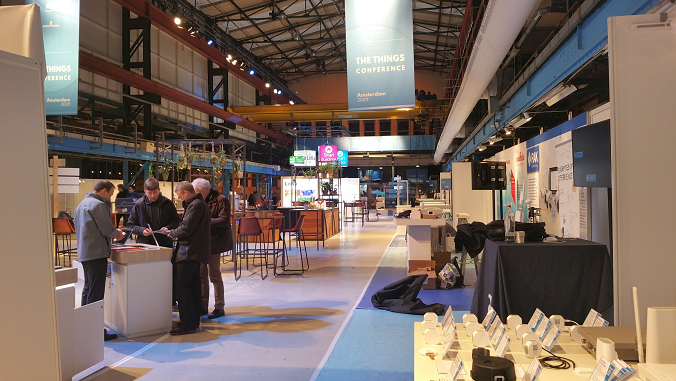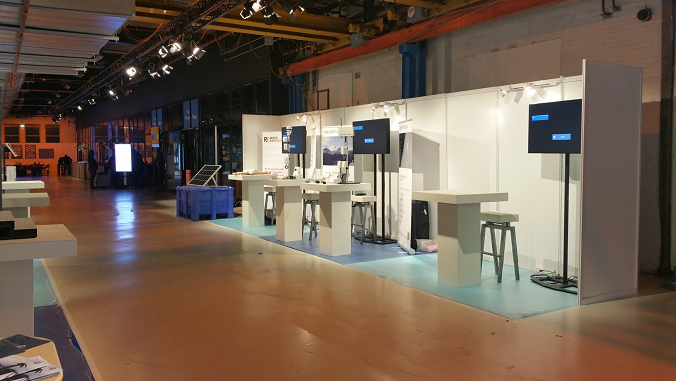 Some old friends are back again to enjoy or marvel at:

The Lacuna Space Teletype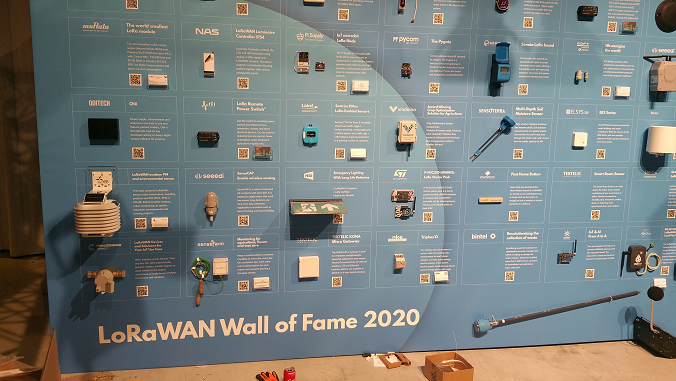 The 2020 iteration of the infamous LoRaWAN Wall of Fame

Actually I know some users & developers who will likely use those two photo's like Bingo cards and will try to collect a Full House!
… … …or is that just me?!

Somewhere for a quite email catch up, discussion or just take weight of your feet and enjoy a quick coffee (ok perhaps not so quiet tomorrow!)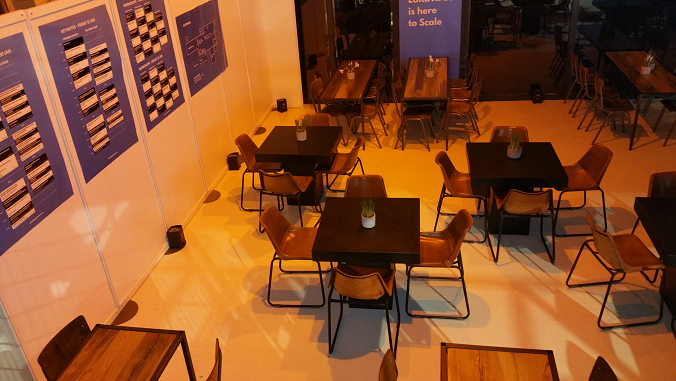 Somewhere to shop and buy a few goodies to take home?: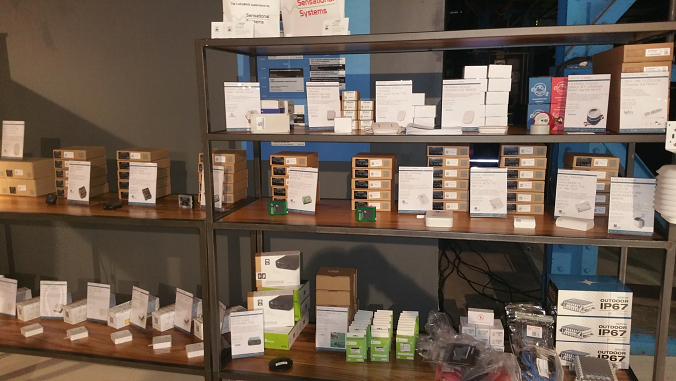 ok @eggfriedrice I expect my 2% referal fee for posting these!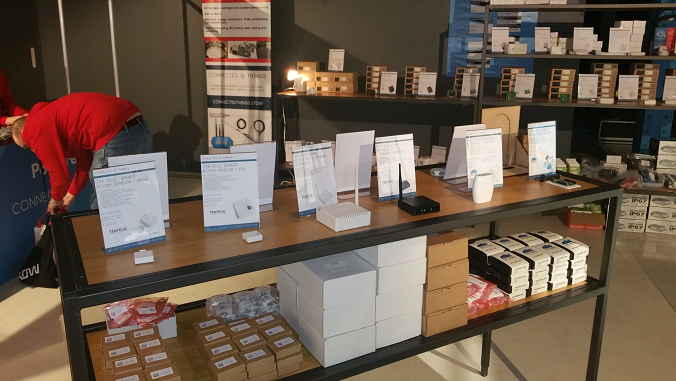 Funny how even with Smart Buildings…someone still always has to do the sweeping up!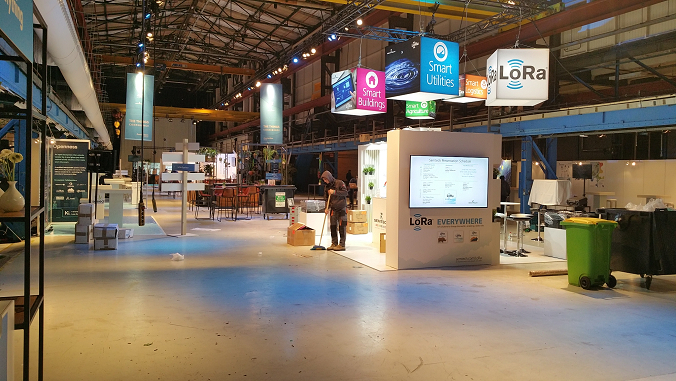 The lull before the storm: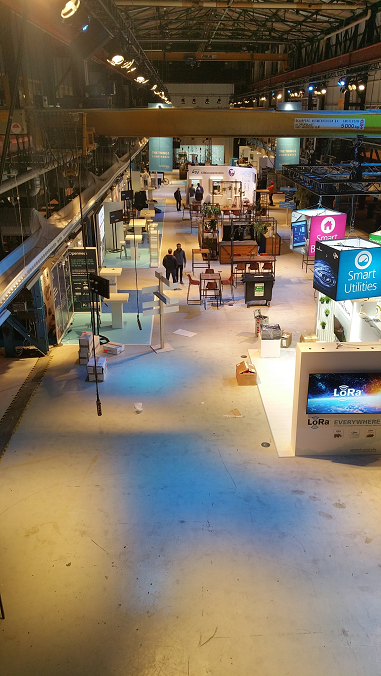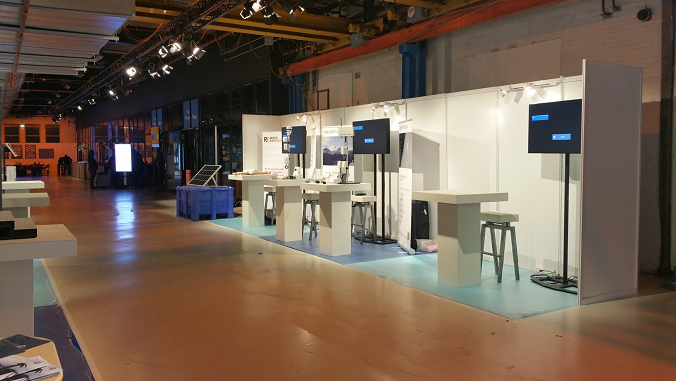 The countdown is done: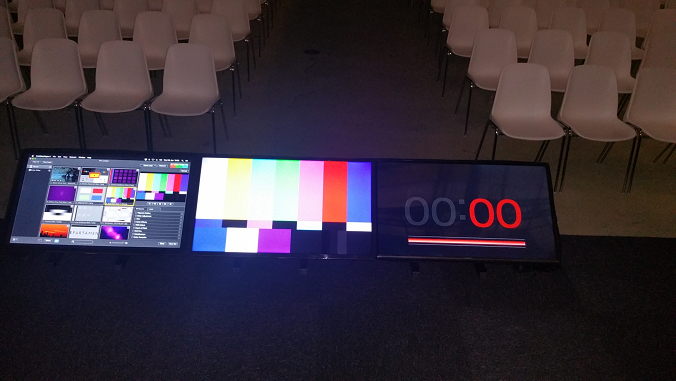 The Registration Desks (should that be starting gates for the rush!) are ready: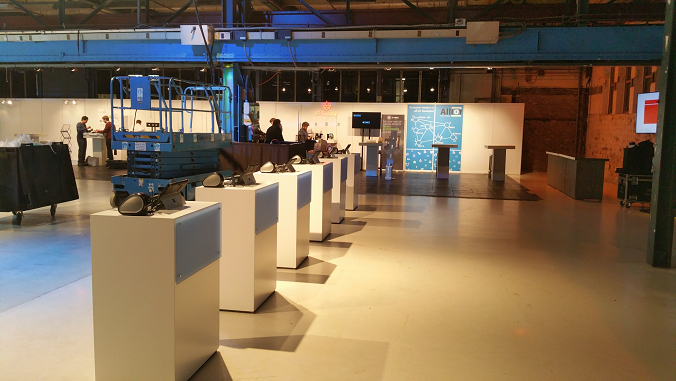 The rocket fuel ready to be primed!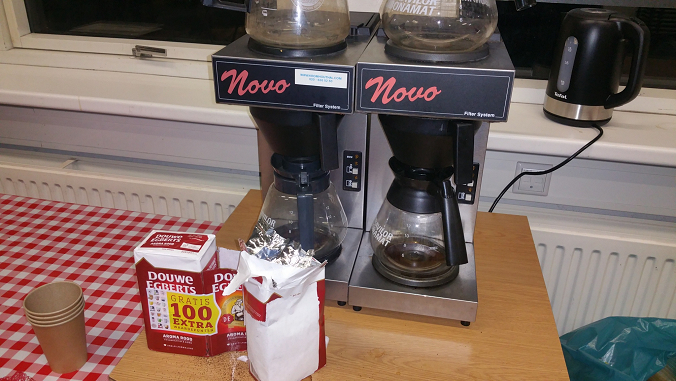 We open 8:30 sharp…see you there and get posting the pics!
---
Note: When uploading, images are not automatically resized to fit. Images can be manually resized in the preview pane on the right while editing. Just hover the mouse over the image and you can select to size it between 100%, 75% and 50%.