I have a TTN gateway (backers edition) and it works very intermittently. If I leave it unplugged for a bit it will boot and login, send and recieve. It''l work via wifi or utp cable. I have re-added it in TTN a couple times too. So after a random period it just reboots, it looks like it drops it's network connection.
The 1st and 3rd lights stay on, the second flashes. It does this a couple times going back to 4 lights in between and connects. This behaviour sppeds up, so after 10 minutes of being turned on it starts and happens every 30 seconds. After about 5 minutes it's doing it much faster, so fast that the 4+5th lights just flicker and then back to 1+3 with 2 flashing. A couple minutes later it no longer makes the TTN connection and then reboots the whole thing and doesn't come back again until I take away the power for a little while if I leave the power on it just reboots every 30 seconds or so. I recorded the loop, maybe it means something to someone?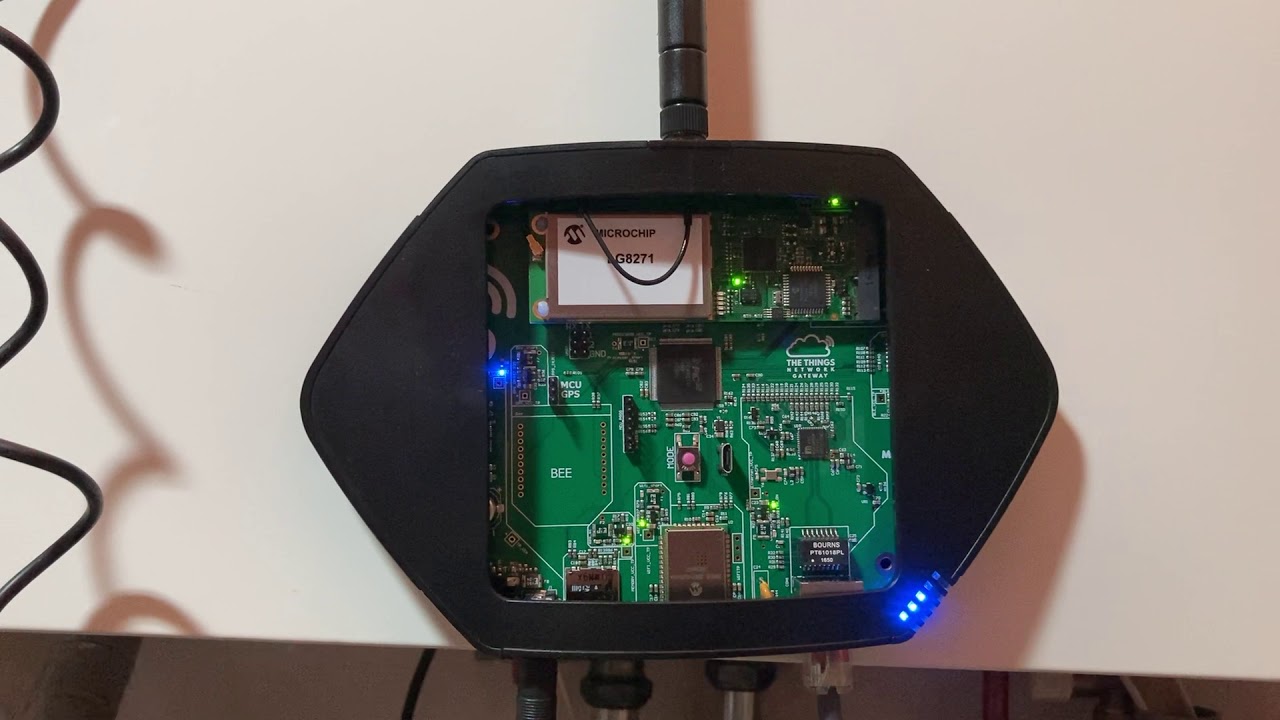 When it hits the 4+5th lights TTN sees it online too. Here is a video showing exactly what i mean.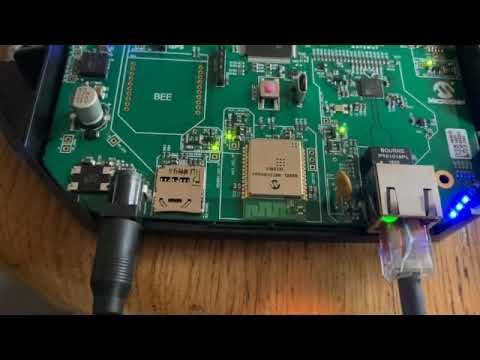 So far the only thing I have tried is a new power supply. I have found the schematics too. Is there some sort of list of the test points and what I should see on them? I am thinking maybe there is something up with the power supply. the mic45205-2 ymp doesn't look properly soldered. I see copper/gold colored pins/pads under it and not the usual tin color that I expect to see when something has been through a reflow oven.