I connected a new TTIG to the network today via Claim process.
It appears in the console window and is frequently being seen for some seconds then it disconnects and so on.
The green LED blinks with 1/4 sec duration.
Tried different APs, the TTIG responds to ping.
I deleted and reclaimed it several times, always with different GatewayIDs.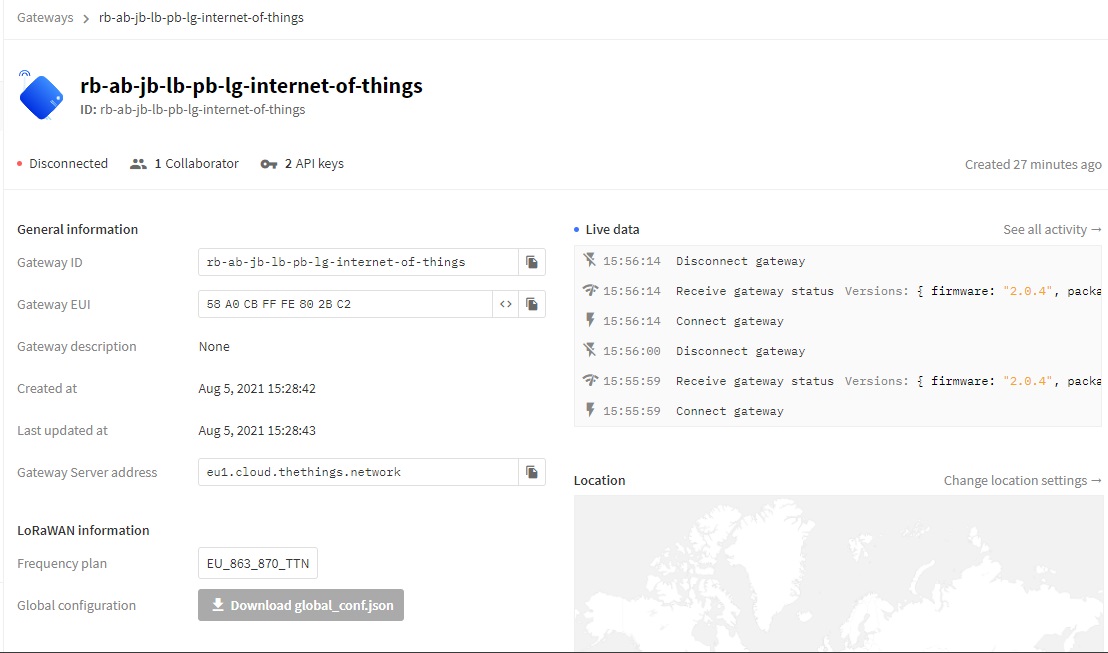 I read a lot about connectingproblems of TTIG, but could not find a solution.
Can anyone help me please.
Rolf