Hello People.
I have 1 unit of " The Things Indoor Gateway". It is connected to the internet and in theory everything is fine. Led is in solid GREEN, but in practice it is not allowing the transmission from the 3 nodes " The Things Uno".
With the Solid Green light, I go to the console, gateway and I see that indeed there is no traffic.
If I reset the nodes, nothing happens.
This situtions gets "solved" after a coouple of hours, something happens with the Gateway and it starts to work again. After a coupl of hours it stops working and like that… forever
This is how it looks if I check on the application. You can see how the traffic from the 3 nodes is handled (or not) in the exact way! This makes me think that the issue must be something common to the 3 nodes, meaning, the gataway.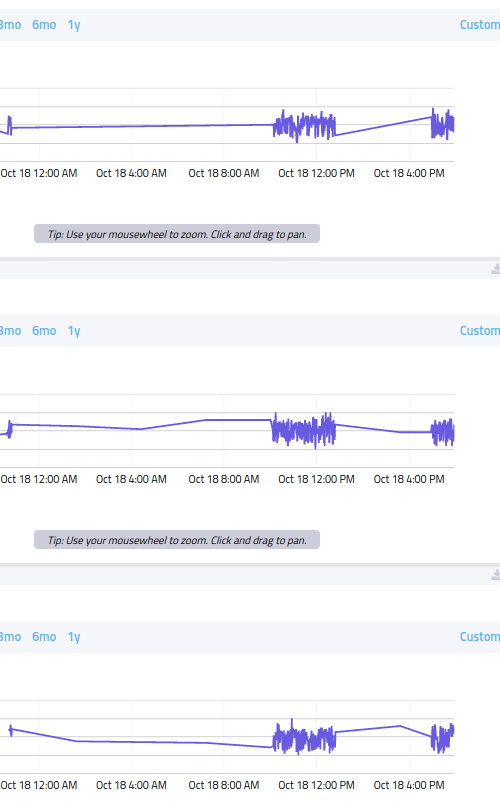 Any ideas ?