My TTIG gateway has been decidedly less effective at forwarding packets to TTN since "the event" in this post (outage from 7/26 - 7/29). I've calculated the number of missing reports from one device that reports once every ten minutes and plotted the number of missing reports over time from 7/21 - 8/6, and here's what it looks like (minutes from start along x-axis):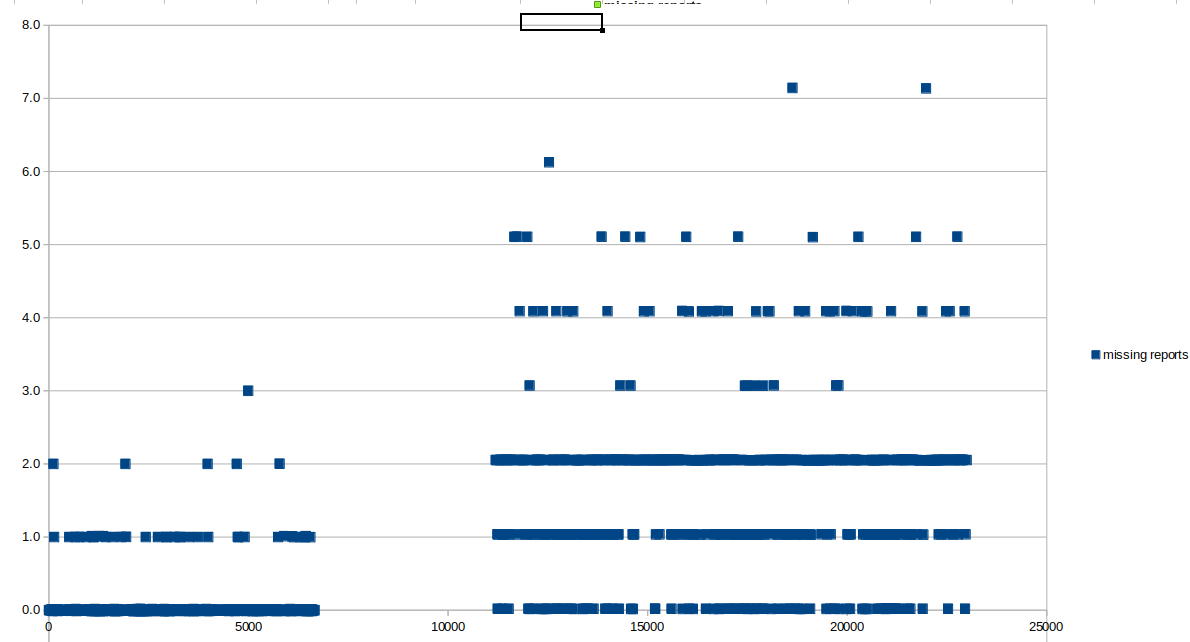 My endpoint tries to report on a regular 10 minute interval (actually more like 8.2 minutes). The x-axis is minutes from the start of the data. A missing report is implied by the time since last report (i.e. ROUND(deltaT / 8.2) - 1). There's a pretty obvious increase in the incidence and duration of missing events. Here are histograms of the missing reports before and after the event.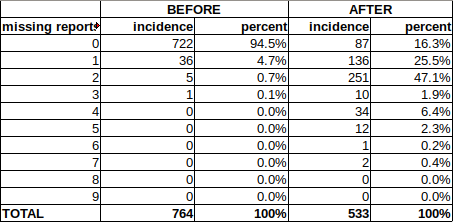 Is it just me or is this compelling evidence representative of a broader experience within (at least) the us-west community?
P. S. This is a continuation of TTIGs Report Not Connected in TTN Console