On 8 March 2020 the 42nd Cape Town Cycle Tour was held. It's an annual event attracting as many as 35000 cyclists from all over the world, making it the biggest individually timed cycle race in the world. The route is about 109km long and follows the coast around the Cape of Good Hope - the peninsula on which Cape Town lays.
For this year's race a couple of local Cape Town IoT companies came together to test GPS Trackers and Weather Stations at the event. These devices make use of the numerous The Things Network gateways around the city of Cape Town.
Three weather stations were deployed around the southern part of the route. Due to connectivity issues with a satellite backhaul link not working, only two of the weather stations reported live data to the event's control centre.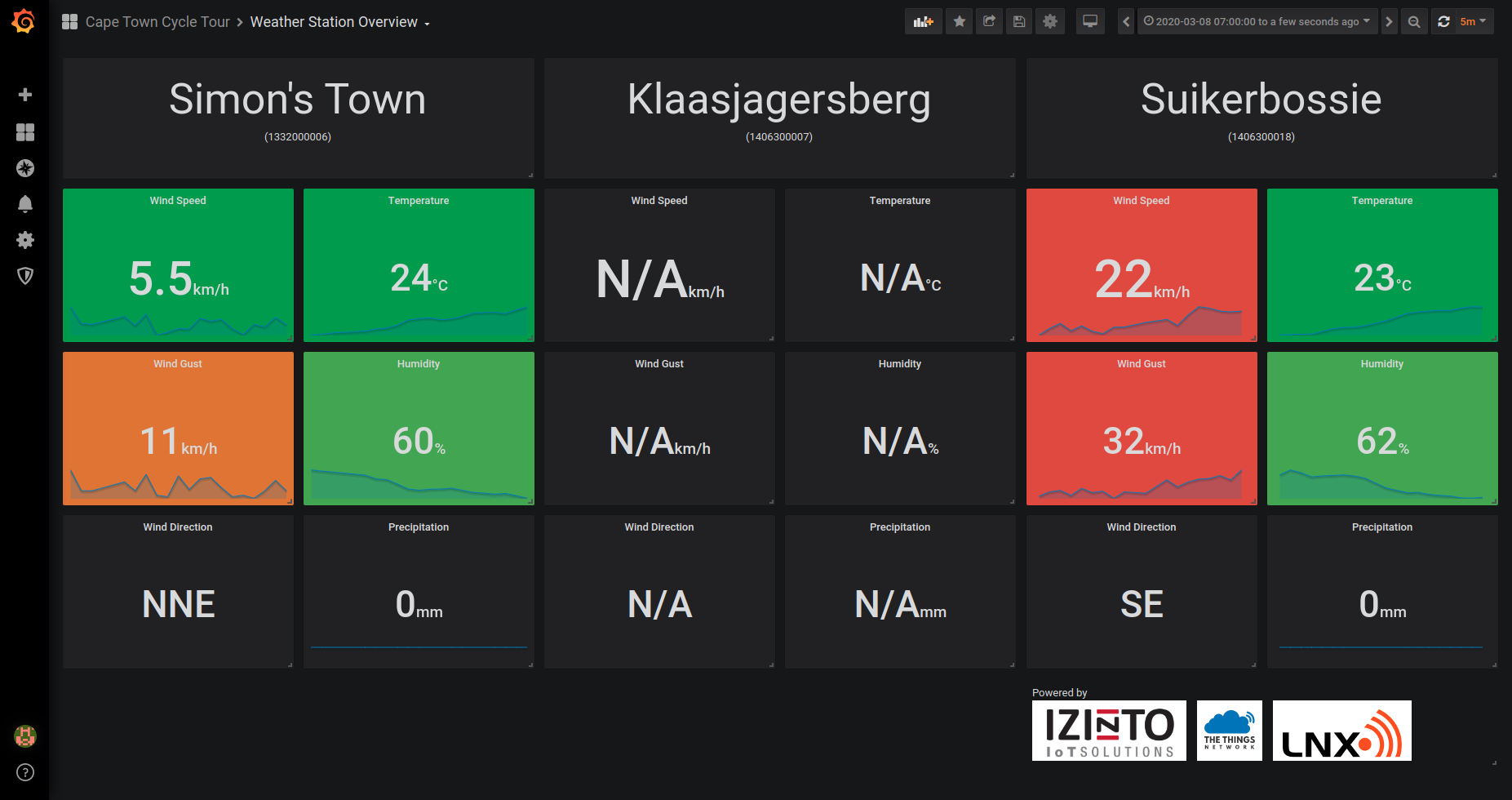 Four cyclists carried GPS trackers along with them on the ride. These trackers reported their live locations to a dashboard via TTN, while simultaneously also mapping the coverage of TTN using TTN Mapper.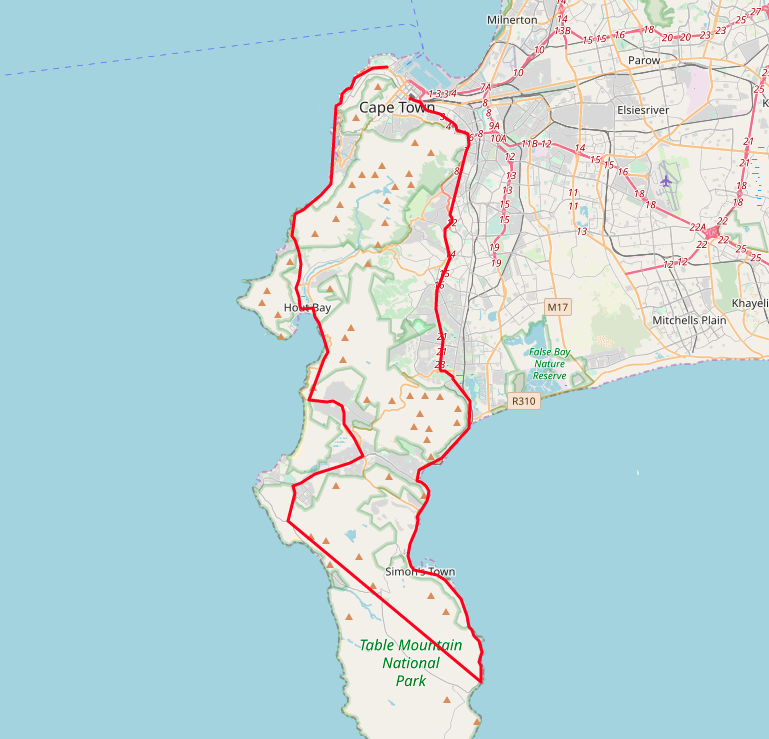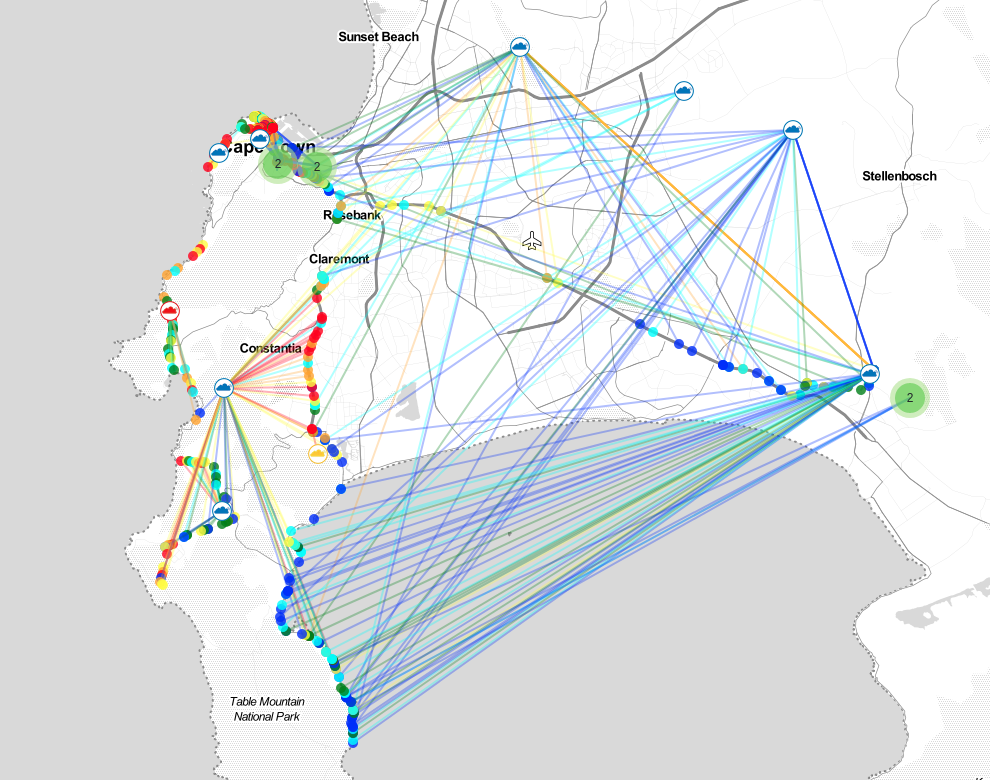 There are numerous spots around the route without permanent coverage. For that reason a couple of temporary gateways were placed in key spots. Unfortunately due to the satellite backhaul not working, a large part of the southernmost tip of the route was left in the dark.
The TTN community learned a lot from this experiment. We proved that it is possible to do live tracking of cyclists using LoRa GPS trackers, as well as monitor the weather conditions at various points along the route. With this knowledge we can now use LoRa for more events around the country, and next year increase the number of sensors deployed at the Cape Town Cycle Tour.
We would like to thank the following companies for their assistance with the TTN experiment during this event:
IZINTO IoT Solutions - for providing the weather stations and gps trackers
LNX Solutions - for deploying the sensors and doing most of the admin to run the experiment
Homebug - for providing gateways and cycling the full route with a GPS tracker
Three Sprints - for their TTN gateways at key spots around the city
Neil, Kolijn, Mario and the other cyclists that cycled the full route while carrying GPS trackers with them.