We are about to set up a larger lora network based on TTN. During the past few weeks we have monitored the packet losses of our test bench. This are the hourly packets lost: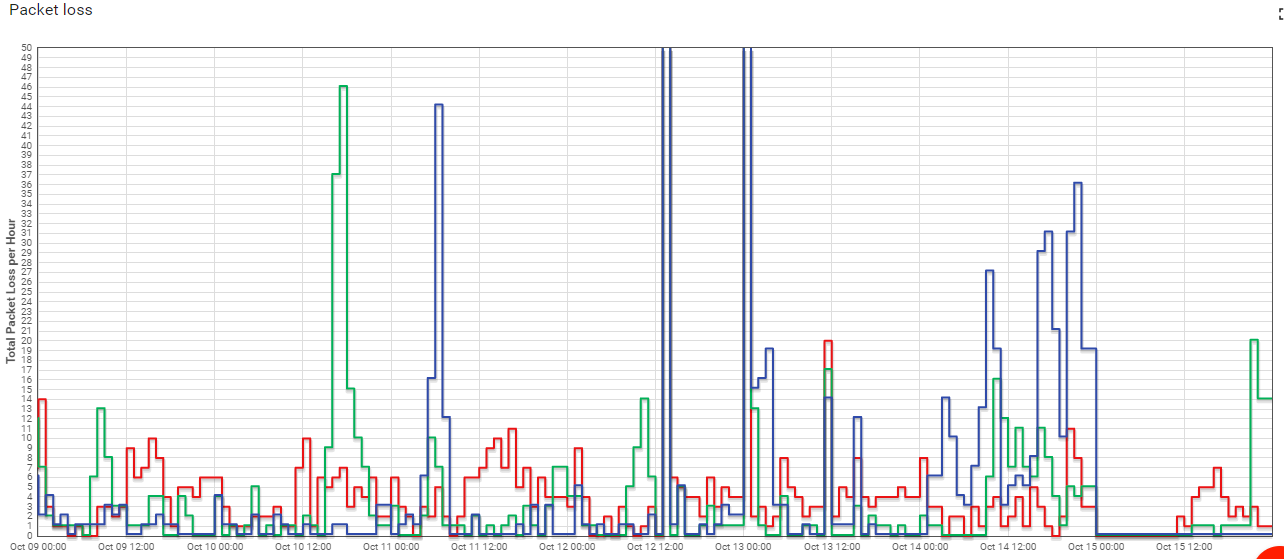 The issue had been discussed before, but I have a different question.
One option we are thinking about was to move to a (paid) private network, which could be a solution.
BUT: With a private network, nobody can benefit from our gateways (and vice versa). We generally like the idea of a free and public network, so moving all commercial projects out of TTN might be not the right way.
So, we would more like to support TTN in a way, that the network will be more reliable in the future. As you see, the loss rate is relatively low most of the time. It seems, that the whole network sometimes is down for 30 minutes or more.
So, here are my questions:
a) does anybody know the reasons for longer downtimes of the backend?
b) how to support the network?
Best regards, Eckehard