I tested the EU version of the TTOG for 2 months at the office with the 3G/4G WAN option and it worked perfectly fine.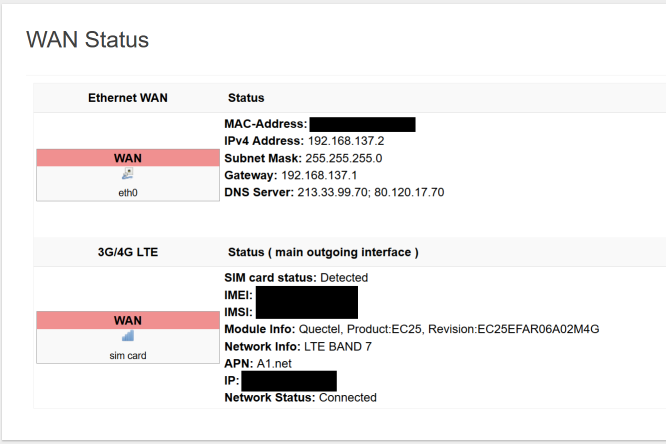 At its deploy site however, the 3G/4G connection doesn't work (same settings and SIM - see screenshots). When trying the SIM card in a phone at the same location I have great reception so that shouldn't be a problem. There is also lots of data left on the card.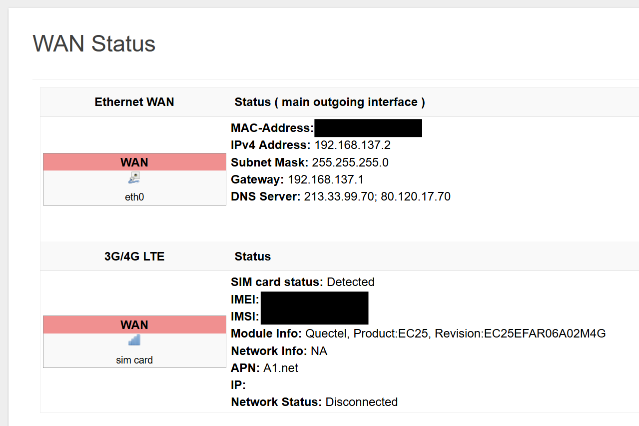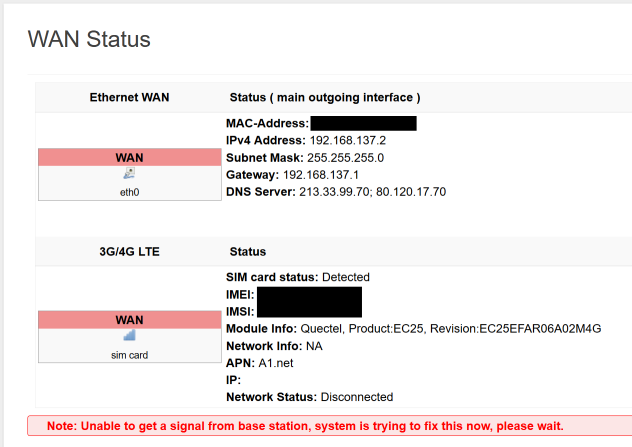 Does anyone have an idea what the problem might be?