I am currently working on a LoRaWan Test Setup using TTS. I am running the TTS locally. The Servers are up and running (using Docker) and my end-device can connect to it. My operating system is windows.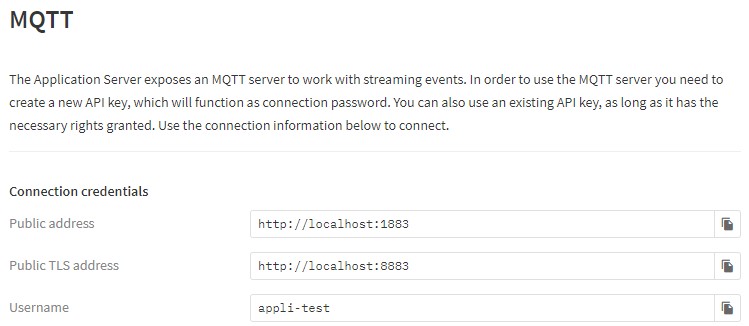 I am now at the point that i want to extract the data using the mqtt integration. But this is where i am currently stuck. I was testing the mqtt with the help from eclipse-mosquitto but for some reason i just can't connect to the mqtt server.
What i noticed after a few hours of digging is that there are 2 processes running on port 1883. One is the Docker application so that one is the mqtt integration, the other one is from mosquitto. So this makes me believe that for some reason the mosquitto client can't connect to the mqtt server because this one is running in docker?


Mosquitto client in cmd: mosquitto_sub -h "localhost" -p "1883" -t "#" -u "appli-test" -P "NNSXS.AX4HV…" -d
I understand that offering support on self hosted deployments can be a bit tricky, but it would be amazing if someone could point me in the right direction or show my mistake.