Tnx to radiona.org member Marvin we got our first message out of ULX3S FPGA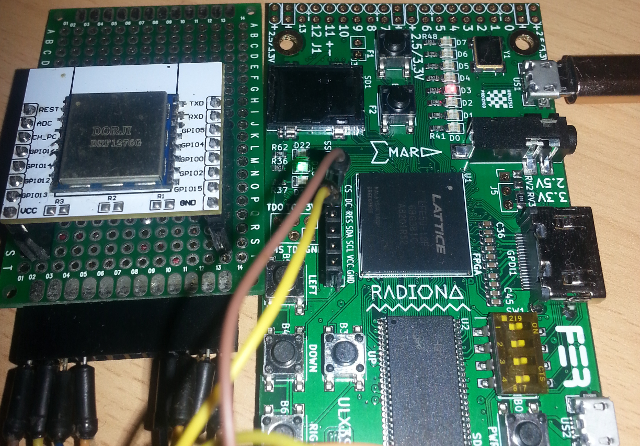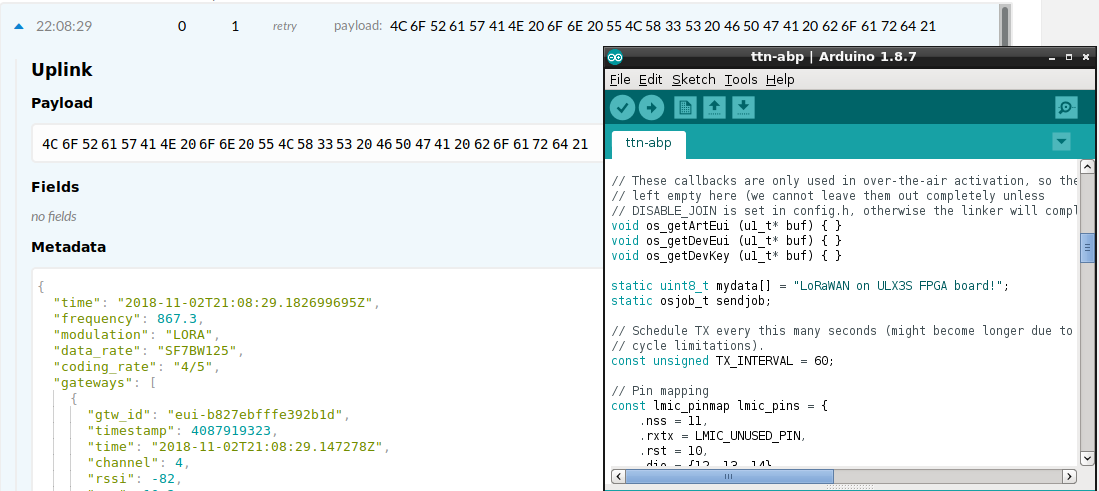 Did you connect an sx1276 to the board, or are you doing modulation on the FPGA? In the latter case, did you reverse engineer lora and make your own implementation?
Tnx for asking. This is only SPI comunication with sx1276. So no reversing on this case.
Thank you all! After community voting we got second place!
Unfortunatly we did not enter top 20.
But this prize leaded to subscribe page, so this board will be availabe soon!
Original link goes to login/account creation page. Direct board page here

Tnx Jeff! I did lot of copy pasting so missed this one …