I am a beginner in doing LoRa projects and using TTN and would really appreciate any help I can get.
I am trying to connect my device to TTN. Despite various attempts to, I am still failing. I am using an Arduino MKR WAN 1300 board together with a DHT11 Temperature & Humidity Sensor connecting to a public gateway. At this point, I am able to connect to the gateway but I get stuck at this point where nothing happens beyond this.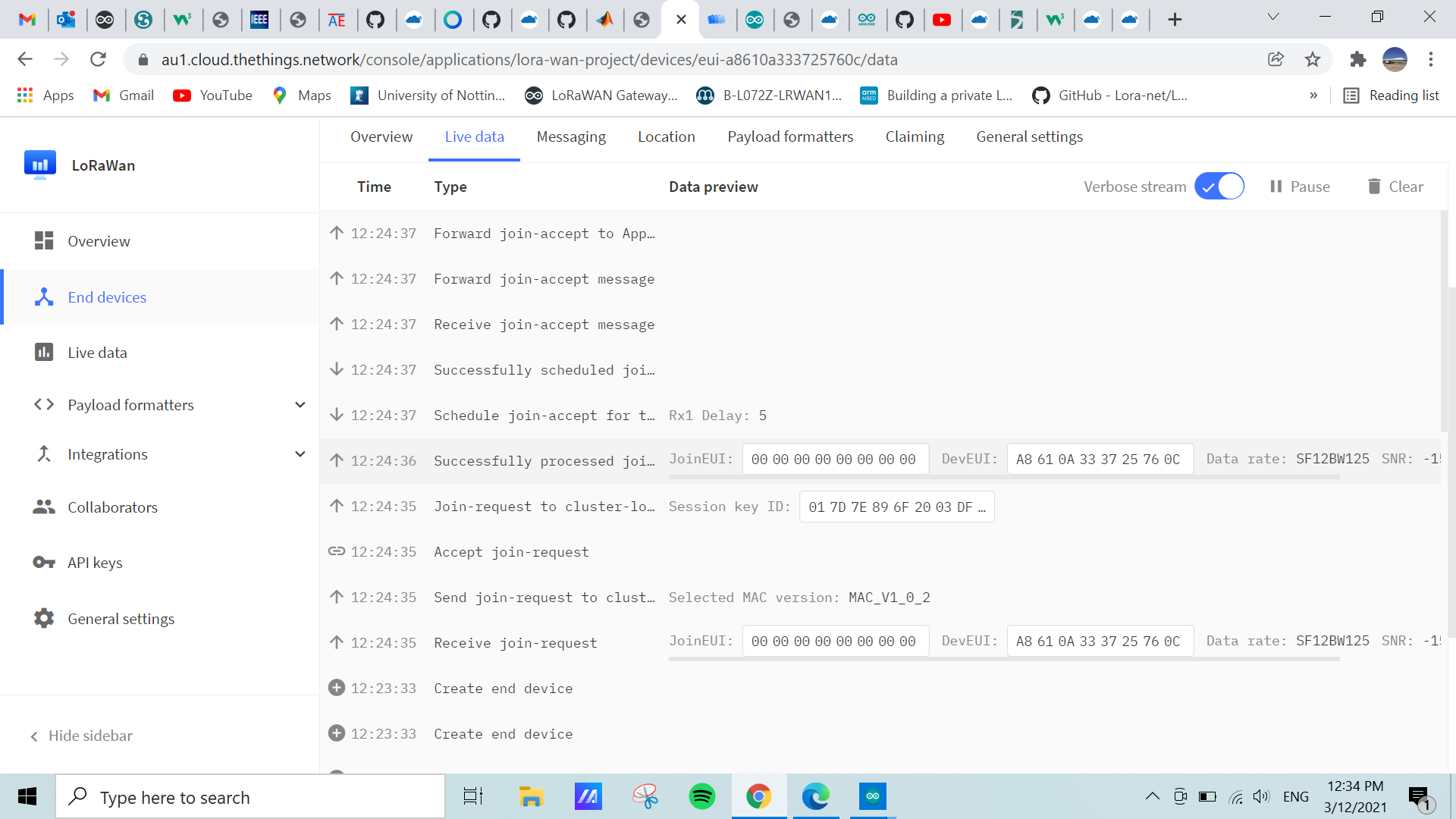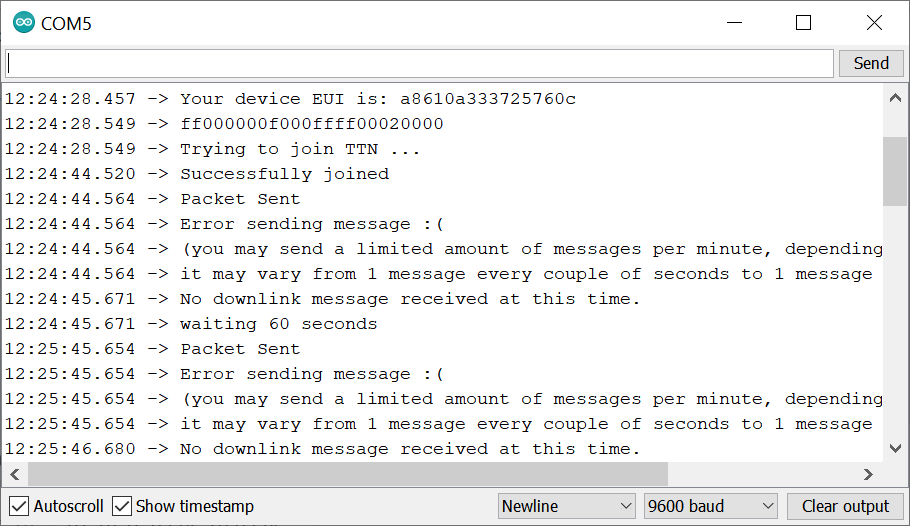 I have read some forums which directed me to look into the duty cycles and network limitations but those are parameters that I am unable to modify or even look at. Thank you in advance for any help.