In this recent blog post from prof. Maarten Weyn of the University of Antwerp in Belgium, he estimates capacity limitations of LoRa(WAN) and SigFox gateways with computer simulations.
The model simulates hundreds of messages per minute being delivered to a gateway, uniformly using 7 spreading factors (SF), occupying the SF for a message of 25 bytes, at their respective bit rates. It is easy to check whether pairs of messages collide in their SF and count them as erroneous packets. The graph below shows collision counts (blue) and resulting packet error rates (orange) for a single gateway that is handed up to 1000 messages per minute: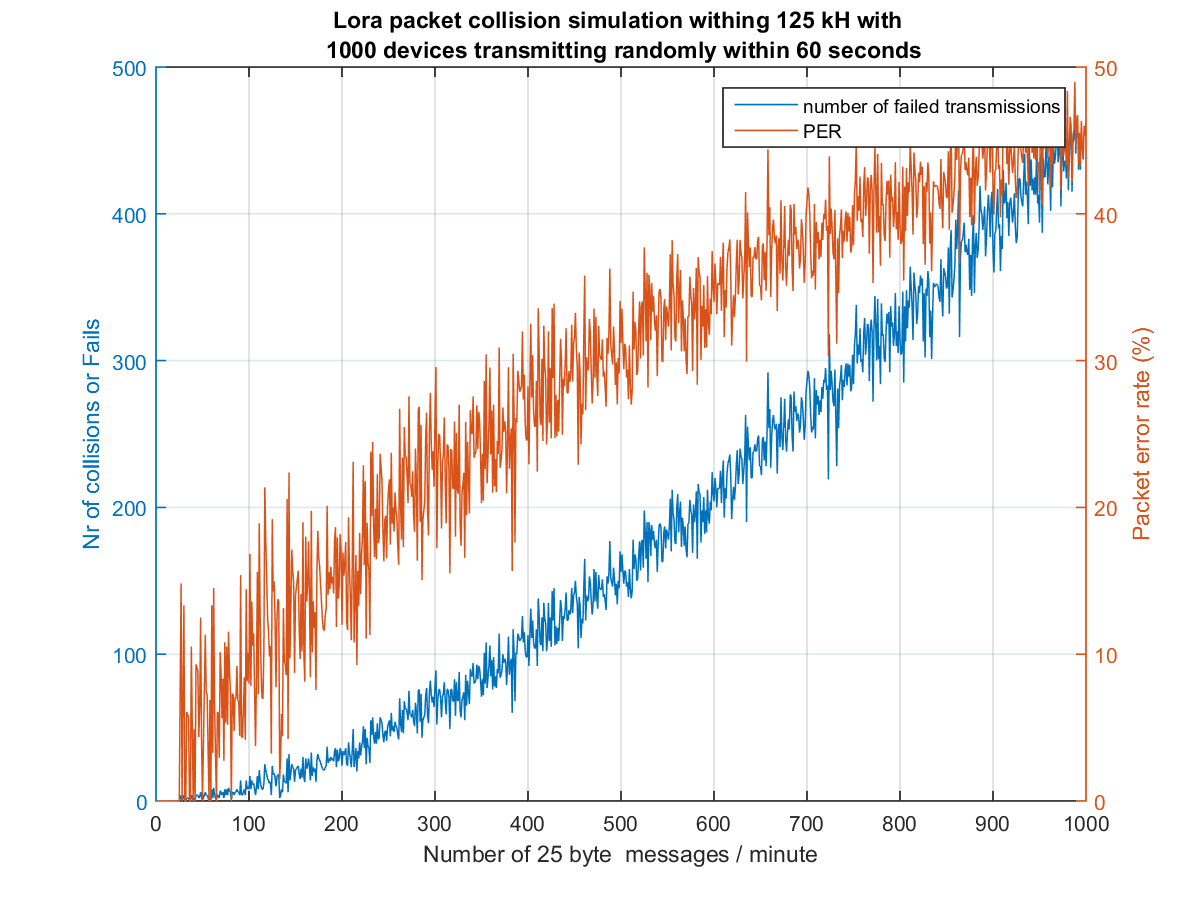 At 1000 messages per minute, 45% of the messages are lost because of collisions. Even in a less dense scenario, where 100 messages are being delivered to the gateway per minute, 10% don't survive the trip. In a bout of online peer reviewing, I have also simulated Maarten's predictions (with a different method) and can confirm these results.
I'm not sure how fast we expect LoRaWAN usage to scale up for gateways to handle 100s of messages per minute, but the air seems full pretty soon. By placing more gateways with limited ranges in dense traffic areas (cities versus farmlands), one could overcome this problem, but that seems to defeat the idea of long range communication.
BTW, Maarten's blog post also shows a comparable graph for SigFox simulations, with only 5% packet error rate at 1000 messages per second. That difference seems too harsh to be true, or is it?
I would love to see your answers to this question, too: What is the capacity of a LoRa(WAN) gateway? What are the limitations with respect to scaling up usage? How many devices and how many messages per minute can realistically be handled by a gateway? How does one overcome this in areas of dense traffic? Are there serious flaws in our thinking?