Hello, there,
I have a Multitech Conduit gateway and some ABP motes that need to be controlled by ADR.
According to How can I see if ADR (Adaptive Data Rate) is working with my end device (MultiTech's mDot module)?, ADR seems to be still under developing.
I want to keep the LoRa server service alive on the Conduit.
Could I use TTN just as an MQTT broker?
Here's my Node-RED flow.
I can't publish any upframe data to the TTN broker in MQTTlens nor Java. (or the TTN server side filters my data so I can't see any of them from subscription).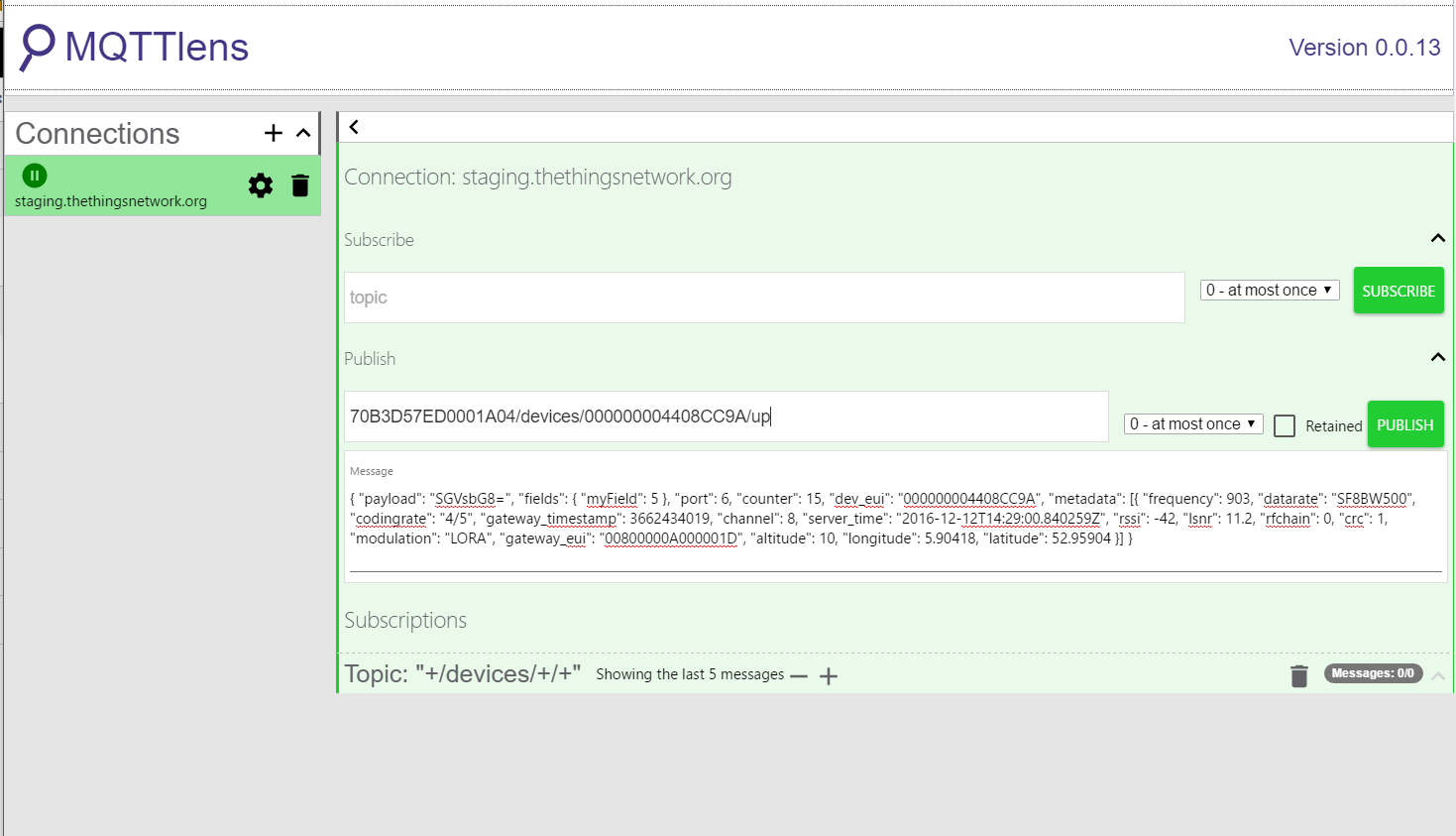 Is it possible to publish arbitary data to the TTN MQTT broker?
I tried the https://www.thethingsnetwork.org/docs/current/multitech/ for testing purpose.
I was able to build the MQTT connection with TTN broker and see data coming through by subscribing topic "+/devices/+/+".
I'm new to LoRa and TTN and I'm sorry if I put the question under the wrong category.
Thanks!
Ji