I want to send telemetry from a weather station A to an internet gateway B, about 300m apart but not line-of-sight. However, both sites can see a third site C, about 2km away.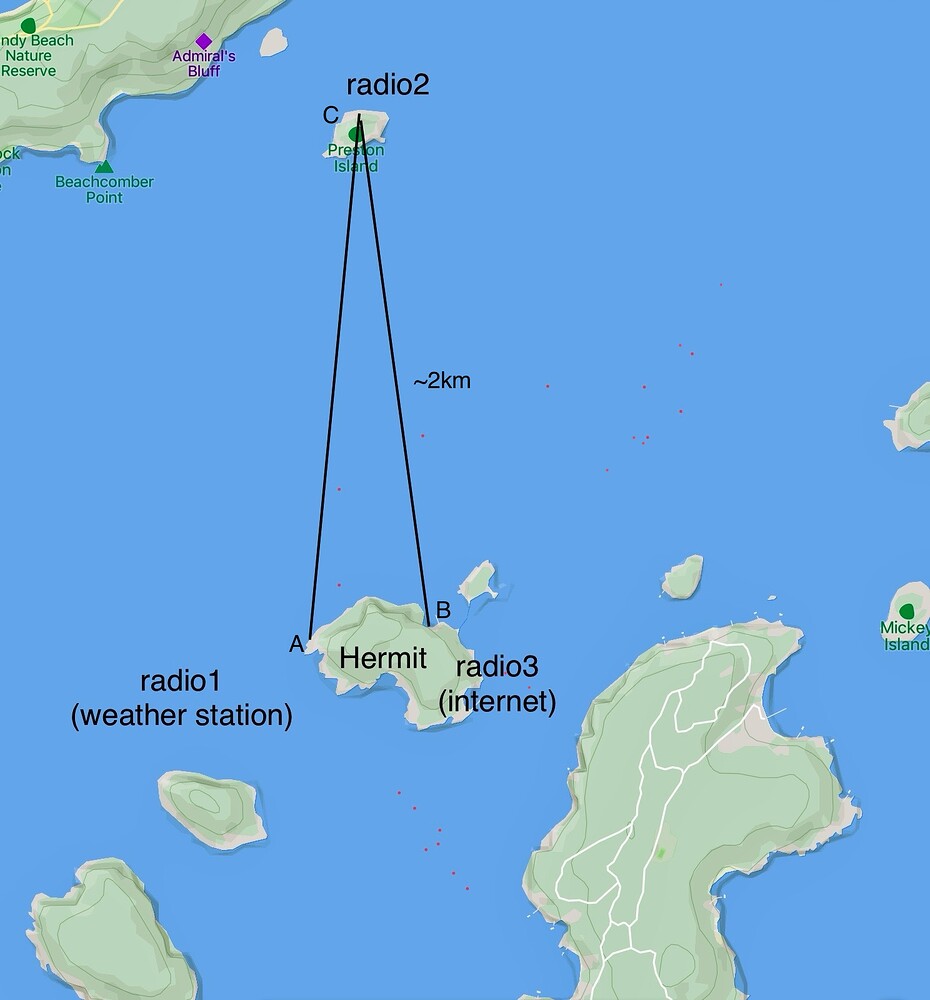 I'm thinking to send the telemetry with LoRa transceivers (SX1262), from A to C to B using yagi antennas to achieve the necessary range.
Would this antenna be appropriate (in Canada)? https://www.amazon.ca/gp/product/B0CM1CHRJK/ref=ox_sc_act_title_1?smid=AYCXRUP942PA5&psc=1
Also I would be grateful for comments about this approach.