On Wednesday, November 13, at 7:30 p.m. we will be presenting the TTN Paraná Community at the 3rd Telecommunications Conference "Ing. Dante Luis Sphan".
It will be held in the Aula Magna of the prestigious House of Studies, in the City of Paraná, Province of Entre Ríos, Argentina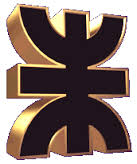 PROGRAM:
15.30 Hs. Accreditations.
16 Hs. Opening act.
16.30 Hs. Ing. Claudio Enrique Righetti de Telecom S.A .: "The future of telecommunications: 5G and Artificial Intelligence".
17.30 Hs. Ing. Juan García Bish de Gigared S.A .: "Data Transmission in Cable Networks"
18.30 Coffee Break
18:45 Hs. Ing. Sergio Claudio Cina de Claro S.A .: "Evolution of the specialized hardware telecommunications networks to Cloud / NFV / SDN and which professionals are required to operate them"
7:45 PM Eng. Hugo Jorge Müller of ENERSA / HJM ENGINEERING: "Introduction to LoRaWAN technology and its practical application in IoT through the free and collaborative services of The Things Networks (TTN)".
20: 45Hs. Closing of the day.