Hello, I'm not sure if this is the right corner of this forum but I hope so.
I installed a Dragino LDDS75 ultrasonic sensor a few days ago. At first, everything worked fine but now I have the problem that it sends weird distances.
But let me start at the beginning.
I have a water tank which needs to be filled by a pump every day. So I have to check how much water is in the tank.
I wanted to do this with a Dragino LDDS75 sensor which is pointed towards the water. From the sensor to the Flor there are about 2.3 Meters.
For about 2 days everything worked fine and the sponsor gave me good measurements about the water level.
But since yesterday evening every few uplinks the sensor sends the exact distance of 718mm which is nowhere near the real water level.
I was thinking it could be the temperature but then it wouldn't be the same misleading measurement every time right?
Do you have any ideas what the problem could be?
Thank you very much in advance! !
This picture is an picture of the wrong readings.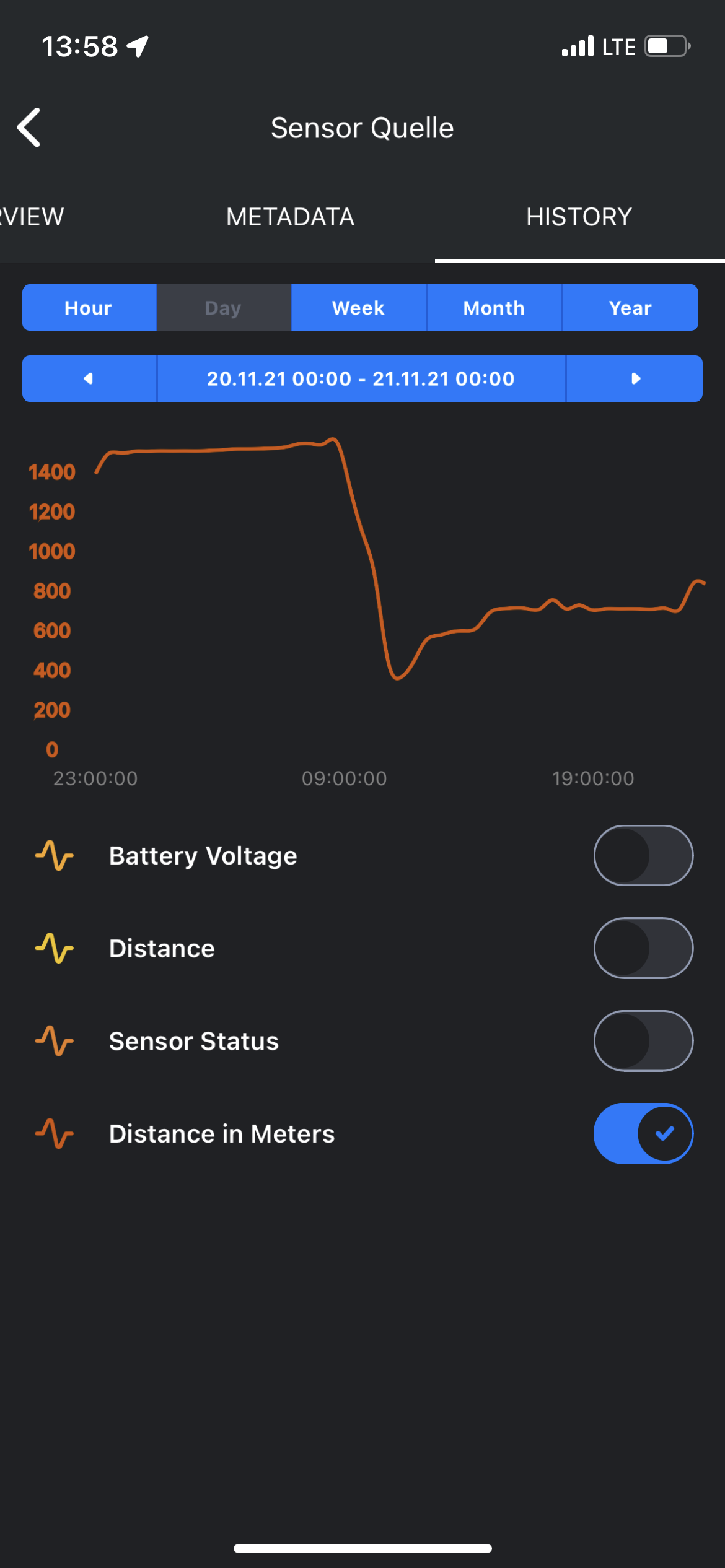 This is a picture one day bevor when everything worked fine.