The CMWX1ZZABZ is a module developed by ST Microelectronics and Murata with an embedded STM32L082 microcontroller and an SX1276 LoRa radio modem. We have developed a series of devices based on the CMWX1ZZABZ-078 module as well as a system layer and Arduino overlayer to allow simple use of the devices as LoRaWAN end nodes, for, among other things, use with TTN.
The devices are the 18 mm x 45 mm Grasshopper development board:
with all 19 of the CMWX1ZZABZ GPIOs exposed to the user, a wide-band (858 - 928 MHz) pcb antenna and a uFl connector for an external antenna;
the 23 mm x 23 mm LoRa SensorTile: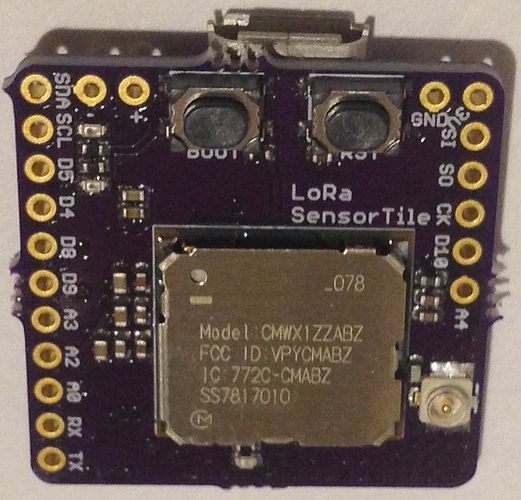 with BME280 pressure, temperature, humidity sensor, a BMA280 accelerometer, and a VEML6040 RGBW ambient light sensor, as well as 16 MByte SPI NOR flash for data logging and STBC08 LiPo battery charger;
and the 23 mm x 46 mm Cricket Asset Tracker: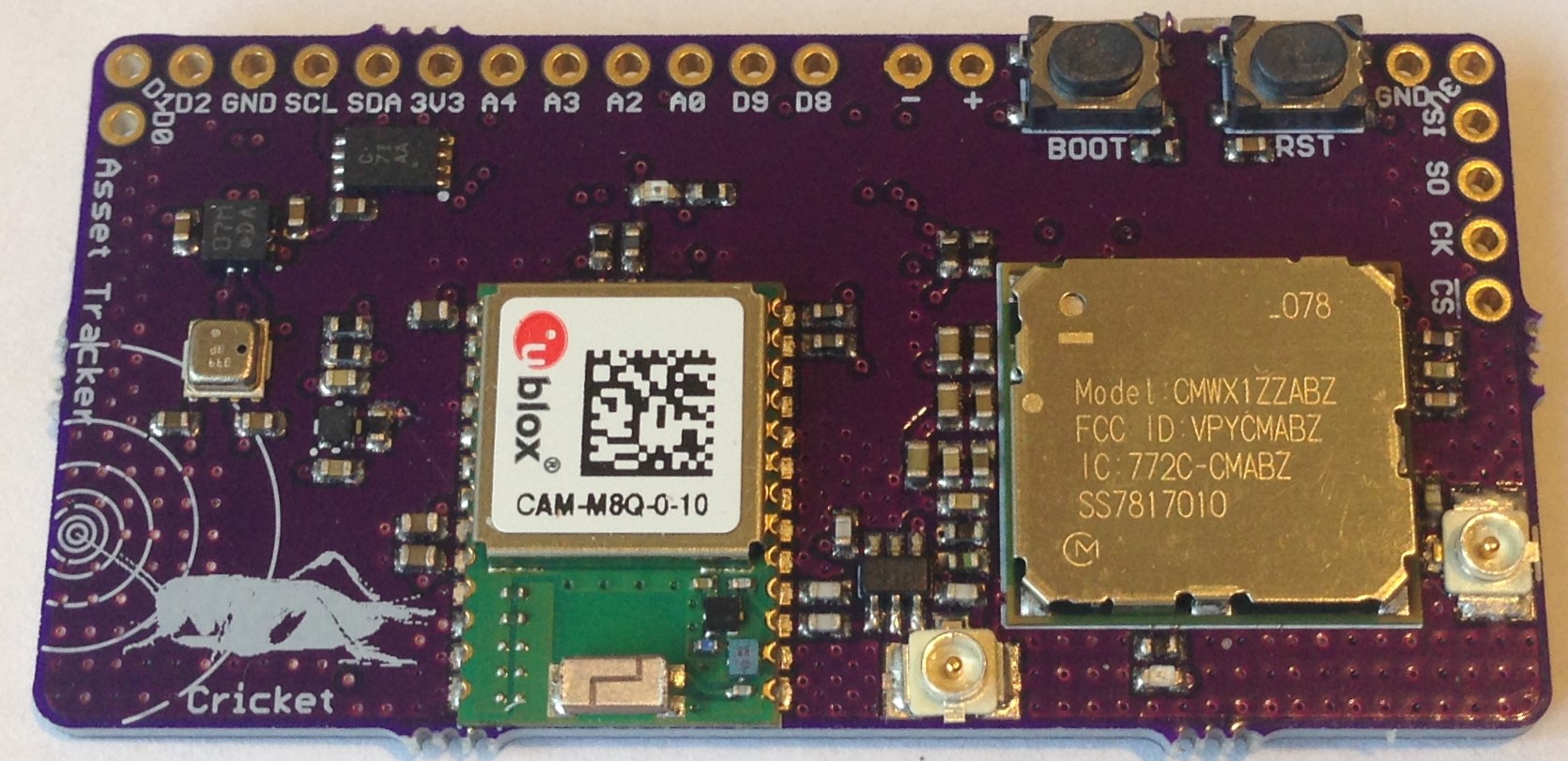 which adds a CAM M8Q to the LoRa SensorTile to allow location logging and tracking.
We have successfully cast data via LoRaWAN using these devices to a TTN gateway and then on to the TTN. Set up of the LoRaWAN in an Arduino sketch is simple and intuitive.
We are testing the Arduino core now and are populating repositories on GitHub with sketches as we test out the peripherals, etc. The Arduino core should be available for general use before the end of January.
Grasshoppers are currently for sale at Tindie, while the Lora SensorTile and Cricket will be in production and for sale soon.
We expect to make good use of these low-power, easy-to-use platforms for all of our home and industrial IoT projects. We hope such devices will be of interest to the TTN community as well.