I am a totally newbie trying to get the original Generic Node SE out of the box running.
(1) Is it possible that the on the node printed QR Code contains a wrong DevEUI?
QR code and gateway protocol are showing different values.
Text of scanned QR-Code, identical with the readable value (with x inserted by me):
DEV:LW:70B3D57ED0000000_xxxxxxxxxxxxxB0xx_00000000_Vxxxxxxxxx1
The MikroTik gateway shows after device power-on a Dev EUI with a 3 digit
difference at the end ("B1xx", all other digits are equal to the QR code):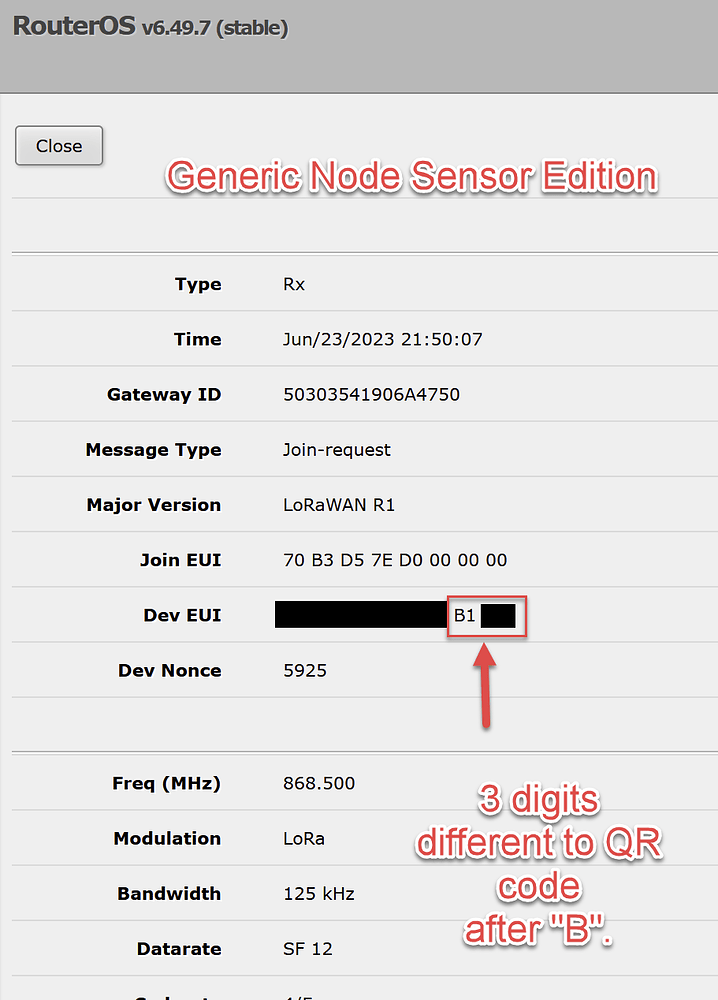 (2) Only one time the camera QR code reading has worked!
Now the QR code is not anymore transmitted to the cloud doing it with different cameras (PC or mobile phone). I get always:

I have got a original "The Thing Industries" device and the QR code scan is not working anymore?
(3) Manually device registration fails (regardless which DevEUI used):
After I did not got any payload before I have tried to add the QR code data manually: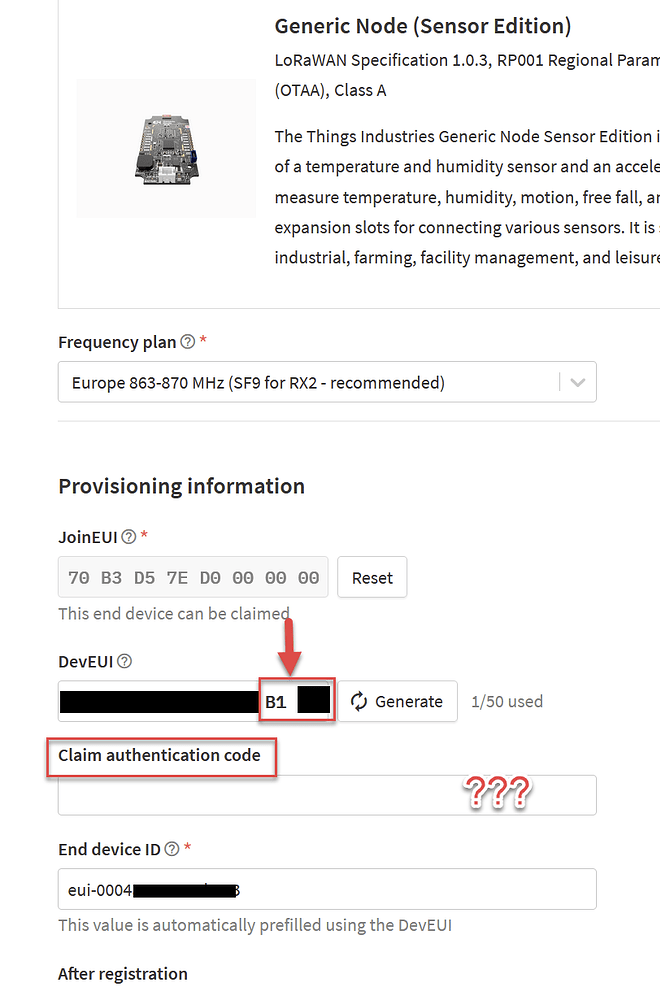 Now I get anytime the field "Claim authentication code" and at the end the following failure:

I have tired many times to use the QR code DevEUI and the different one found in the protocol.
Nothing works.
How to continue?