I've had people asking me many times how much internet data a gateway uses. I was never able to answer it with good references, as the most of my setups have custom monitoring or Resin.io using data too. Up until now.
A month ago we took a Laird RG186, configured it for TTN (Semtech UDP protocol / legacy) and connected it to the internet via a Huawei B315 LTE router. We loaded 100MB of data on the sim card and let it run until the data runs out. Our provider draws graphs of the left over data per day. The result is as follows: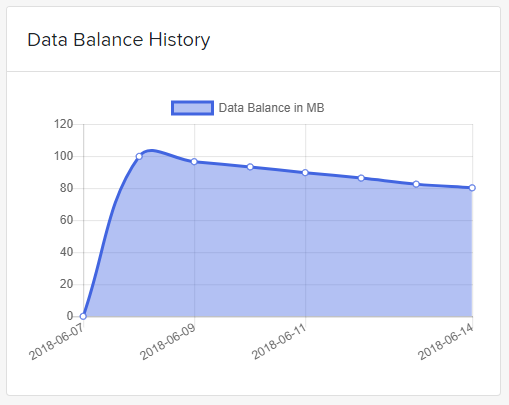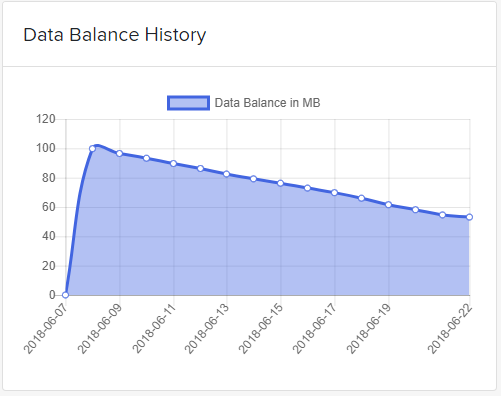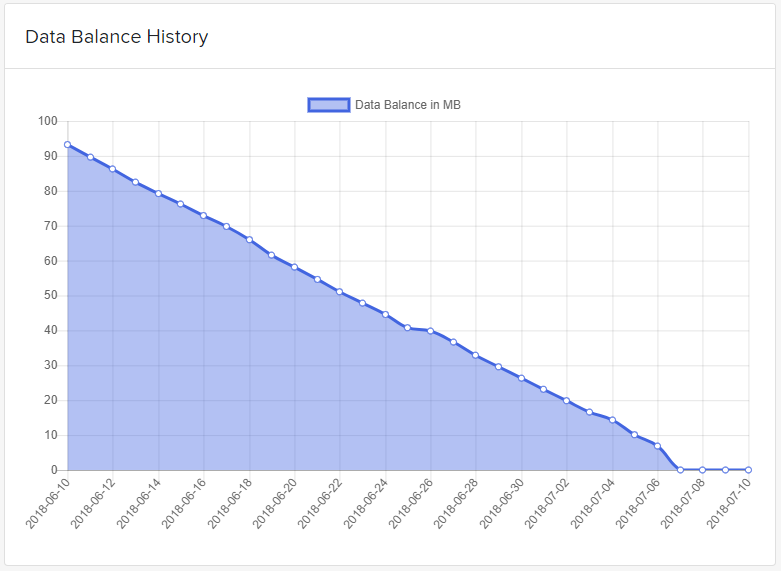 So we started with 100MB on 2018-06-08 and the data ran out on 2018-07-07. That is 29 days.
100MB / 29 = 3.45MB per day
Update:
The gateway is located in a business park with may tech companies. The gateway receives a LoRaWAN packet at least every 10 seconds. The gateway also sends a status update every 30 seconds.