Hello there,
I am working on a PCB for personal projects that implements a Low Power Lora node. This is what I currently have: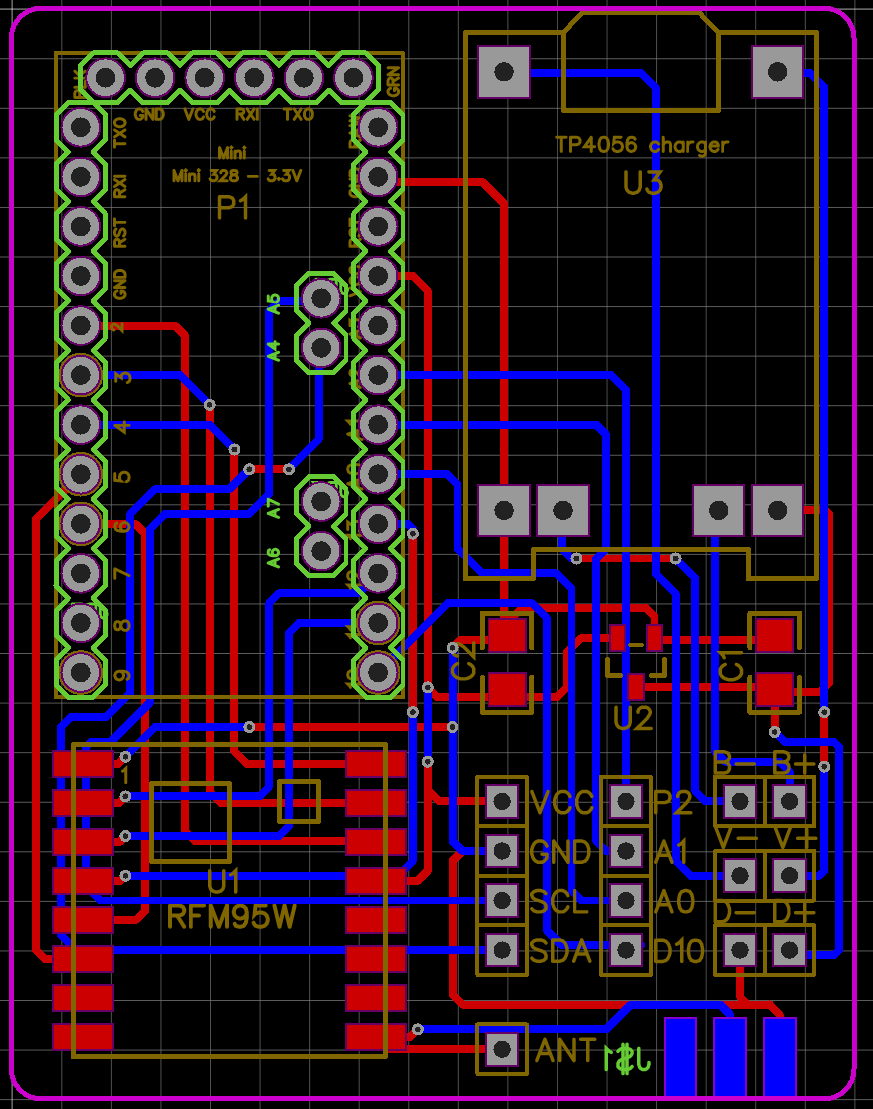 For the LDO I chose the MCP1700-330 since it has very low quiescent current at a decent price.
The whole thing has support for a solar panel and a LiPo Battery, so it should work for basically ever on solar.
Please remember that this is one of my first PCBs so I know it looks messy.
Do you see anything that is completely wrong or off with it? I would really like some Feedback.