Hi everyone,
I've been using the LMIC library for a week trying to use my RF95 to TTN through a multitech conduit gateway. After have a few problems with the library due to its complexity I've finally make it work, or, at least, that's what I though untill I saw this: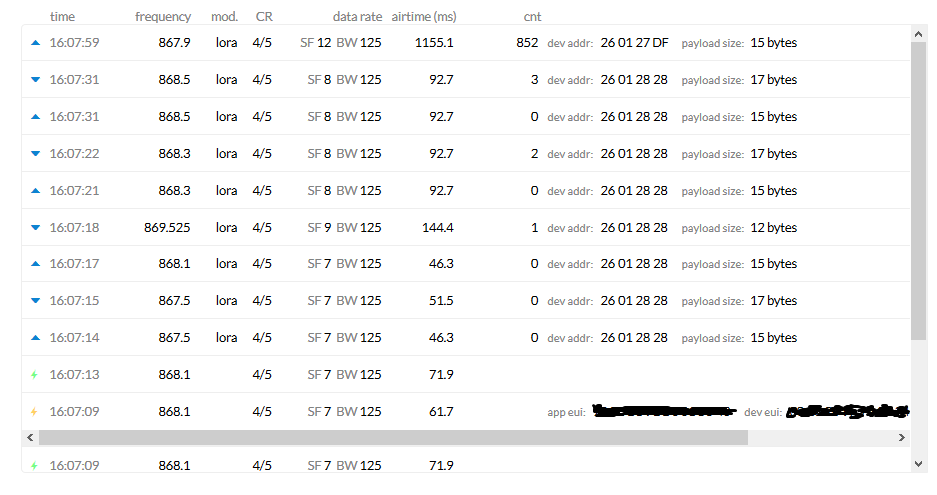 Those many message, at the gateway/traffic console, what are they? Is this normal? Is this allowed?
The debug messages in the COM Port are in the next picture: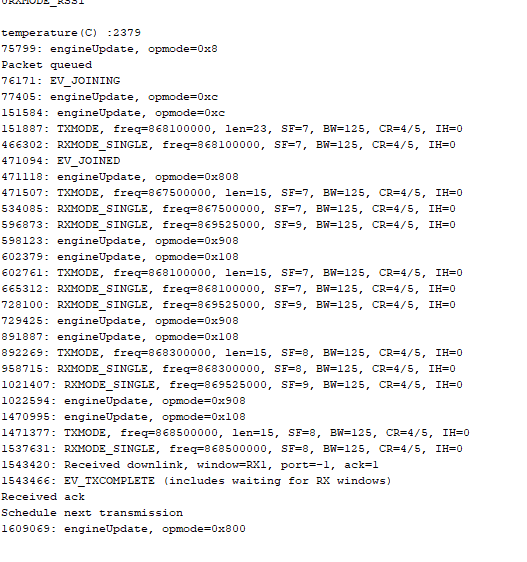 I think there is something wrong with the ACK messages. Hope you can help me.
Thanks in advance.
Regards.