Hi all,
based on some old idea I'm trying to build a LoRa decoder. The idea is to decouple the radio interface (SX1257) from LoRa decoder (SX1301) to be able to supply samples also from other/multiple radio interfaces.

So far I was able to build a breakout board and connect it to PC using FX2LP: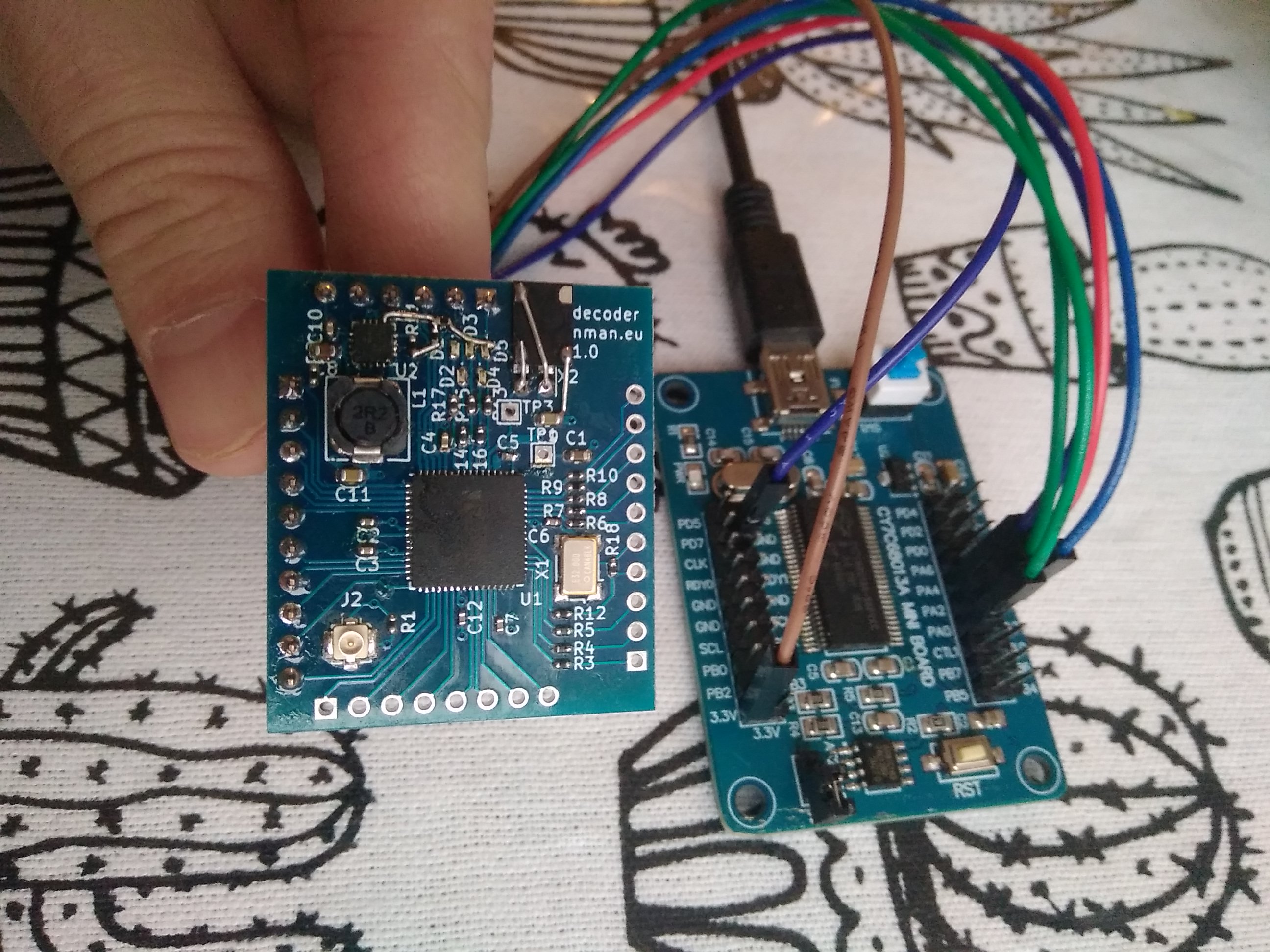 I've written firmware for FX2LP to provide SPI comms and patched TTNs packet forwarder to communicate with my board.
packet-forwarder.txt (3.9 KB)
Now I will need to understand the radio interface and I/Q sampling to provide it with some radio data thru FX2LPs high speed slave FIFO interface.
Is here someone who finds this project interesting and would like to help?
My current biggest question is how to configure the chip to accept data without trying to configure and control the radio, whether it is necessary to do the calibration and load AGC and arbitration firmware.
Is there someone who can provide some insight to these topics or dig something out of the source code because AFAIK official documentation doesn't exist (not even for chip registers).