Hi,
I am facing problem in recieving downlink message to the end node. I am trying to do is like, From Grafana I want to send two parameters at the same time, which is sent to Node-Red via http request and from Node-Red I am sending to TTN Via MQTT to particular end device. I am using Class A device. Until here everything works perfectly. Now, I have connected RAK 3172-E lora module with Psoc5lp microcontroller using UART. Now, I have another UART from M/C to PC, So I can See what LoRa module sent and recieve. For Uplink everything is working fine, but when downlink is send, when I see in terminal the downlink messages breaks. Below, I have attached the photo what I see in Terminal When I send downlink. The red arrow is downlink message.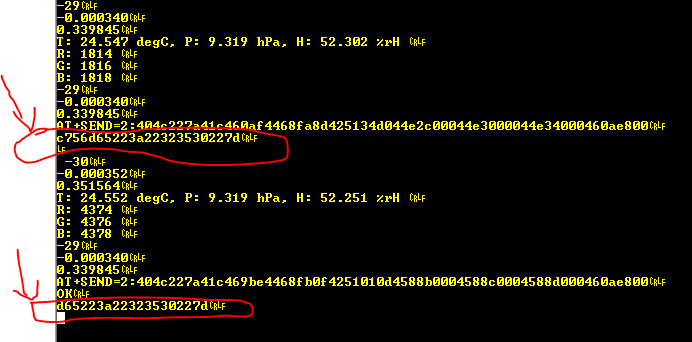 Can anyone help me with this?
Thanks in Advance!!!