Hi TTN,
now that V2 is dead and the dev block address 2601* my devices use are also moved, I thought I could give my devices that worked well for two years in V2 a chance to join the new V3 world.
Unfortunately the guides I saw here never fully applied to my device: I don't have a gateway and I don't want to reprogram them with a new address, if possible. The gateways my devices usually reach are still around and there are a few more with a v3 in the name. So I just took a chance and registered one in the V3 console with all parameters I could gather from the docs here.
Unfortunately there is "no activity yet". The device does send as always, just verified with a SDR stick.
DevAddr, NwkSKey, AppSKey are the same as before in V2 (obviously).
Server is eu1.cloud.thethings.network.
The following should represent what the device uses and how it was configured in V2. But maybe I made a mistake?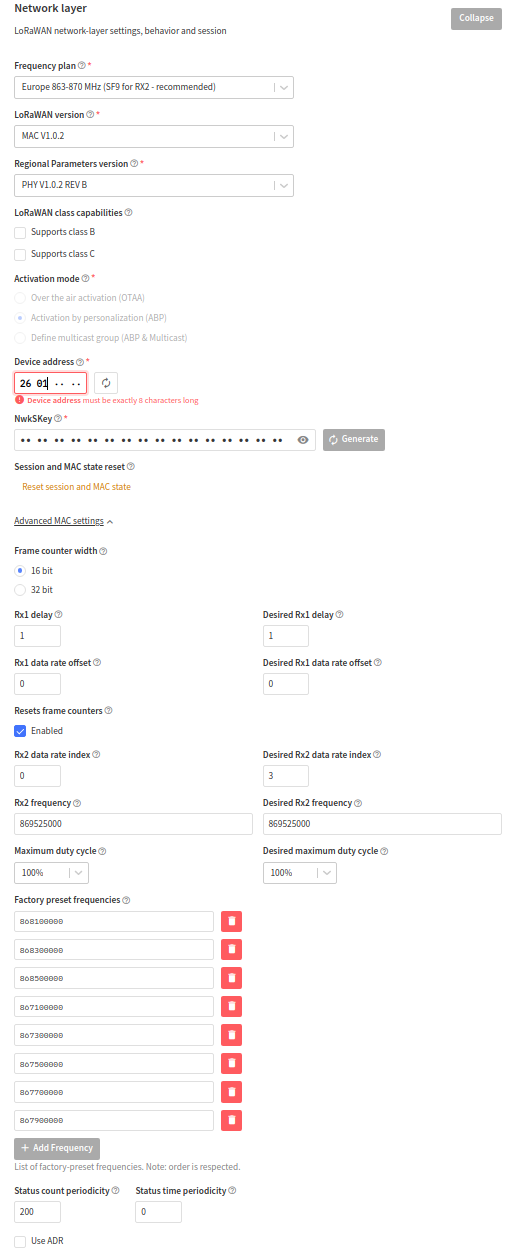 FWIW here is the pcb and firmware code that runs on the device: GitHub - joba-1/STM32L0TTN: BME280 sensor data to TTN (ATTiny84TTN for STM32L011)
Anyone seeing a configuration mistake?