Hello,
i have a Mosquitto MQTT Server running on my NAS. I use the MQTT Server for my Home Assistant.
I want to receive the Data from TTN in my Home Assistant.
So i bridged the two MQTT Server
I added following lines to my mosquitto.conf
connection bridge
address eu1.cloud.thethings.network:1883
remote_username tempabc@ttn
remote_password NNSXS.mykey
bridge_insecure false
topic # out 0
topic # in 0
cleansession true
So and this is how the Data from TTN comes to local MQTT Server

So far so good.
Now i want to schedule a Downlink Message over my Home Assistant Server.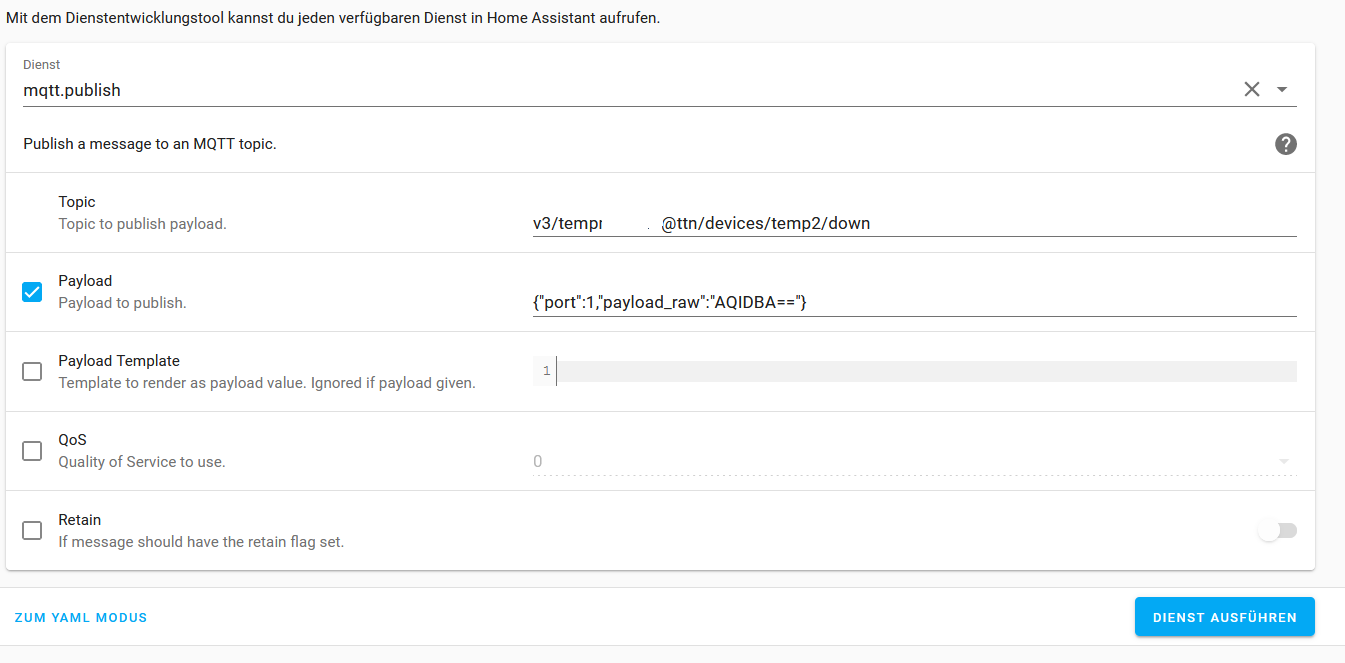 In my local MQTT the message appears in my MQTT Explorer, but i dont think that it can pass the bridge to the TTN MQTT Server
I also tried the topic with /push after /down but nothing changed.
Would be nice if someone could tell me how to publish a Downlink message over a bridge.
Best Regards