Hi!
I'm having trouble with the configuration. I cannot see the Gateway connected in the Console: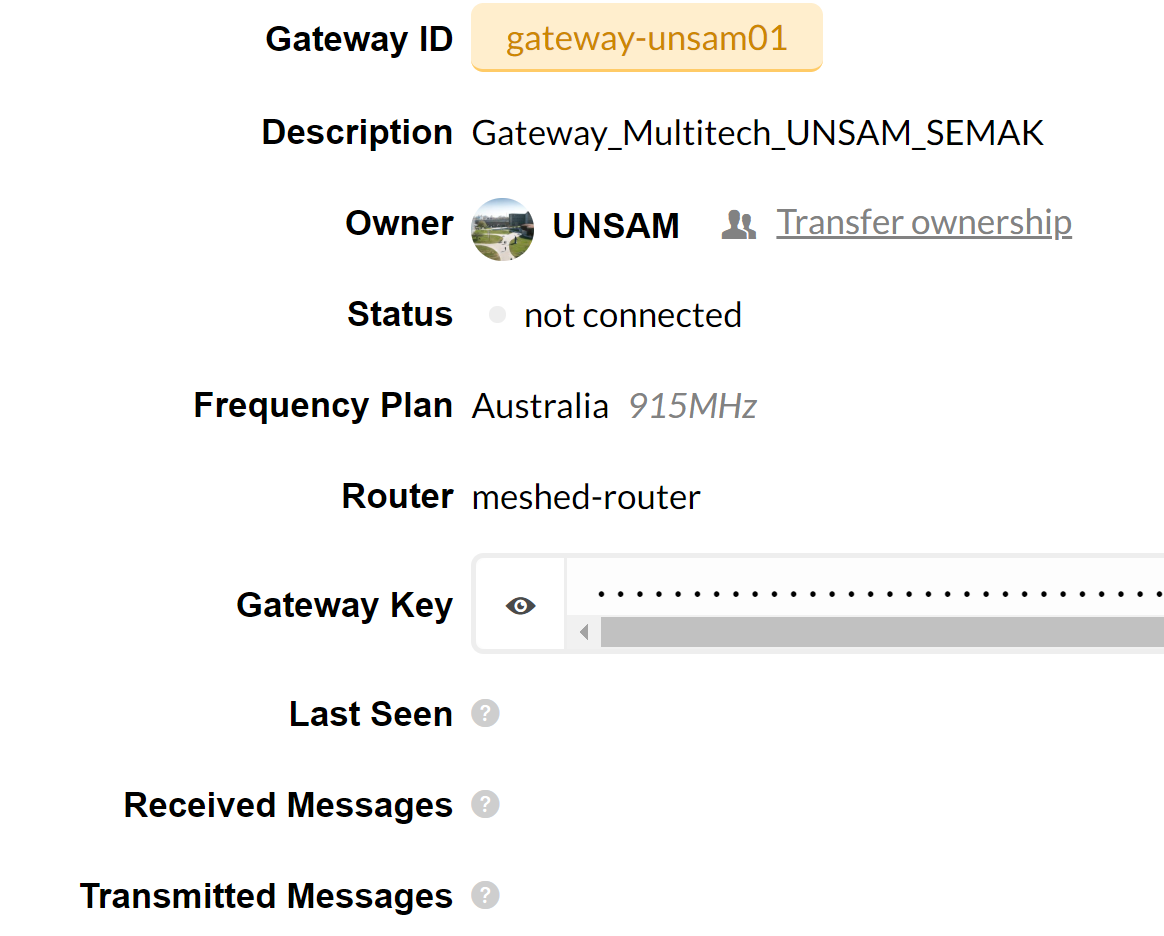 – I'm using a Multitech Conduit IP67 with MTAC: US915
– I must use the AU915 band, I must change the band in the GW?? or by selecting the AU915 in the TTN Console, is ok?
The Gateway is connected and "alive":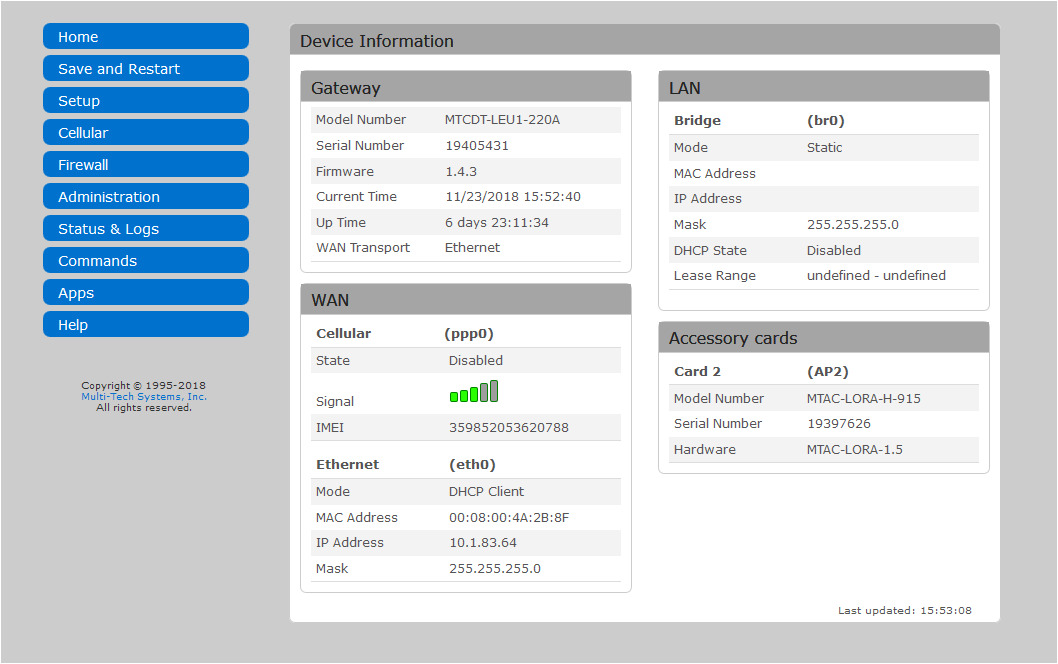 Thanks,
Diego.