The MultiConnect® Conduit™ is a configurable, scalable cellular communications gateway for industrial IoT applications. Conduit allows users to plug in two MultiConnect mCard™ accessory cards supporting wired or wireless interfaces.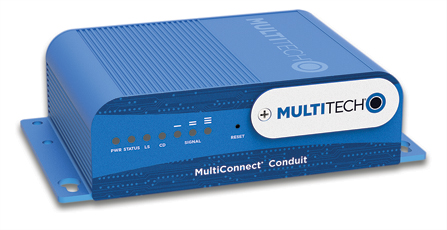 This guide will help you set up the gateway to communicate over The Things Network.
Prerequisites
MultiTech Conduit AEP or mLinux model.

There is no need to update any of the MultiTech software on the conduit.

MultiTech MTAC-LoRa LoRa accessory card, installed as instructed.

Do not forget to mount the antenna to the mCard after fitting it in the conduit.

Computer with USB port and terminal software. Mac OS and Linux come with terminal software. For Windows you can use something like Putty.
For the mLinux version you'll need a USB stick.