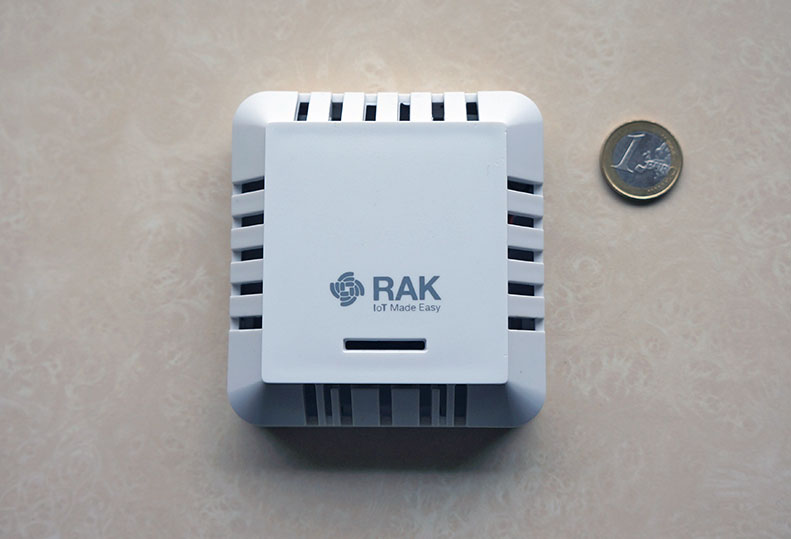 The RAK7204 is a LoRa node that serves as an indoor environmental monitoring station.
The high-precision sensor, can measure changes in temperature, humidity, gas pressure and provide an indoor air quality index.
The combination of the BME680 environmental unit and the LoRa radio make this device especially suited for deploying sensor networks of large size in tall buildings or ware houses.