Hello Everyone!
I've tried to setup the dual channel gateway on RPI like descripted in here:

I'm using a RaspberryPi 3B with Dragino LoRa Hat V1.4.
But I have a problem at the moment, hope someone could help me…
My Node (Heltec ESP 32 V2) worked good as I testet it on another gateway.
Using it with my gateway it is sending a Join request, gets the acception, until there everything is fine.
After the acception i mostly dont get any uplink messages. Sometimes there comes one uplink, than one downlink after this the node stucks in "sending" mode and nothing arrives at the gateway.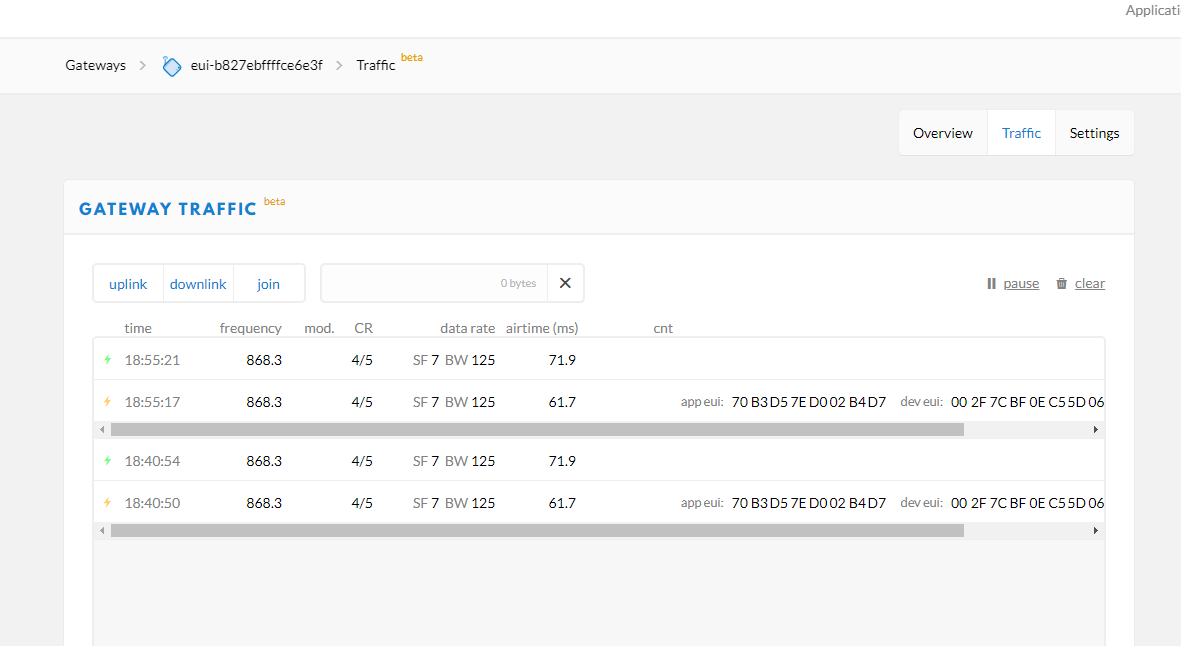 Best regards
Simon Wunderlich!