BSFrance have them on ebay too, there own (same) version - 15 euro shipped
now I'm really curious if it works the same as…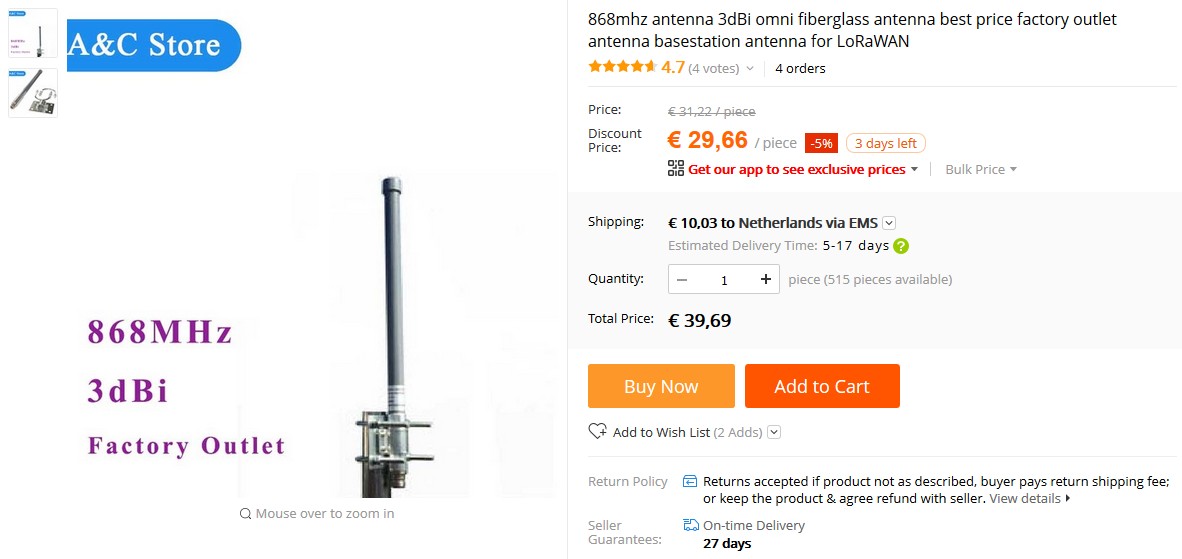 recommended
This the first commercially available antenna that I have seen which matches the 3dBi limit set in the LoRaWan Specification, most of the ones shown before now exceed that level.
@borroz, great idea starting this thread - another way to share cool gadgets at great prices - well done!!
ridicolously cheap PCB boards @ https://jlcpcb.com/ 2 dollars for 10 boards (10 by 10cm max) pretty perfect for lora
this, in the announced 868MHz version would be very interresting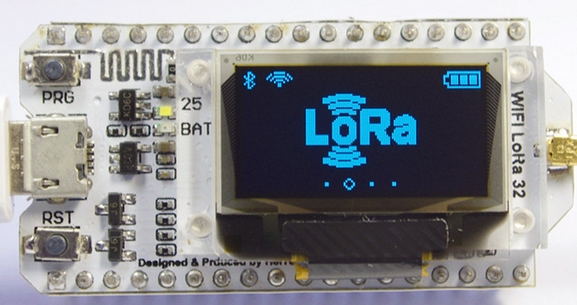 US $9.45 incl. shipping
Description:
TEC-06 is constant current electronic load.It uses high-precision DAC loop control technology to control output current for power supply or battery.
So that the current does not change with the voltage changes.It is a load itself, no longer need another external load discharge.
This is a linear electronic load, not a PWM mode
TEC-06 will automatically calculate the product of discharge current and time , to detect the battery capacity.
TEC-06 can also be used as an electronic load to verify the battery or power output capacity.
Parameter:
1>. Max Current: 3.5A; error: <=0.5%
2>. Max Power: 16W
3>. Operating Temperature: -20~70 Celsius
Features:
1>. Can connect computer and draw discharge curve
2>. Encoder switch (shuttle) operation, easy and convenient
3>. Precise current, the full range error is within 0.5%
4>. Integrated fan, discharge power can be up to 16W; and the fan will be auto on/off according to the power
5>. Support 4-wire measurement, and it can measurement battery internal
6>. Max connection voltage 15V, and power-off voltage can be adjusted randomly in the range of 1.0-12V; step length 0.05V
7>. When the battery current is not enough, the detector will automatically adjust set current until the actual current meets the set value;
when the actual current is lower than 40% set value, the detector will end up discharging.
8>. MINI USB interface (5V voltage) power supply, and the actual current consumption is within 240mA
9>. Max detection capacity is 500000mAH (500AH)
10>. Adopt 4-wire battery clip, and it can measure internal resistance
Tiny low cost regulators
DC-DC buck (step down) regulators which are preferable to linear regulators for in most cases. Rated at 3A but so small and costing so little! Size is only 20mm x 11mm and just as thick as the inductor, about 5mm in total. This is not much bigger than a TO-220 package. 6 pieces coming still attached through the pcb notches for €3.50 (free postage to Ireland) and they can be hard-wired to a fixed output voltage with a solder pad jumper.
I got THESE in the post today and the assembly appears to be very high quality, not skewed components, good solder masks/screen etc.
G
no way without dropping the output voltage (alot)
I trust you completely but that said these are for small 3.3v or 5v devices which I guess would glow orange/yellow colour if they drove a 3A load
at that current they are magic smoke devices … but @ a few hundred mA they work fine
Second impression?
Would you recomend this one?
I like the 3 dbi , nice compact good quality and allowed
the difference in signal compared with the 10 dbi is not worth it imho
also depends on the distance between your GW and antenna (cable loss)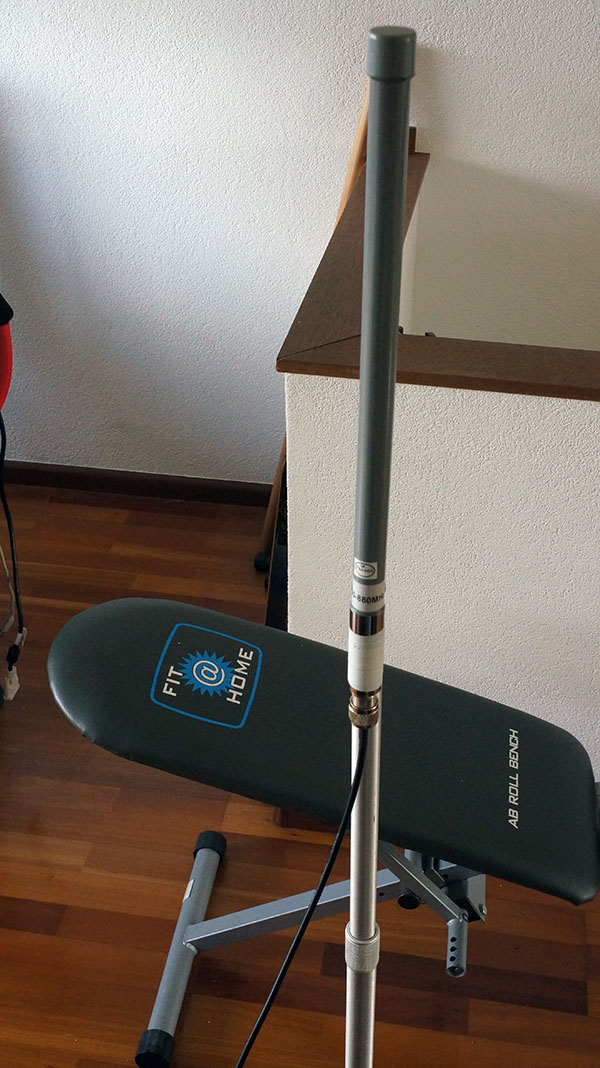 test setup indoor
I don't know