Raspberry Pi Pico, DS18B20 on 1-Wire library from the original code so not production ready, RAK4260 module.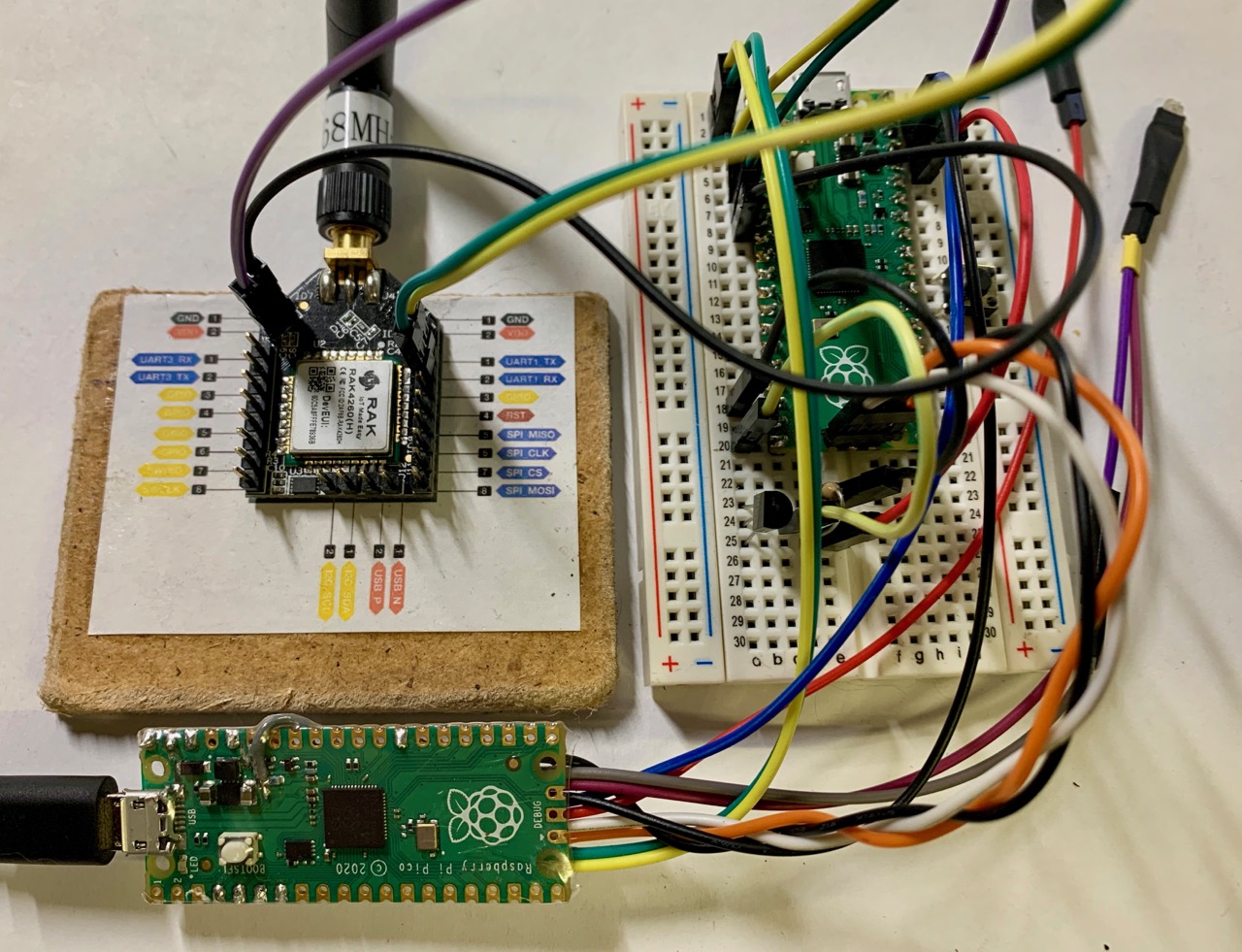 The Pico in the foreground is a Pico setup as a programmer / debugger.
Still working on the exact figures but the Pico isn't going to be suitable as a battery device as the minimum I've seen so far is 900uA. As such I won't be stampeding to use these unless I end up the a compelling use case - probably edge-AI/ML.