Today I investigated the performance of the Aurel GP 868 antenna that can be purchased at Conrad (Aurel GP 868 Ground Plane Antenne Antenne | Conrad.nl).
This antenna is nice looking with rubber protection at the ends of the radials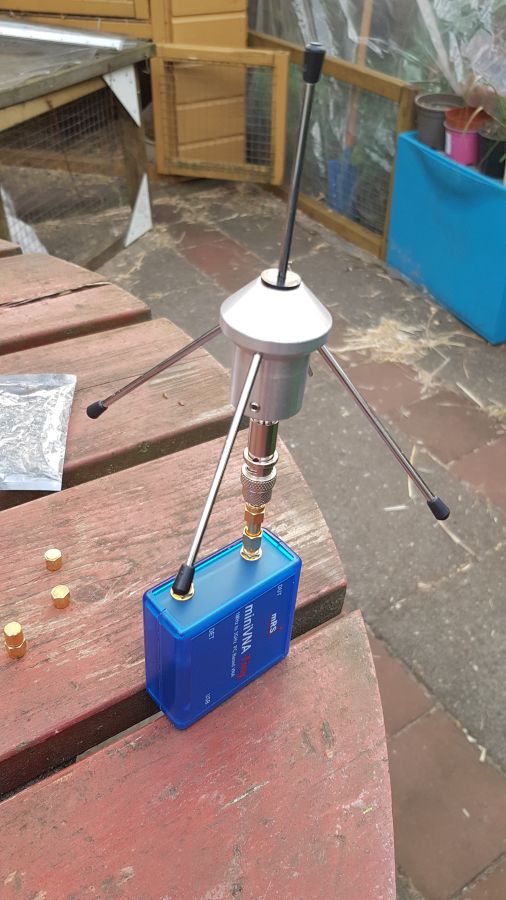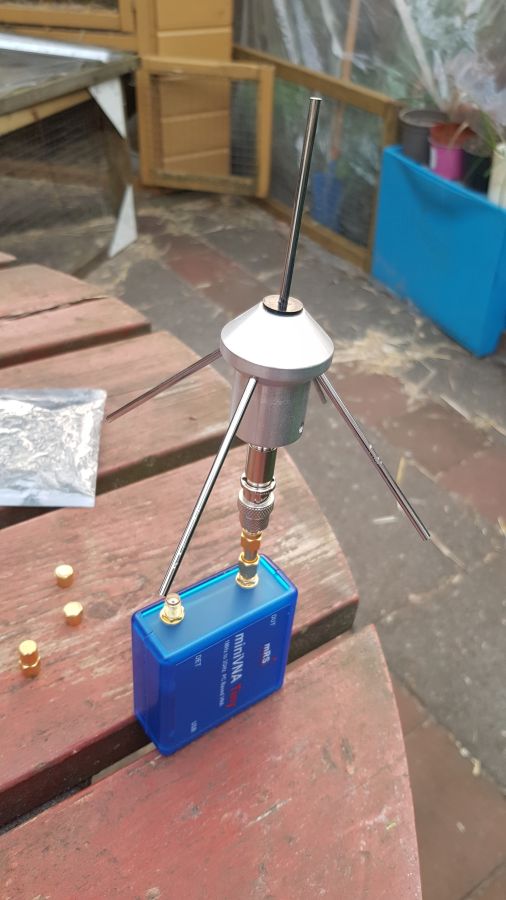 From experience, I know that these rubbers will detune the antenna frequency down, and when I verified the antenna I found that the 868 MHz antenna actually was resonant at 816 MHz and not 868 MHz. At the resonant frequency, antenna performance is pretty good with 18 dB return loss. However, at 868 MHz return loss was 9 dB. That did not meet my quality standards.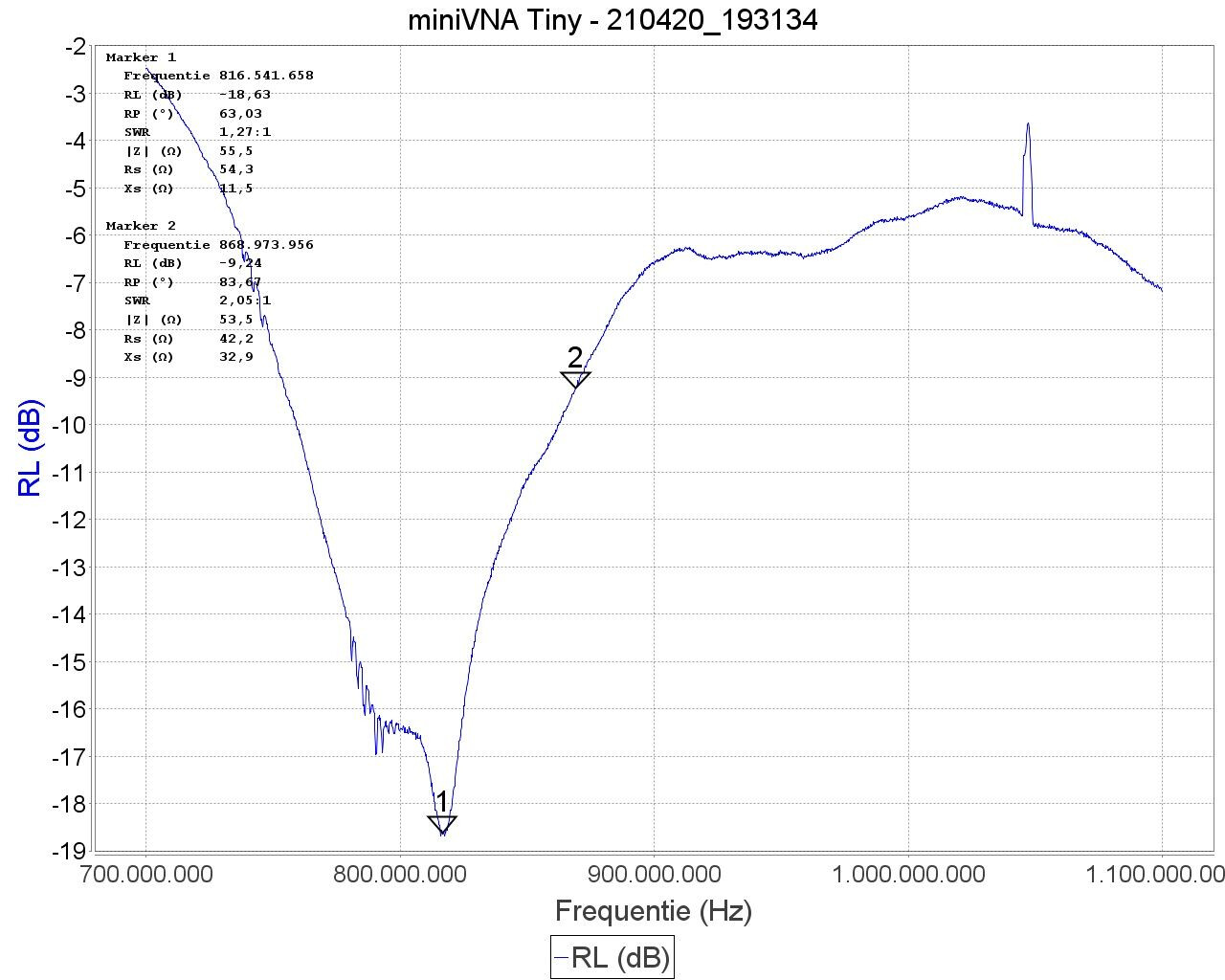 Because the antenna resonance frequency was lower than 868 MHz the elements of the antenna were too long and can be shortened to tune for an exact 868 MHz. In an iterative process with intermediate measurements, I shortened the elements on average 2 mm with a satisfying result: return loss was >26 dB from 864 to 873 MHz.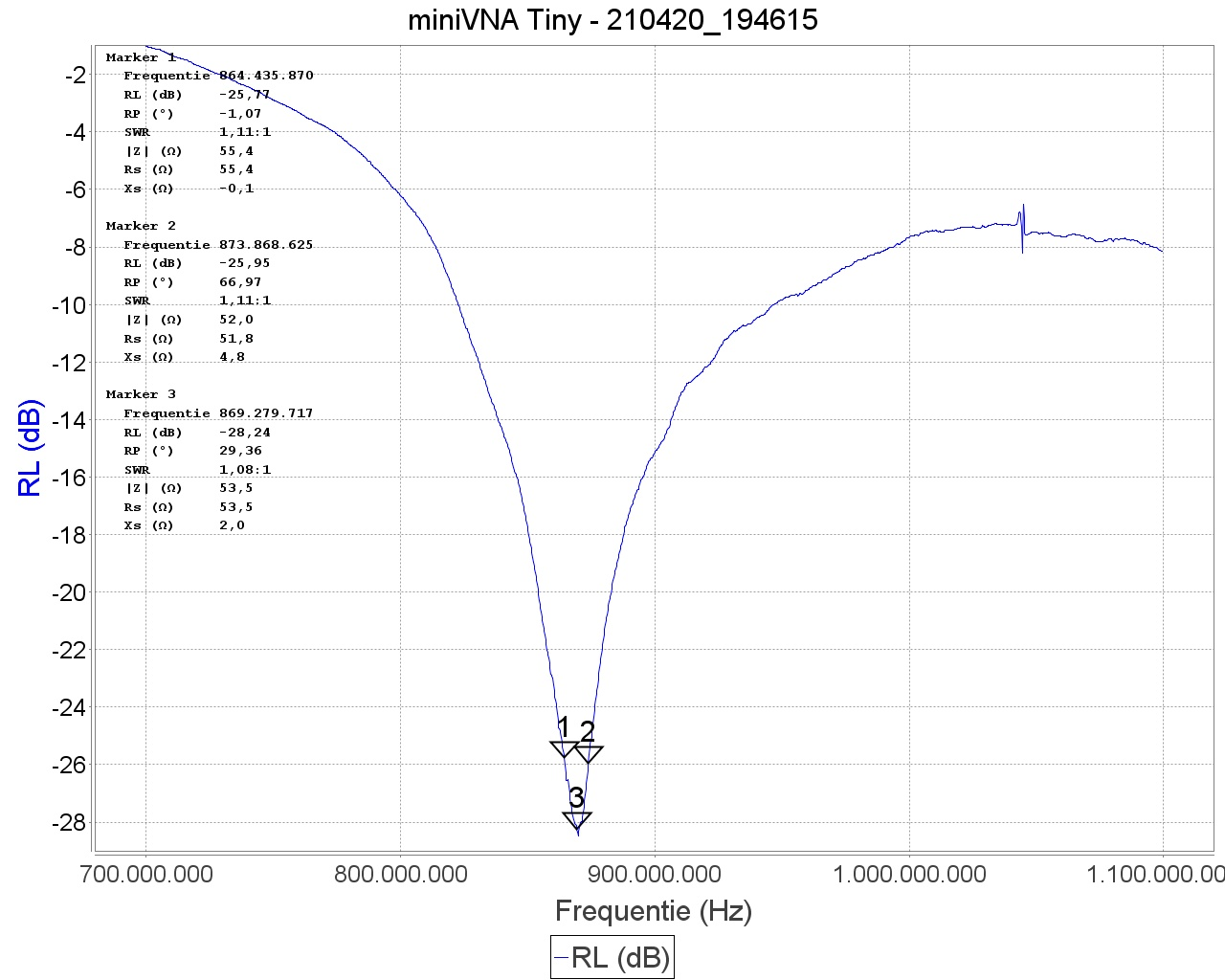 Radio link performance is directly influenced by the quality of the antenna. I know this antenna is performing well.
The only problem left is that the antenna is not waterproof but that can be solved with some Self-amalgamating tape.