Hi all,
This isn't causing me any actual problems, but I do find it interesting.
I have a LoPy4 transmitting a couple of bytes at 30 minute intervals, being received by my TTIG gateway (registered in v2). The v2 'Gateway Traffic' page shows uplinks successfully received each and every every half hour.
When looking at the 'Applications > End devices > Live data' tab in the v3 console over the past week, a regular pattern has emerged in the displayed uplink messages: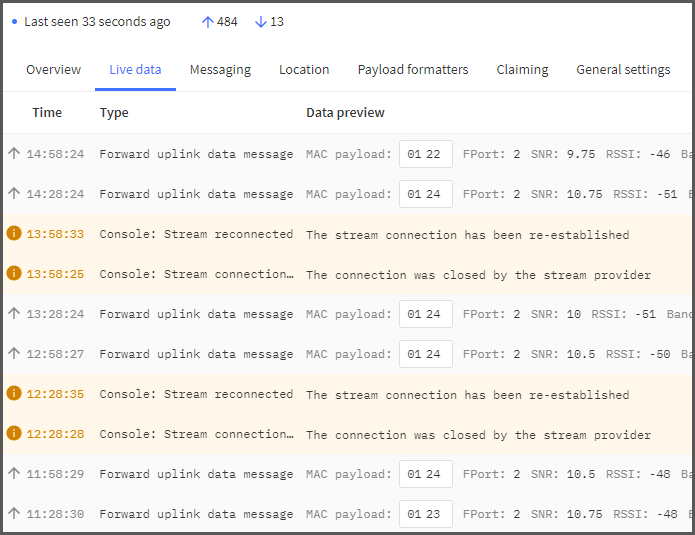 2 uplinks received, then the stream connection closes at the very moment the next uplink is expected, only to reconnect again a few seconds later. Repeat.
Clicking on one of the disconnection events for more information yields the following expanded pane: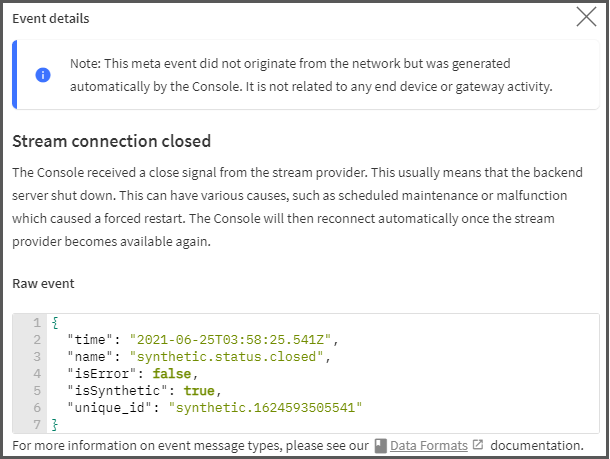 And a reconnection event: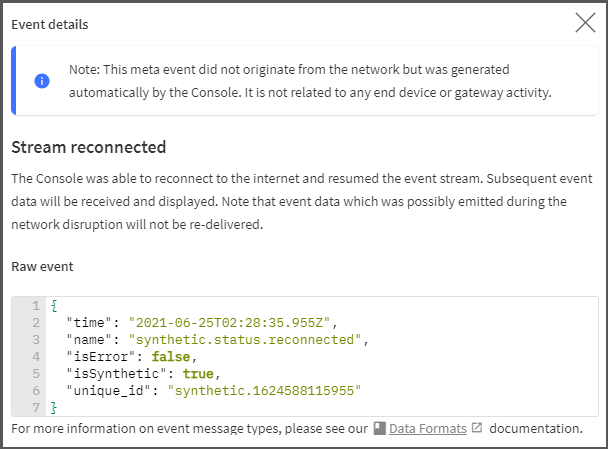 What might be the cause of this? I'm unsure if this message is generated by server-side code, or by some JS/whatever in the browser. FWIW, the link at the bottom of the above image to the 'Data Formats' documentation doesn't appear to contain anything relevant.
I haven't yet had the chance to test this with another node uplinking at a different interval (or another computer looking at the console), but it doesn't seem merely coincidental that the console reports a disconnection at the exact moment an uplink packet arrives, for every third packet, day after day.
Any ideas?